Last Updated on September 7, 2022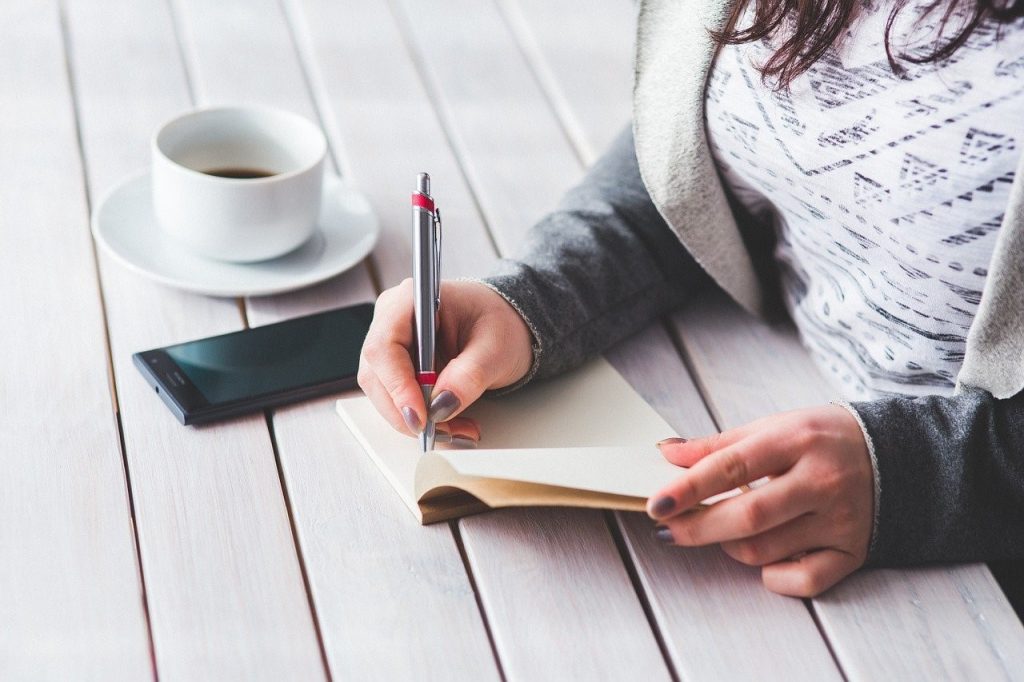 Education is becoming high-tech. What is more, the current level of technology development makes the process of integrating innovations into the educational process simpler, cheaper, and more efficient. AirDroid Business is one of the solutions you can start using for a more efficient learning experience today. The only requirement for a mobile-powered education with the help of AirDroid is an Android device. In this guide, we will describe AirDroid Business's main features and capabilities for teachers and students.
Global Education Trends for 2020 and Beyond
The recent coronavirus pandemic has changed the way we organize educational processes. If earlier distance learning was a fairly strong trend, now it has become one of the reasonable safety requirements for both teachers and students. Definitely, education cannot be completely remote and digital overnight. However, there are all prerequisites for the fact that the majority of educational institutions have already taken this path and intend to follow it.
Smart use of mobile devices is also one of the trends in the education industry. According to statistics, 95% of students agree that smartphones will be useful for communicating with teachers and colleagues. AirDroid proves this statement in practice.
AirDroid Business – Best Features Overview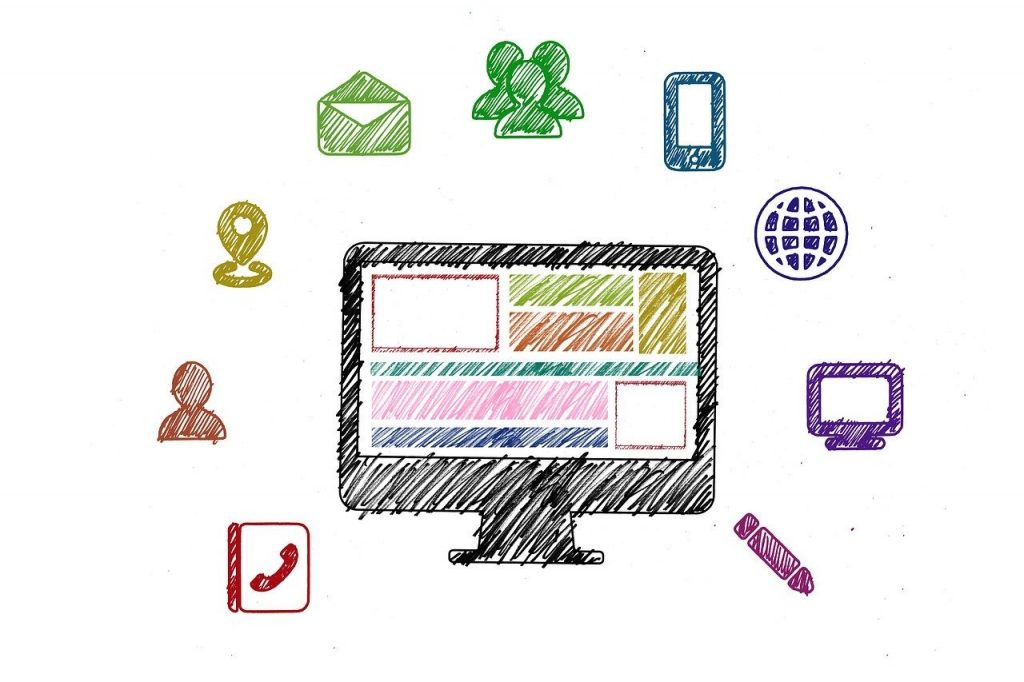 Based on the previous trends, it can be concluded that education is becoming technological. What is more, it becomes mobile. This approach allows both students and teachers to stay connected, remain flexible, and optimize the learning process as much as possible by moving it to mobile devices.
However, having a mobile phone is not enough for effectively teaching children. Even a few specialized programs and online courses may not be enough. For the learning process to be effective, teachers and students must be able to interact smoothly, securely, and error-free with each other using mobile devices. AirDroid Business solves this task with the help of the following features.
Remote device monitoring. This basic functionality allows you to monitor the status of a specific Android device, as well as provide support remotely. What is more, it is quite simple to connect a certain device to the monitoring system by scanning the QR code, and all transmitted data between the devices will be reliably protected.
Kiosk mode. This AirDroid Business mode allows you to turn remote Android smartphones into special devices designed to solve a clearly defined range of tasks. In this mode, all connected devices can use flexible settings for even more effective control and monitoring, communication, and personal branding.
Geolocation and geofencing. The geolocation function allows you to track the location of the device. This feature is especially useful for logistics, trade business, but can also be used in the learning process. Next, we'll show you how to use this AirDroid Business feature in schools and colleges.
Several groups creation and roles distribution. Since AirDroid makes it possible to monitor several remote Android devices, it makes sense to classify them into dedicated groups according to a certain parameter. What is more, AirDroid allows you to define the competencies of each of the members of the connected group and outline the access of each to certain content or functionality.
File sharing. AirDroid Business also solves the data-sharing problem by eliminating the need to share information and files via email, instant messengers, or social media. All devices united in a group can exchange files in real-time, as well as manage files contained on each of the devices, depending on the authority of the group member.
Students and Teacher Innovative Interaction – AirDroid Use-Cases
So, here is how teachers and students may use AirDroid Business for seamless integration and empowering remote and in-class learning experience. What is more, this technology is particularly beneficial for educational institutions since it allows them to cut costs while adopting innovative practices and creating a cutting-edge reputation in the educational market.
Getting Started Quickly
According to the New York Times, the recent pandemic will significantly accelerate the process of introducing technology into the educational process. However, despite the effectiveness of innovation for education, the implementation of technology solutions can be too expensive for a public school or small private institution.
What is more, using digital tools in the classroom only makes sense when the school can ensure that all students have equal access to technology. These factors determine the high cost of implementing IT processes in education.
However, in order to start using AirDroid in the learning process, the educational institution doesn't need to deploy a huge IT infrastructure. The only thing that is needed is a safe internet connection, plus the mobile devices all teachers and students already have in personal use.
Thus, schools and institutes are freed from the need to purchase expensive equipment, even if some devices will be publicly deployed in classrooms or distributed to students who will need to return back to school. What is more, Android smartphones are much more affordable than Apple devices. This means it won't be too difficult to adopt this practice, even if students have to use their own learning devices.
Make the Whitelist of Apps Allowed to Use
Are mobile devices harmful or beneficial to the learning process? The correct answer is as follows. Mobile devices can be both harmful and useful for learning, depending on how you use them. Online games that can cause addiction are definitely not very useful, but elements of gamification improve the efficiency of the learning process.
AirDroid Business for education can make the learning process even more effective, engaging, and distraction-free. There is a stereotype that mobile devices only distract students from studying, however, with AirDroid, it is possible to manage a mobile device and set up such a list of apps that are recommended to use in the studying process while blocking all the others.
For example, a teacher can set a list of applications required for a given class, and unblock them at the end of the lesson. For instance, for a foreign language lesson, you need to have a dictionary or online translator, access to video materials, and a textbook. These resources can be freely accessed from students' mobile devices during a regular lesson. However, with the help of AirDroid, the administrator, that is, the teacher, can block access to them during the test or exam and make sure that students are doing work honestly. This is a good way to combat innovative cheating methods.
Share Files Between a Teacher and Student Instantly
Instant sharing is a feature that has already become a classic for social networks and instant messengers. However, these technologies are not always appropriate for making education effective and free of distractions.
For this reason, all devices connected in a group using AirDroid can exchange data instantly. Two-way data transfer is also possible, that is, the teacher can share teaching materials, send assignments' descriptions, and the students may deliver the ready homework in return. This feature solves the problem of missing or forgotten homework, and surely, saves a lot of paper for teacher and students, while storing all the data in one place.
Provide Personal Help and Remote Support for a Student
An individual approach is one of the foundations of quality education, but it is not always possible to devote quality time to each student when you teach 25 people and each of them is a separate person with their own talents, pace of learning, and perception. However, AirDroid saves time and effort by providing assistance to each student.
Since AirDroid makes it possible to manage a mobile device remotely, a teacher may personally and remotely help a student to perform a certain task on the device and check what is going on on the device right now. The latter feature is especially useful during tests or exams, as it allows you to make sure that students use their smartphones according to all the rules, and are guided by their knowledge only.
In addition, the ability to manage and monitor Android devices remotely saves IT admins energy and time. Using AirDroid, they can solve technical issues remotely, as well as provide students with fast updates of the apps needed for studying.
Manage Several Groups of Students
Surely, this solution is suitable for an unlimited number of devices, thus, the teacher may use this technology while working with several different groups of students. Thus, the teacher can create several separate groups for students from different classes, and work with them equally effectively.
What is more, teachers can use AirDroid for individual lessons, including remotely, as well as use flexible settings for each of their students or their groups.
Provide Students With More Safety Using Geofencing
During classroom hours, the safety of students is the responsibility of the educational institution and teachers. While some users have expressed concerns about the data that geolocation-powered apps collect and track, in this case, it could be another security measure.
AirDroid Business allows you to track the location of the device, as well as set areas that the user is not allowed to leave for a certain time. This feature has good potential, especially if students are using personal devices to enhance the classroom learning experience.
Geofencing and geolocation identification is one more useful function to control the movements of the students during school hours and prevent them from skipping classes. To prevent the latter situation, it also makes sense to establish instant communication with parents and responsible persons.
AirDroid for eLearning in the Post-Pandemic Conditions
So, we have reviewed the main features and the use-cases of AirDroid Business in the educational process. However, what makes this application especially useful in the post-pandemic conditions? There are two answers to this question.
An ability to create and manage student groups remotely. As we have stated, there is an opportunity to connect several devices in one group and manage them. These features are especially useful in remote learning with AirDroid since the teacher may track what is going on on the smartphone screens of the remote students while having a video conference with them.
Decrease the necessity of physical contact. Since the teacher may provide remote help to a student by managing his device and making the necessary actions on it, this eliminates the need for physical contact and makes it easier to follow social distancing rules.
Conclusion
Thus, AirDroid is one of the technologies that provide innovative interaction between teacher and student in a post-pandemic reality. What is more, the possibilities of its application are not limited to the field of education only. AirDroid can be used to effectively manage devices in logistics, retail, and other types of business, where there is a need to connect several devices into one system and control each of them.
John Edwards is a writing specialist who works at The Writing Judge and Pick The Writer. He is looking for ways of self-development in the field of writing and blogging. New horizons in his beloved business always attract with their varieties of opportunities. Therefore, it is so important for him to do the writing.