Last Updated on September 7, 2022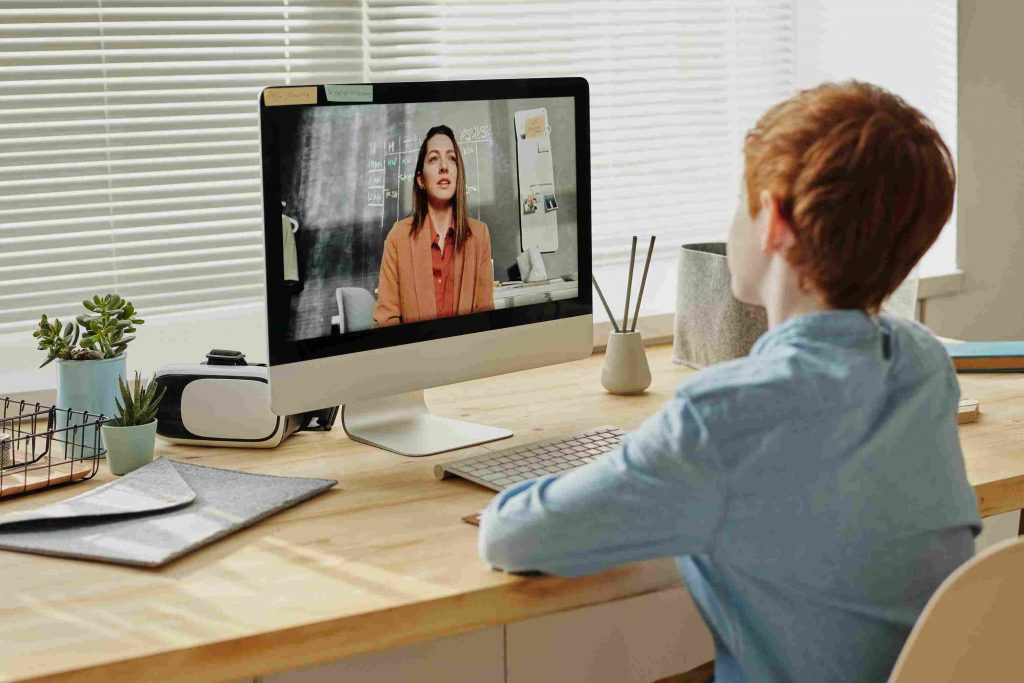 The coronavirus pandemic has rapidly changed nearly every facet of daily life; people are working from home, businesses are closing down and boarding up, and even schools have shut down. While the first two points are somewhat manageable from a personal standpoint, the shift from regular school-life to distance learning has caused a lot of concern for both parents and teachers, who are now faced with the task of continuing education from home for the foreseeable future.
In preparation for this, many schools and academic institutions are providing students with devices to ensure they can continue learning in a standardized and routine way. This, however, presents several challenges associated with the management of devices to ensure that students are using them for their intended purpose.
Luckily, we have technologies that can simplify and streamline the remote learning process, enabling parents and teachers to continue delivering education in a productive and relatively stress-free way. One such technology is AirDroid Business, a mobile device management (MDM) solution that can provide the infrastructure to create an productive digital learning environment.
To help institutions better understand how AirDroid Business can facilitate this, while also helping them manage a network of devices, our team has outlined four core features with the potential to streamline the remote learning process.
Quick Device Enrollment
Enrolling a large number of devices into an MDM solution can be both time-consuming and repetitive, usually requiring IT personnel to install software on each device one-by-one. AirDroid Business, however, allows for the fast enrollment of devices through two main functions: the scanning of a QR code for smaller device batches, or through a custom APK kit that can be distributed to all devices, which speeds up installation for larger deployment. These functions enable IT personnel to enroll devices within minutes, as opposed to hours or days, and means they can be distributed to students so that they can start their distance learning much faster.
Kiosk Mode
It's a commonly accepted fact that the use of devices has negatively affected children's attention spans. With this in mind, The AirDroid Business Kiosk Mode is the perfect tool to reduce distraction and ensure that students stay on task. Kiosk Mode does this by enabling administrators to lock-down devices into one or more functions, which means that students can only access apps and software that will enrich their learning experience while reducing the chance of distraction.
One-to-Many Content Distribution
Many teachers have heard the line 'I couldn't find my book,' or 'I misplaced my worksheet' as an excuse as to why they haven't completed their work. AirDroid Business combats this possibility through the simple, bulk distribution of files and content through the cloud admin console. This capability, when paired with AirDroid Businesses' grouping function, means that administrators and teachers can distribute learning content to select groups of students. Furthermore, content can be updated or deleted with a few clicks of a mouse to ensure students always have the latest learning resources on hand.
Issue Resolution
It's inevitable that at some point, a deployed device will encounter an issue, or a student won't know how to properly use the software. AirDroid Business addresses this through remote access capabilities, which means when a student encounters an issue, they – or a parent – can simply call and have a teacher or administrator work through the solution with them. This means software problems can be resolved as quickly as possible, and the student can get back to learning significantly faster than trying to find a resolution via a voice call.
While the COVID-19 pandemic has significantly disrupted normal life, it doesn't mean that a students' education has to suffer through the implementation of an MDM software like AirDroid Business, the management of a network of education-focused devices can be simple. To explore the full range of AirDroid Businesses' capabilities, or to request a 14-day free trial, please visit https://www.airdroid.com/business.