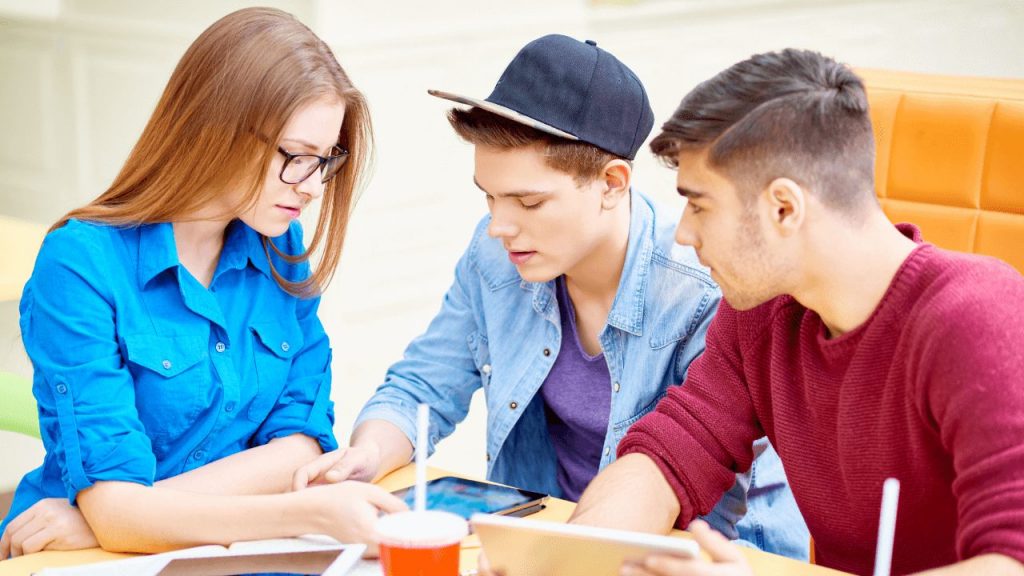 Today's world is characterized by technological changes that affect all areas of life. To prepare students for the future world of work, the education system also needs to harness technology for the benefit of learning and help students develop the digital skills needed for their success. Students need to acquire skills and learn to work collaboratively. They also need to be involved in learning and make use of different research as well as creative technologies. There are various educational projects and Edtech tools that develop innovative learning and seek to improve the quality of education in schools made accessible to everyone. Educational technology is the future.
Facets of digital education to be aware of
Digital learning materials are digital content or tools that have been developed or adapted for virtual learning, online classrooms and evaluation purposes. These include videos, dedicated websites, online courses, simulators, computer games and more. All of which propel development for students in education. Some of the reasons you may want to be aware of are:
► A new way to learn: Digital materials make it possible to access almost unlimited resources anywhere, anytime during learning, so they create new opportunities for extracurricular learning, information gathering and sharing during learning.
► Accessibility for all: Digital learning materials appear in a variety of representations, such as text, image, video, audio, animation, simulation and even representations that combine physical components. When multimedia is used correctly and intelligently, it can strengthen students' understanding profoundly.
► Interactivity: Digital materials can evoke two-way interaction. They encourage users to respond and create an active learning environment and meaningful feedback.
► Optimized for bigger benefits: The study materials are dynamic and allow for a learning experience that is optimally tailored to a wider range of users.
What does digital education require?
In order to achieve an enhanced form of digital education, there are tools and practices that must be adopted across the board to ensure that students are receiving the biggest benefits from this method of learning. A virtual classroom is incredibly exciting and a brand new concept. It is a switch and a definite change, but has benefits that can't be ignored. With the implementation of the right technology and software, it is possible to achieve a good outcome, with better results.
So, what should be taken into account? There are certain types of softwares which should be downloaded and used. This may include Moodle, Cloud facilities, Microsoft office 365 and more. Technological environments should be taken into account. Do the students have access to: mobile phones/desktops/laptops/tablets, internet connection, microphone, camera (if Skype or Zoom is needed for teaching)?
The connectivity and collaborations in the digital environment are varied. It is possible to create connections without limiting distance and place, with various relevant bodies interested in sharing. This will enhance the learning of the students vastly and give educational organizations a chance to create a better environment which will offer richer experience to students.
Tools to enhance digital education
In this new era of learning, plenty is trial and error when it comes to using new software; however there are some tried and tested methods that have worked well within other sectors for many years. Many of these tools seek to improve autonomy and encourage collaboration. Some tools are more common than others, but all offer great results. You may have already heard of some of the applications and software helping teachers today, such as Google classroom, and Schoologoy, but there are various ways in which the teaching and the learning can be enhanced. Here are top 5 digital education tools to help schools improve classroom learning.
1. Dropbox and file sharing
Sharing information with students is a vital practice and for the education industry, numerous documents will be shared and transferred often. A way to do this simply is to use online tools that offer a solution to sharing and receiving files of any size. Dropbox, Google storage services and other online services are excellent storage services that allow you to access your files from anywhere at any time. Students can access paperwork, worksheets, information, no matter what device they are using. However, you must note that in order to further enhance the education, you should consider also using Cloud solutions to ensure that these documents are backed up also. A new umbrella of cloud backup solutions is available today and should be used accordingly.
2. Skype classroom
Communication and face to face contact (even if digital), are vital components for students to feel that they are getting the support that they need, as well as being able to interact and have a positive impact on their learning. To enhance their virtual learning experience, certain programs and software can make this a reality. One of these is the known app, Skype Classroom. Skype is easy to use and download. It is free and reliable and offers a great lifeline for students living in these turbulent times. Digital education is an area of education that is constantly expanding and innovations are being made constantly; but Skype offers all students a way to connect which assists them in being more curious, asking questions, and being able to physically see their teacher, tutor or other students in a relaxed atmosphere. "This has to be one of the most powerful experiences for students as Skype enables students to connect, collaborate, and communicate with other students across the globe," writes education expert Angela Maiers. This method of communication replaces the traditional classroom setting that allows students to be in their own domain and still get the level of education they would do at school or university. A simple and effective solution to enhance digital education.
3. Concept mapping tools
A concept map can be used at the beginning of subject learning to expose alternative concepts. It is possible to assess the change that occurred in the understanding of each of the students, as well as the success of teaching to the class as a group, by comparing concept maps made at the beginning and end of learning. You should use augmented reality apps when the subject being studied is abstract or difficult to illustrate.
A concept map helps in the process of building knowledge because it requires the learner to recall what he already knows, understand the meaning of the knowledge, map the connections between the parts of the knowledge, and make connections between the existing knowledge and new information. In digital learning, the use of digital tools makes it possible to strengthen this understanding with the help of visual illustration and active learning. You can look at Popplet Concept Maps to allow you to be inspired and gain further interest into the benefits that it can bring to the digital education world.
4. 3D Printing tools
3D printing is a developing field in the business and professional world as well as in the field of academia, research, education and enrichment for students and youth. Inspire your students with advanced, easy-to-use and manageable technologies. Accelerate the research processes with powerful tools, but ones that can sit on any desk and in any lab. Systematics' printing solutions allow you and your organization to teach 3D printing, integrate a 3D printer into an existing curriculum or build innovative curricula. You can use the 3D printer as a research tool in various fields such as: medical research, materials and chemistry research, physical structures and more, which is beneficial for all students studying these fields. When these models are designed, it can be done through numerous softwares, including Pinshape and the product known as X3D.
You can supplement existing lessons with 3D printed models, which can allow the student to have a more immersive feel when learning. It can also greatly enhance the student's ability to feel empowered and to teach them how to build their own tools, and look towards new and sustainable futures for all industries. It also offers those students who may be visually impaired, which was recently revealed by the Korea Institute of Science and Technology. 3D printing allows educators to design rich learning experiences that they are not currently deceiving in a traditional sending, which allows the learner to see through a screen, the exciting theoretic models coming to life in an interesting and modern way, that has never been seen before. These tools that can be adapted, will greatly impact the learner and enhance their digital learning, whilst offering them brand new concepts and ideas.
5. Mobile Device Management
Digital education is often run through a device that will most likely need a type of management as a key consideration. Firstly, it is vital that the MDM solution for education will provide compatibility and therefore improves function. It also allows network activity on the devices to be secure and monitored to keep data and information safe.
Mobile device management software or MDM software is used to secure the various computing devices used in an organization. It deploys access, data and air configuration applications on all types of mobile devices. These can be used across all areas of digital education. These devices include smartphones, tablets, cellular printers and so on, and touch on both company-owned and employee-owned (BYOD) personal devices, which they use in the working environment. Airdroid Business is one solution, leading the way with MDM services that are offering an impeccable tool for the education industry and shaping a better future. MDM for K12 schools and higher education are becoming a requirement for creating a safer online learning environment.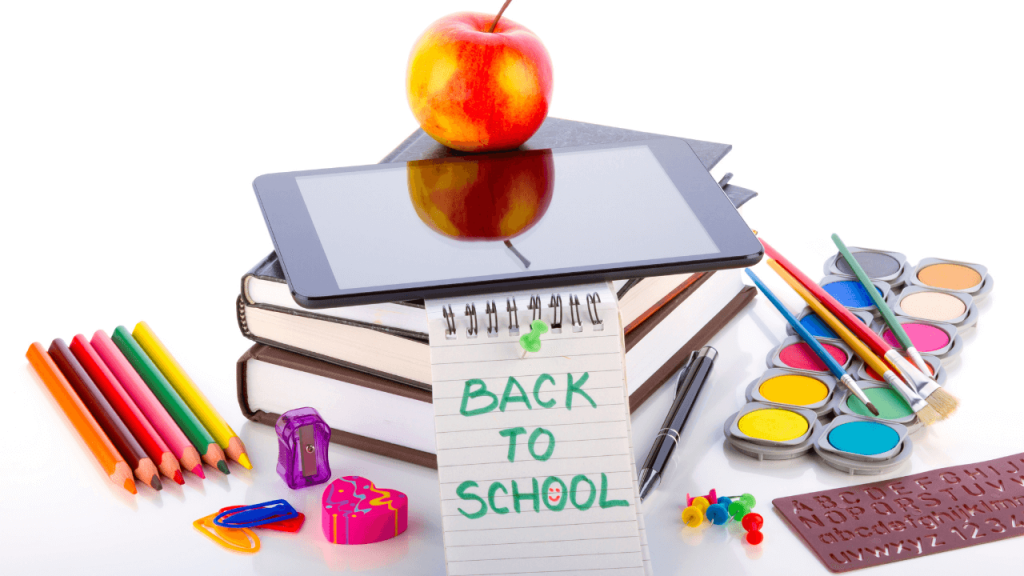 A new future ahead
As we can see from the statistics below, over the past year the way in which we educate students is changing greatly. Not only this, but there is a rise in the type of technology that is used to implement this learning. With Chromebooks being at an all time high, Tablets and devices are at 31% which is worth noting. Any school that uses technology to assist in digital learning but must be prepared to look at the best data management systems for all platforms, to ensure the safety and security of the information and the data of their students.
Conclusion
Digital education shows no signs of slowing, therefore it is important to harness the inspiration online and to implement the best software systems and apps available to ensure that the future of education is retained, and that students are able to achieve high and attain their motivation and desire to learn. There is no denying that technology is accelerating at an alarming rate, and we are likely to see AI taking over with education also. According to experts in the field of artificial intelligence, the data on which the platforms for adapted learning are based are not always complete or certain data in a way that allows the right didactic decisions to be made. Despite this, e-learning platforms for adapted learning are constantly improving and in the future are likely to play a more significant role in education. The future of education is bright but it begins with a positive attitude and enhancing what is already available to our education system.