Last Updated on January 6, 2023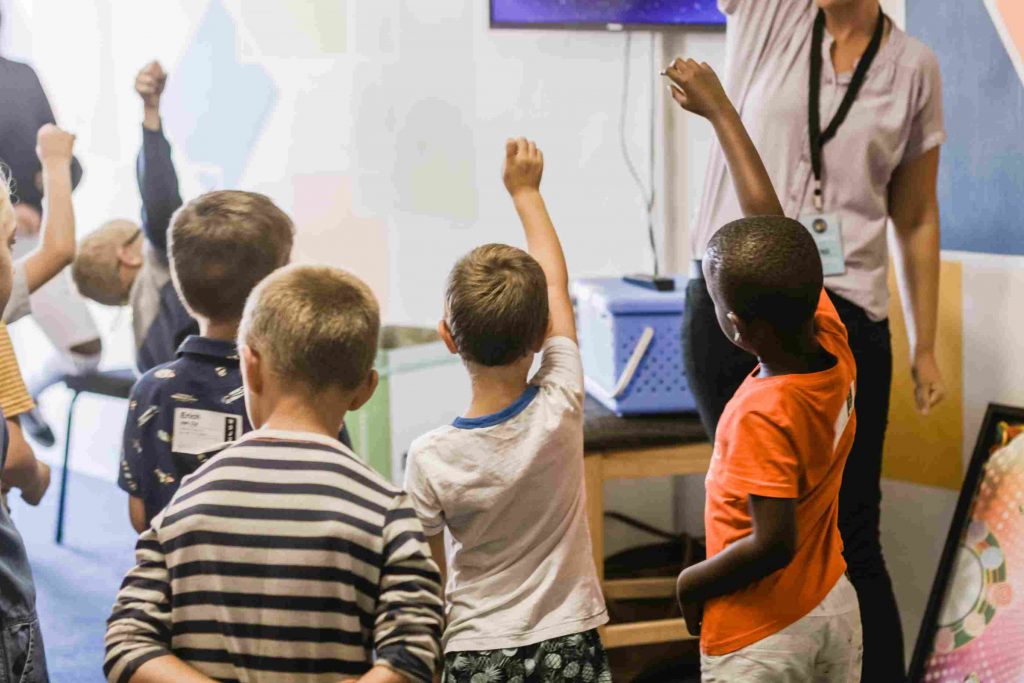 We're all familiar with the argument that technology is rewiring school-age children and teenagers' brains, making them harder to connect with and teach. In fact, nearly 87 percent of 2,500 teachers in a study by the Pew Institute reported they believe the emergence of new technologies is creating a new easily distracted generation of people with short attention spans. This statistic is made more cogent with the same report finding that 64 percent of teachers believe new technologies do more to distract students rather than help academically.
But is this as black and white as it seems? Not necessarily. As fast as technology has evolved to provide new distractions, many new technologies are emerging to help students stay focused and productive.
Our recent addition of 'Kiosk mode' to the already well-equipped AirDroid Business mobile device management (MDM) solution is one such technology helping to achieve this. The AirDroid Business kiosk mode enables parents, tutors, and academic institutions to keep students focused by turning smart Android devices into kiosks with one or more uses, essentially locking them to the important task at hand, in-turn reducing potential distractions by making them entirely inaccessible.
READ MORE: Top 5 Digital Education Tools to Enhance Learning Experience
Kiosk mode also helps educators and administrators take advantage of The Hawthorne Effect, a theory that suggests people are more likely to work in a diligent and productive manner when they feel their work is being tracked. AirDroid Business enables this by allowing administrators and educators to have a bird's eye view of all devices in kiosk mode, and access them remotely at any time through screen mirroring in the admin control center.
To help illustrate the difference between a kiosk-enabled classroom and a traditional classroom, we've put together some examples:
Without AirDroid Business Kiosk Mode: You're teaching a class of 25 students. Each student has a tablet, designed to enable learning through specific apps. You direct the students to open one app designed to help with your class curriculum, but over the course of the lesson realize every student is becoming distracted by another function of the tablet at some point. You find, instead of teaching for most of the lesson, you're spending time ensuring students stay on the correct app and on task.
With AirDroid Business Kiosk Mode: Your class enters the classroom, pulling out their tablets as they enter. Each tablet is toggled to kiosk mode, with only one app whitelisted. Instead of running around the class ensuring students are on the correct app, you're able to teach. Your students are focused, engaged and productive. Once class is over, kiosk mode can be toggled off, enabling students to use tablets for other classes and activities.
Key features of AirDroid Business Kiosk mode
#1 Single App Mode: Enables administrators to make either single or multiple apps accessible when in kiosk mode.
#2 Device Management: to provide a bird's-eye view of which devices are in kiosk mode, and toggle them on or off when required for easy management.
#3 System Settings Control: Administrators are able to remotely toggle settings on and off, and enable only selected settings for users, including display brightness, volume, orientation, and more. This will help create an environment where students are only focused on the task at hand, and teachers won't have to worry about students getting distracted.
#4 Custom Branding: Kiosk mode enables administrators to customize and lock a device's appearance, enabling a consistent branding experience. Kiosk mode also offers users the ability to create and switch between custom brand profiles. For teachers and educators, it means that they can customize the home screen and apply different visual representation for different groups of students, by grade-level, subject or any way they see fit.
#5 Password Protection: Protects the deployed device from unauthorized access when the device is in kiosk mode. Students or unrelated personnel will need to enter a passcode to exit kiosk mode.
READ MORE: Beginner's Guide: Android Kiosk Mode And Device Lockdown