Last Updated on March 8, 2023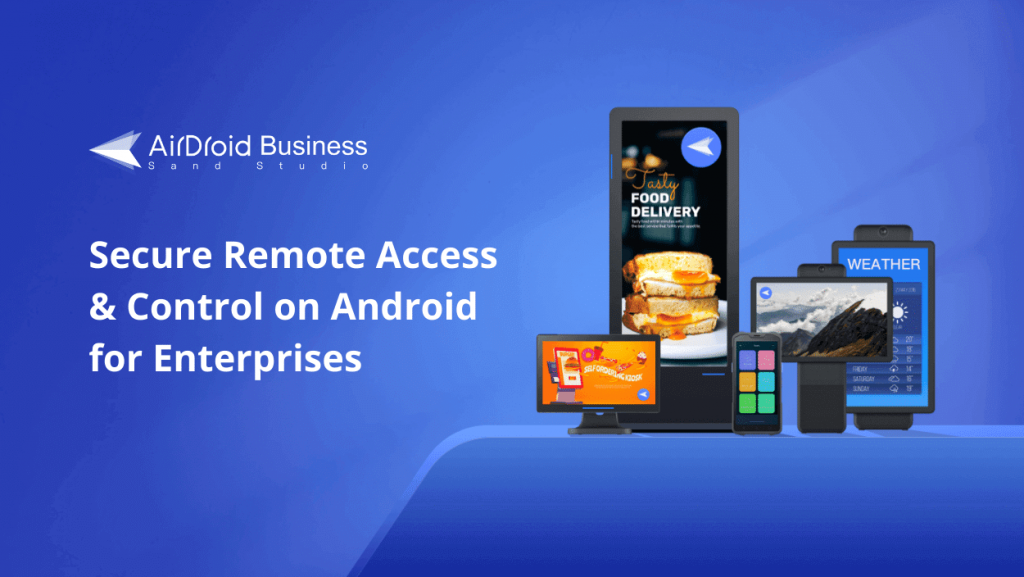 Remote access and remote control allow you to stay in control of your devices no matter where you are. This is essential for businesses today. Many businesses equip their autonomous workers with mobile devices and as such, have to deal with sensitive and corporate information in real-time. Prompt decision-making in real-time has a positive effect on improving productivity and reducing costs. It also reduces downtime and ensures employees can continue working. The use of Android devices provides businesses with greater performance because of their adaptability and versatility.
With remote access and remote control solutions, you can easily manage and control Android mobile devices or access them to perform configuration tasks or technical assistance. Many options are available for this. You can access any information, files, and apps and change and update them no matter where you are. Some of the benefits include:
Access phones and tablets via cellular data or WiFi.
Remote control devices running Android 4.2.2 or later, and all rooted Android devices.
Efficiently support any Android device viewing the remote screen.
Support taking of real-time screenshots.
Complete information about the device system, as well as log file.
Record your Android remote sessions and play them back.
Install or remove apps.
Process management.
Text messages with the remote user.
Why do enterprises need secure remote access and control software?
Many businesses have allowed their employees to work remotely. This has given rise to complications. Unsafe WiFi connections lead to potential cyber threats, as well as malware threats and more. It is a risk not knowing what vulnerabilities employees are introducing into your network through their devices. Remote access and remote control software allow a company to stay on top of such changes and threats.
The way to ensure that all of this can be easily maintained is to use a Mobile Device Management software solution, otherwise referred to as MDM. MDM is a centralized system that allows the management of an entire fleet of devices remotely. It connects these devices in the company to the same network, through workstations, or on the same server. Remote access and remote control can be set up and used securely through this platform.
There are several benefits of using remote access and remote control software in the workplace:
Increases employee efficiency
Employee efficiency is one of the biggest desired outcomes. With remote access and remote control, your employees can be more efficient and everything they need can be accessed quickly. Utilizing the Cloud, data can be accessed and shared whenever it is needed. Employees can work with accuracy; they can cross-check information and access everything they need within minutes. This increases their work efficiency and productivity.
Raises awareness of security issues
Cyberthreats are on the rise. "In April 2022, we found 80 publicly disclosed security incidents accounting for 14,329,785 breached records," according to ItGovernance. Many devices are attacked and the device owners are not aware until it is too late. Perhaps the device is locked and you cannot access certain information or functions. Having management and security policies implemented (for example, the mandatory use of strong passwords) will minimize the risks of a security breach.
Creates a flexible workplace
The global pandemic made many people realize that they are able to work from home. With the appropriate technology and software, it may even result in better flexibility and greater mobility. Employees can easily hook up to video calls whilst away from the office. Android devices are a firm favorite for the workplace because they are incredibly adaptable with a wide range of applications.
Reduces maintenance costs
When mobile devices are lost or their security is compromised, problems can occur. Replacement of a device, or fixing a damaged device is costly. Maintenance and updates all add up. Using remote access and remote control, you can easily update and upgrade apps and features without having to pay exorbitant outsourcing costs.
Helps customers
When customers and users face problems configuring or installing a program or an application, they can simply enable Remote Access. This helps to ensure proper configuration because it can restrict use of the device while your IT admins remotely configure it. This quick and on-time assistance guarantees reliability and speed of intervention for your customers.
Facilitates online collaboration and troubleshooting
When working remotely, employees often have to collaborate with other people even though they are autonomous. Therefore, by utilizing remote access and remote control on Android, you can easily collaborate with your colleagues and communicate with ease. When you are working on the same projects from across the globe, there is a seamless connection.
Types of secure remote access protocols
VPN connections: Virtual Private Network (VPN) extends a private network across a public network. Essentially you can use data across public networks as if it were connected only to a private network. VPN connections are used to establish secure contact between devices on a local network, or between different local networks. Information that is received here is encrypted and private. Therefore, it is safer for the business. You can manage a network of devices that emulate a physical connection, as if they were in the same place, but remotely.
Two-factor authentication: Two-factor authentication, also often referred as 2FA, is an electronic authentication method that provides an additional layer of security to systems, account, and user information. Two specific factors are required before access can be granted. This may be an email and a password. It may also include a biometric factor (fingerprints), or a location or time factor. These are set first and have to be met before access is granted. This may be across a single device or multiple devices. You can even require passwords at every login, no matter how short. Although it can be cumbersome for employees to enter passwords frequently, this helps to keep prying eyes away.
Device encryption: This is the process of encoding user data on a device using symmetric encryption keys. It translates data from plaintext (unencrypted) to ciphertext (encrypted). Once you have set the encryption, you will not have to worry about unauthorized attempts to access the data.
Key Features of Android remote control offered by AirDroid Business
AirDroid Business provides security to businesses by granting secure remote access and remote control of their Android devices. The key features allow businesses to create a safe and efficient working environment. Some of the major benefits to note are: 
Control all Android-based devices from PC
Remote view and screen sharing in real-time (device screen & front camera)
Remote access to files and mobile applications
Perform remote commands and troubleshooting
Unattended remote control (also includes a privacy mode that blocks the remote screen when remote controlling a device)
Strictly secured remote system with data encryption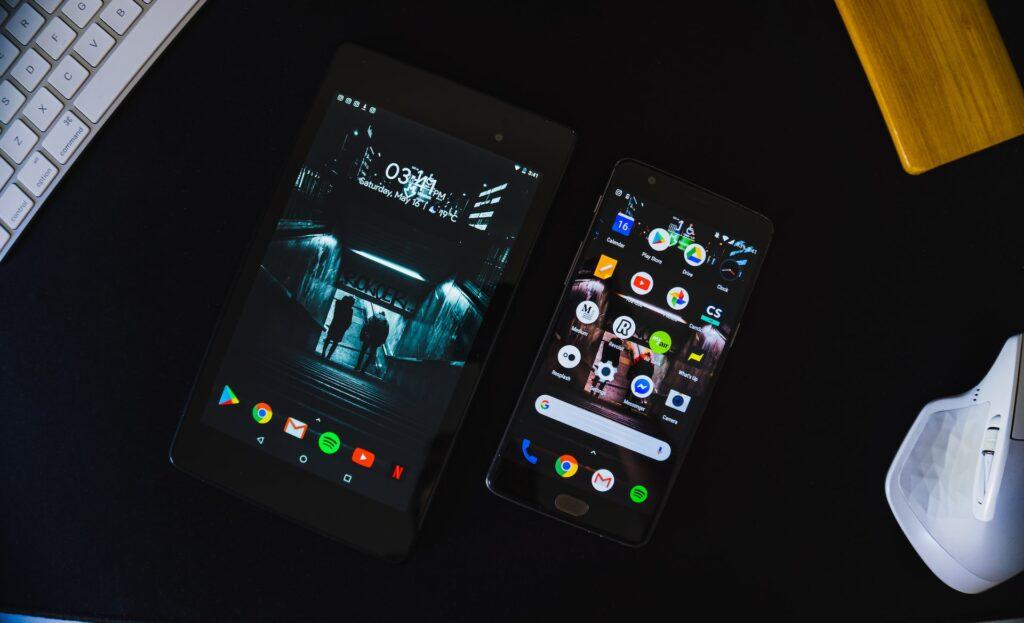 Best practices for secure remote access and remote control
Android remote access and remote control is vital, but there are some best practices to remember. These will ensure stability and efficiency within your organization.
Ensure employee awareness
You are probably aware of the Bring Your Own Device (BYOD) policy. Whilst it has massive benefits, it also presents security risks. As more and more employees start to use their own devices, issues relating to protection of data and information begin to surface. When your employees are aware of these threats and are well versed in remote access and remote control, they can understand and appreciate the benefits. As such, organizations should regularly conduct mandatory security training to keep all employees up to date with new policies and technologies.
Single sign-on (SSO)
Single sign-on (SSO) allows users to log into a system only once to access third-party services. It is a cost-effective and secure way to provide customers, suppliers, and employees with full access to data and application functionality in multiple related yet independent software systems. It requires state-of-the-art technologies to ensure that there are no issues and this can be managed by AirDroid Business. You can find the correct SSO login framework that allows you to create easier and more secure access to devices and solutions that align with your company's goals.
Zero Trust security strategy
Faced with a resurgence of cyberattacks, companies are looking for solutions and are turning to Zero Trust, due to the progress of hybrid work (Zero Trust Network Access), and the security of applications in the cloud in particular. Many Android devices may utilize the cloud and file sharing, therefore security is key. No business should automatically trust users or applications trying to access its internal network.
Deploy granular access controls
Granular access control puts security control back in the hands of the experts. With detailed access management, you can know everything you need relating to your Android device. This is vital for knowing who has access to the network, when and why. A good access management solution allows you to configure the rights of each provider. This will allow you to prevent access to certain aspects of the device, such as apps or websites. We also call this whitelisting and blacklisting. This will prevent users from having access to parts of the network that they do not need access to. It is a simple preventative measure that ensures better security.
Monitor sessions
Gain full control over the sessions launched from your bounce servers. When you monitor sessions, you can grant access, limit or grant permissions and provide temporary references for authorized Remote Desktop Protocol (RDP) sessions. It secures the device and monitors issues in real-time. This is particularly helpful for autonomous workers. The sessions can be fully monitored. You can easily record each session for a detailed audit. These audits can be used for many purposes.
You can also use intelligent multi-parameter search and reporting tools for surveys. This gives you an insight into your workforce, the tasks at hand and deploy a better workforce strategy. You can set specific recording filters and look at certain areas in detail to get the most out of your analysis.

Conclusion
For businesses, having a safe working environment is a benefit. Mobility and good technology assist in this. To remain competitive, businesses must take cyber crime seriously and evolve according to technology and threats alike. To be agile in this sphere, employees must be able to utilize their devices wherever and whenever without any issues.
Remote access software and management will give you peace of mind for your devices' security and reduced downtime if any issues occur. Your business can better adapt to new situations and be more dynamic, to create happier employees and customers alike. It will allow you to be mindful of threats, wary of pre-existing issues and update and modernize your devices for a successful business formula.