Last Updated on April 28, 2023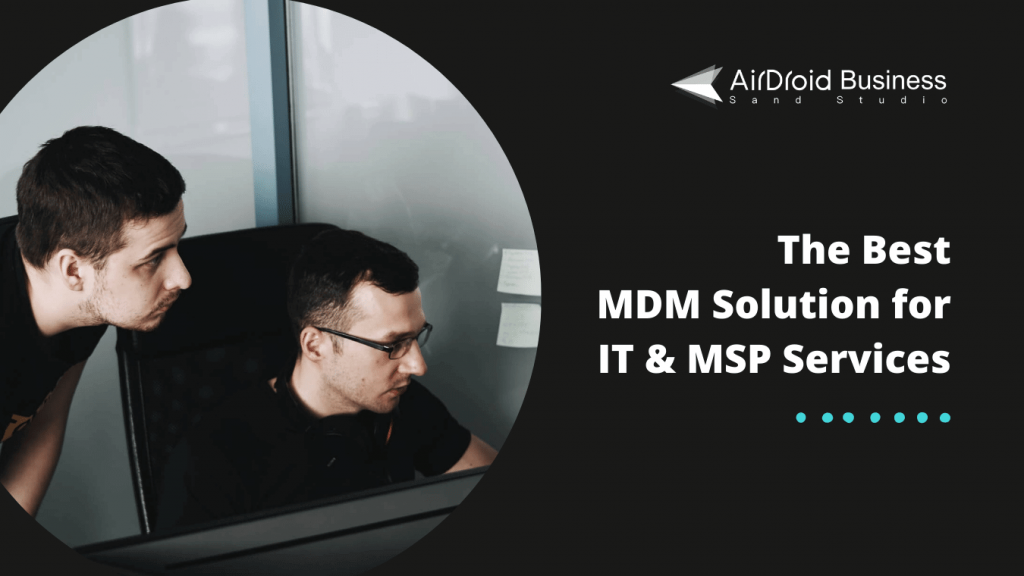 Many companies today have multiple devices and software that hold personal data and company information. All of this must be safely stored and each device must work well in order to create a seamless workforce and flow. This can be achieved with IT and MSP services.
What are IT and MSP services? For many organizations, it is increasingly difficult to do without the services of an external outsourcing service provider to manage their IT resources. When an entity wants to outsource the management of its IT system, one of the options available to it is to use a Managed Service Provider or MSP. MSPs offer a wide range of services with the aim of maintaining and improving business operations, and therefore making a business smooth running and customer-focused. Some of the most important services are:
Network and system monitoring: All MSPs offer this service. The monitoring covers the performance, quality, and downtime of the computer system. In addition to preventing the occurrence of anomalies and dealing with them quickly, network and system monitoring also help to optimize the performance of a computer system.
System setup and optimization: MSPs can help companies optimize their IT system. They can also apply the modifications that they deem necessary. This ensures the system will be able to transition easily and help businesses achieve their commercial objectives.
Security management: An MSP can optimize the security of a computer system by protecting it from malware threats, applying software patches and performing various maintenance operations.
System backup: Ensuring the integrity and security of an organization's data is one of the essential roles of an MSP.
Support and communication: Some MSPs can provide their customers with communication tools such as VoIP telephony or technical support available 24/7.
Policy compliance: The use of computer systems is subject to compliance with various laws and regulations. It is up to MSPs to make every effort to ensure that their client's computer system remains compliant.
Audit and performance analysis: MSPs help their clients achieve various objectives related to marketing or operational functions. This will help to improve the system as a whole.
These services help businesses to streamline their business processes and reduce operational costs. You can easily automate your IT monitoring processes and improve your company's agility. You get an automated management interface for your network with access to your incident reports and continuous analysis to detect any malfunctions, which allows you to supervise everything effectively. With this, you can achieve accurate reporting ​and timely decision-making. Furthermore, functions such as shared documentation, traceability, and secure access can be performed.
How do MDM solutions play a role?
Mobile Device Management (MDM) solutions are a vital part of MSP services because they help to manage mobile devices effectively. Many businesses utilize mobile devices, and therefore any data and information on these devices must be kept safe. MDM solutions come with many benefits, including increased network security, BYOD support, malware control, and prevention of device theft, to name a few. An MSP will be able to offer an MDM solution that combines all of the above and businesses can choose the services based on their priorities.
Some other benefits to note are:
Better application control allows each individual to utilize the app for its sole purpose. Kiosk mode can also be established. With it, you can easily configure your devices to only perform a specific function. This may be a mobile point of sale (mPOS) to take payments in shops. Kiosk mode also allows you to turn the device into an information point, or a way to buy and shop.
Being able to track your device location and status in real-time. If a device is stolen or lost, it can be easily tracked to ensure a safe return. Or if a safe return is not possible, an option to wipe sensitive data or factory reset the device remotely.
Offers analytical views and insights for optimizing the allocation of internal resources and expertise (in the case of organizations with an internal IT department). Most MDM solutions offer device dashboards and reporting systems for businesses to closely monitor and evaluate the efficiency of devices that are critical to their business operations.
Having more flexibility in many aspects. For businesses that implement large fleets of devices, outsourcing an MSP company and investing in an MDM solution allow more flexibility because then you will have more time to focus on bigger tasks and manage the organization as a whole, as well as being able to access different daily operations, manage corporate data, and scale your business more easily without getting overwhelmed.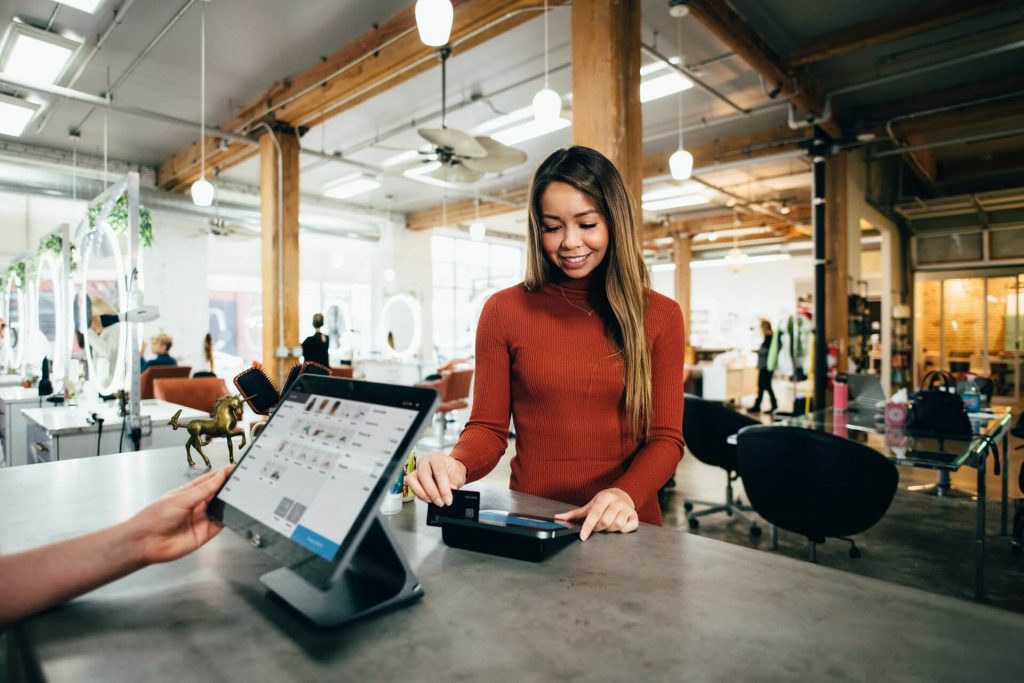 Cost Benefits
When it comes to Managed IT services, companies are most concerned with cost and budget. Hiring an MSP to manage your business administration is a highly cost-effective solution for your business. They will assist in managing the business in one simple place, with a secure IT infrastructure. Working with an MSP can help you cut down on unnecessary costs and expensive resources. In addition to technical support, MSP consultation gives you an economic boost. This is because there are no outsourcing costs to fix issues if and when they occur. Every part of the business is monitored in real-time, which increases efficiency. Your team can easily and effectively learn how to utilize each benefit and manage their own time.
Enhanced Security
Operating in the digital environment is crucial when it comes to the security of your business administration in a modern world. With increased risks such as cyber-attacks and data breaches, businesses must work to strengthen their security practices. By engaging MSPs and IT service providers to implement the best MDM solution, businesses can mitigate potential risks that may affect their business operations.
Resources and Expertise
Enterprise IT solutions have become necessary to keep in mind all the essential steps and precautionary measures that can help your business thrive. When you have a clear goal in mind and utilize IT and MSP services, you can benefit from exceptional resources and expertise that will help you to determine new paths, new strategies, and weaknesses within the business. With an MSP, you do not need to hire and train additional staff to take care of your IT operations.
Advanced Technologies
IT service providers have full control over advanced technologies and innovative solutions. Every business must often adapt and upgrade its systems, in order to keep up with modern-day requirements. It is fairly crucial to meet customer demands, especially in industries such as medical and travel.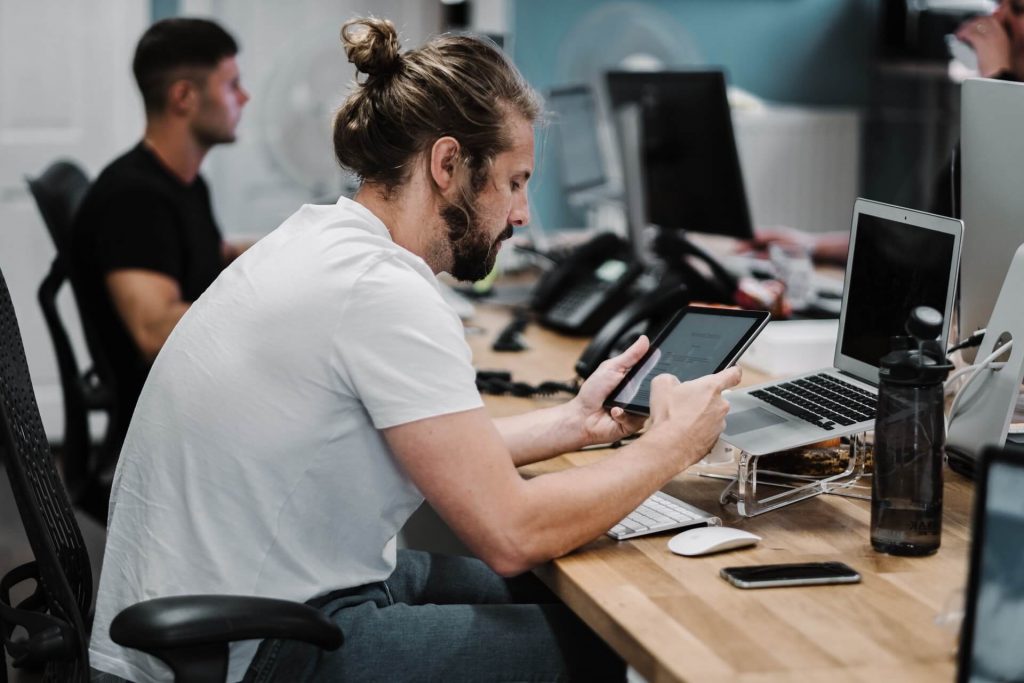 Secure Infrastructure
MSP provides you with full support with data center and IT services for your business. By employing improved security procedures and practices, you eliminate loopholes in your IT system. The MSP manages the data centers and system privacy in a centralized location, reducing the risk of fraud and cyber-attacks.
IT Consultation
With MSPs, you can always have a consistent approach to IT queries as and when you need to. The consultation by the MSP will give you insights into your business and you can use these insights to grow your business effectively.
Disaster Recovery
All businesses have data that contains sensitive customer and corporate information. Data must be protected by all means to avoid any regulatory fines. The MSP will take high-level measures to protect such information and to ensure data backup and data center security with advanced approaches.
Bring success to your business with AirDroid Business
AirDroid Business is the best MDM for IT & MSP. AirDroid Business has expert technicians and offers quality support, including a team that will play a major role in defining your needs, mitigating risks, and securing your company. AirDroid Business can benefit small and medium-sized enterprises (SMEs) as well as large organizations.
AirDroid Business offers enterprise-grade MDM that includes real-time remote monitoring and management (RMM) tools. It is capable of supporting maintenance, but also of anticipating risks, RMM software is part of a general trend to optimize the customer experience. RMM is perfect for companies that enforce autonomous working. The trend of employees working from home means that strong and rapid control and security measures must be in place. This type of software can be easily managed and offers a prompt response to this need and guarantees a quality user experience.
Using an MDM solution reduces security uncertainties and AirDroid Business MDM offers RMM functions which allows a business to perform continuous monitoring of their IT assets and infrastructure. This creates an efficient use and promotes field interventions and mobile work in general. You can utilize every device with ease and modify it on the go.

3 MDM best practices for IT & MSPs
When it comes to IT and MSPs, there are several important factors that every business must consider. Businesses must ensure that all corporate devices are secure and that they can be accessed remotely and fixed on the go. Therefore, here are the three best practices for implementing MDM solutions.
1. Security and mobile device policy
Mobile devices (smartphones, tablets, or laptops) are already an integral part of the world of work and necessary tools for many workers to carry out their work functions. In order to avoid problems, doubts, or even misunderstandings in the use of these devices in the company, both when they are provided by the company and when they are provided by the employees themselves (personal devices used for work), it is necessary to establish a policy for the use of these mobile devices. The policy must be clear and concise, and most importantly, each employee must be aware of the requirements of the policy.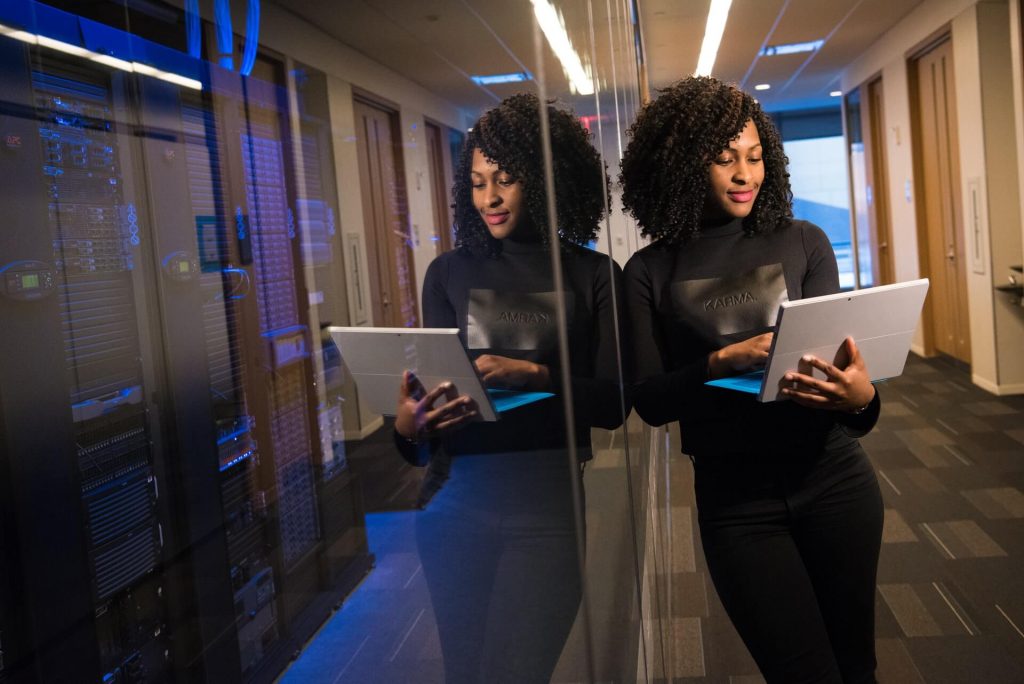 2. Assigning device ownership and data accessibility
Many businesses provide mobile devices to autonomous workers these days. Mobile devices must have a device ownership policy. This will help assign the mobile phones to the correct employees. The policy also helps ensure that only authorized users can have permission to access the device. It adds an additional layer of safety and security for organizations. In addition, verification is possible to ensure that the device is used only for the sole purpose of the business.
3. Block public WiFi or malicious apps from end users
This is a type of security that is vital for businesses. Your devices must always be secure, especially when they are being used by autonomous workers. Therefore, you must be able to block public WiFi or any apps that seem suspicious. Whenever anyone connects to a public WiFi, they are in fact, opening themselves up to vulnerabilities such as data theft, cyber-attacks, and malware attacks. Any information transmitted or shared online can be discovered and stolen by third parties. This includes client information and even your business data.
Conclusion
Corporate mobility brings significant agility and efficiency gains for business while challenging IT managers with new questions, use cases, and risks. But with so many new technologies and products on the market, there is a danger that the functional overlap and complexity will need special management. Therefore, IT, the best MDM and MSP services offer a full-scale security system, as well as management for every facet, ensuring that your business is well run, your employees are well versed in the systems, and each problem is dealt with promptly. This removes any downtime, and each employee can feel confident and secure in their work roles.