Multi-language support for Admin Console
We have IT professionals, customer support teams, and business owners from every corner of the world, who are using AirDroid Business to monitor and manage Android devices. We also understand that user experience is part of making a great product and we know how much difference it will make to be using it in your own native language.
That's why we are adding 8 new languages to AirDroid Business Admin Console, include German, Spanish, French, Italian, Portuguese (Brazil), Japanese, Russian, and Traditional Chinese.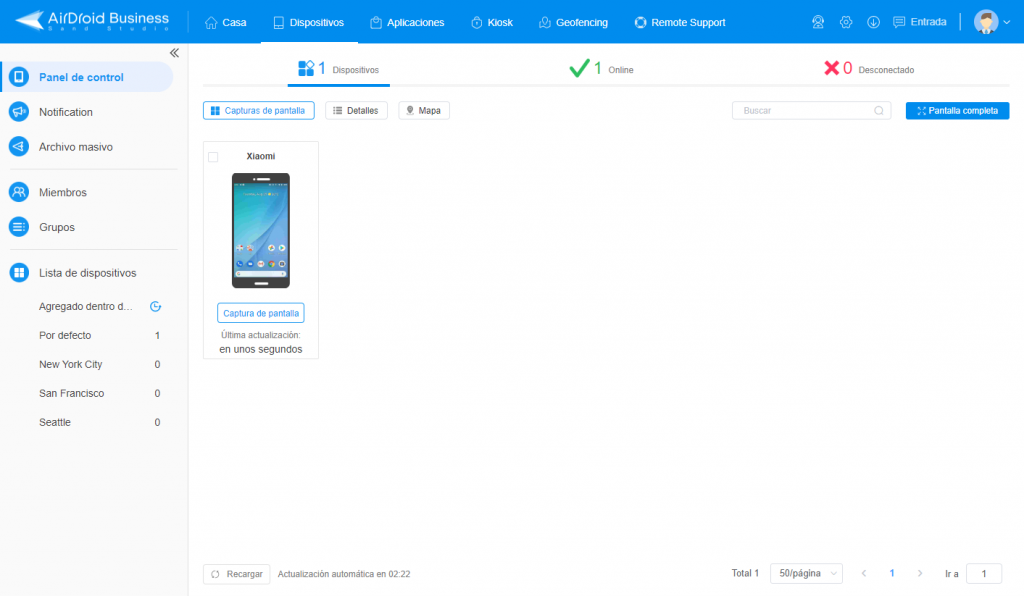 How to switch in between languages?
You can easily switch between languages by clicking the profile icon and locate the language option.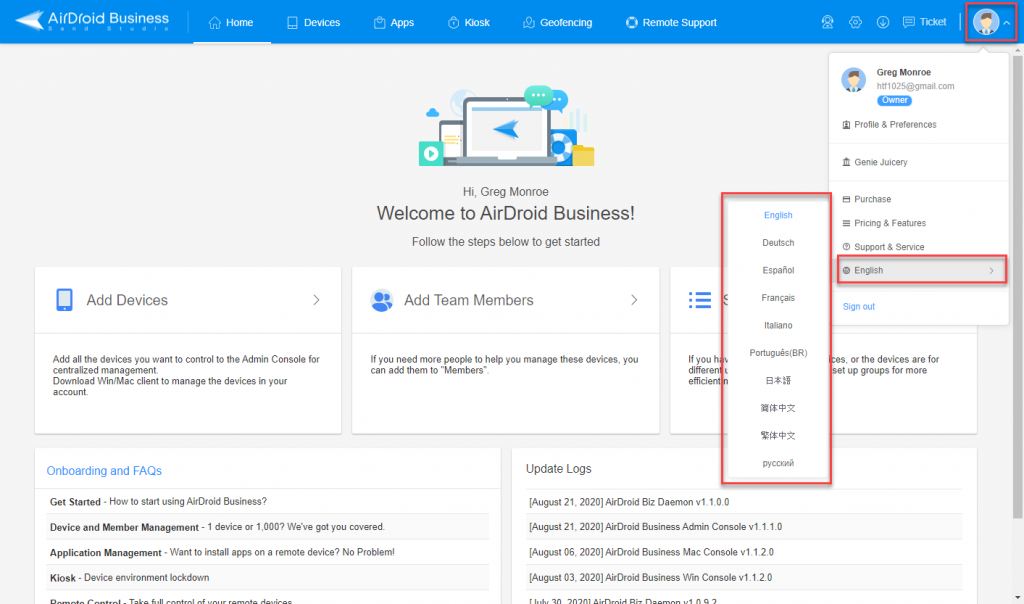 💡Tips: the change will be applied right away as you switch from one language to another for all users.
Making cross-regional team collaboration easier
We are all in a digital and global economy, where it's becoming more common for companies to have oversea offices and teams from different countries speaking different languages need to collaborate.
With AirDroid Business' newly added languages, local offices can still enjoy the benefit of using the interface with a preferred language, while managing and resolving customer issues. In fact, this should make the entire process a lot easier.
Going forward, we're committed to improving the quality and depth of our localized content. If you ever come across anything that you thought could use some polishing on the language front, please don't hesitate to let us know at biz-support@airdroid.com.
Log in to the Admin Console to see your language. To get a quick overview of what the Admin Console can do, please see our guide on AirDroid Business Admin Console.