Last Updated on July 21, 2023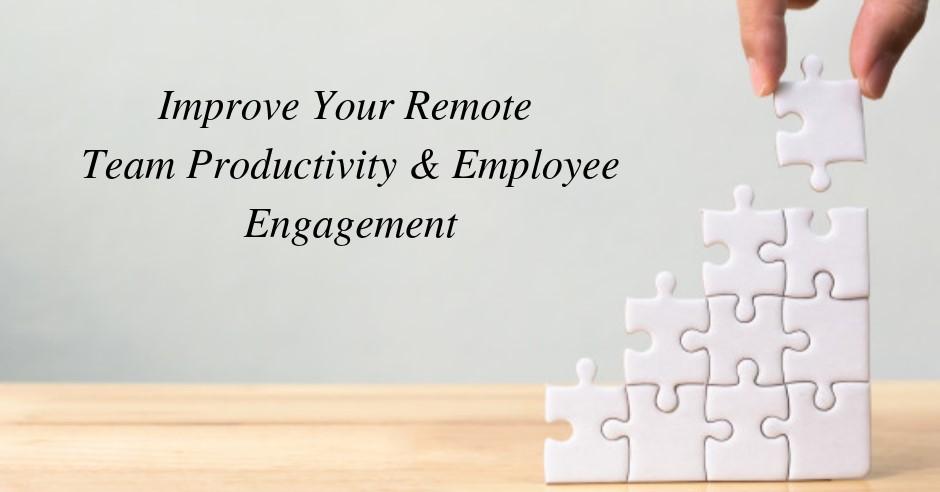 When you look back over the last couple of years, you will be amazed how companies all over the globe have welcomed the concept of remote work culture. Not only that, but organizations have been putting great effort into ensuring the comfort and convenience of the employees.
Of course, the question of adequate employee engagement in the remote workforce needs to be addressed properly. One of the prime pillars of organizational success is the efforts of their employees. However, motivating employees to enhance their engagement with the organization becomes challenging when the workforce is not physically present in the office.
In this article, we highlight several tips that will help you increase the employee engagement of your remote employees.
Tips to Increase Employee Engagement for Remote Employees
Remote work culture is very different from the regular office culture. It means that organizations and managers need to accept major changes in their work methodology to accommodate the remote workforce. Here are some tips to help you do that:
Let go of the micromanagement style
It might be difficult for several managers to let go of micromanaging as depending entirely on the workforce that is not physically present is difficult. However, work culture trends have been changing, and if you need to keep your workforce engaged and happy, let go of micromanaging.
Assigning tasks and handing over responsibility shows you have faith in your remote workforce. You can use remote monitoring and management (RMM) without micromanagement.
It makes employees more accountable for the job and gives them a higher responsibility towards the organization. Showing faith in your employees enhances their engagement.
Make the process of teamwork seamless
It may be difficult to guarantee that everyone is on the same page when your teams are working across various time zones and with varied schedules.
You need joint effort from managers and workers to support asynchronous work. You can also use an employee engagement software to gain strategic people insight.
Because of the continual development of mobile technology tools, team communication applications, and video chat platforms, remote teams are now more effective. They can remain engaged, even while working from home.
Instead of depending simply on email for communication, it is recommended to utilize team communication applications for group chatting and task management systems for cooperation as much as feasible.
Show your commitment towards employees' work-life balance
While working remotely has several advantages, certain difficulties may develop when the lines between work and home get blurred. You must show commitment to your team from the onboarding phase of work-from-home employees.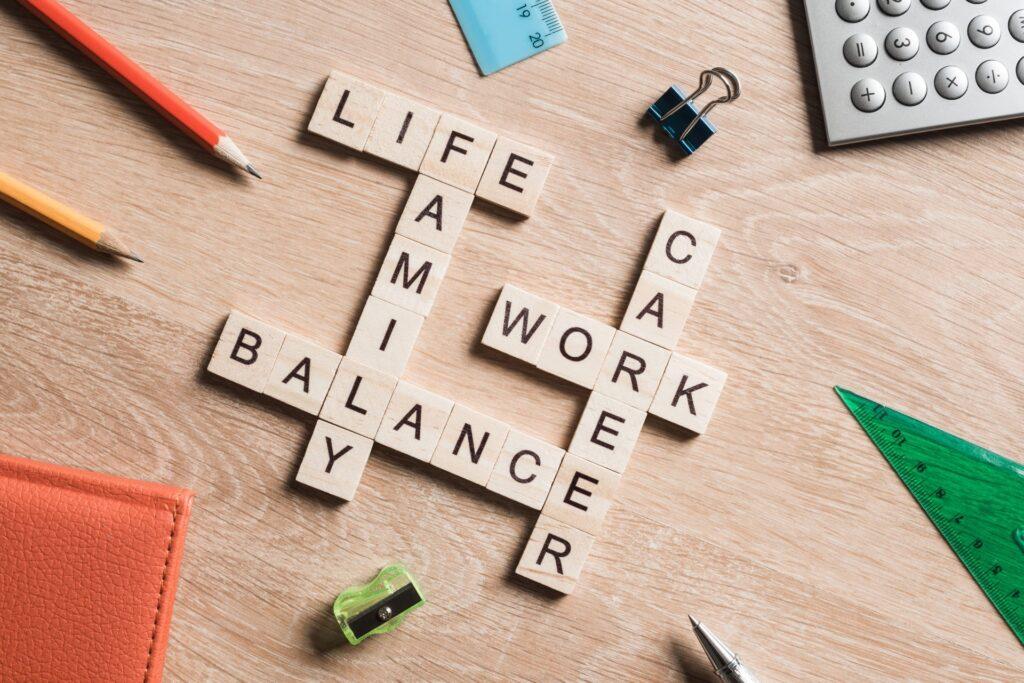 Even if there is no longer a physical place associated with the job, employers concerned about employee burnout should consider providing workers with materials that explain how to establish boundaries and leave work at work.
This might include giving your employees tools for improving their ability to concentrate under pressure and providing employee skills, mental health, and mindfulness training.
Remote workers can develop better work-life harmony when they have flexible working hours.
Use encouragement to your advantage
The well-being of your staff members should be your first concern. If any of your workers get ill, you can be certain they will not be able to perform to the best of their abilities throughout their working hours.
If you want to encourage your staff to engage in more healthy behaviors, such as going for a walk, preparing a nutritious meal, going to the gym, or starting a new routine, you may provide them with an incentive. You can even consider instituting a health and wellness program for your staff.
This will benefit your employees' health, bring them closer together, and demonstrate that you care about them and their well-being.
Look for methods to make it simpler for people to engage in healthy behaviors, such as granting a longer break in the middle of the day for exercise or releasing employees early on sunny days so they can enjoy the sunlight.
Be a transparent organization
Workflows are not the only thing that may be transparent when discussing remote management. The practice is one that high-performing leaders make it a point to include in their day-to-day activities, and it often starts with contact with the staff members they supervise.
As a consequence of the pandemic, which has resulted in the emergence of new difficulties, the future of any firm is questionable.
To assist in reducing any tensions that may still be present, corporate executives should convey clearly where the firm is heading and how various potential situations will impact workers.
Be communicative
Empathy as a manager is an undervalued quality in a leader and should be developed further.
It is crucial to building communication channels that are open and devoid of judgment. This will make it much simpler to recognize and comprehend the specific difficulties that your remote workers are encountering.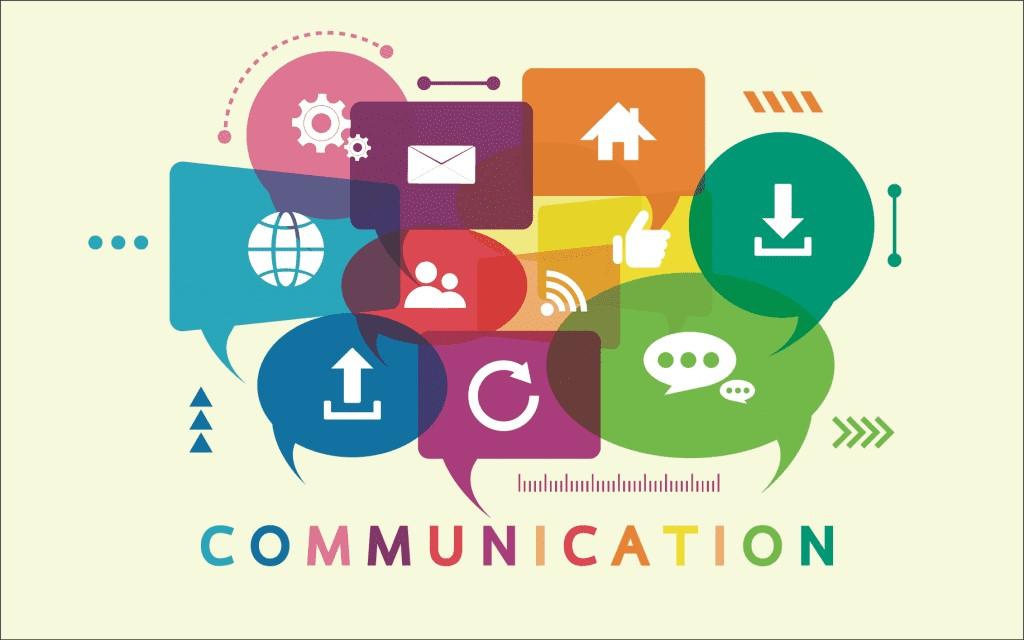 Also, contemporary leaders need to expose the weaknesses that they, too, have. If you have some unpleasant news to share, the employees would rather hear it from you directly than from another source.
This instills more trust and loyalty in them, making it far more probable that they will feel like they belong to the organization.
Organize casual hangouts once in a while
The use of video conferences, instant messaging, email, and web conferencing platforms are common ways for distributed teams to keep in frequent contact with one another.
A voice or video conferencing call may go a long way toward encouraging group collaboration when everyone on the team is working on something simultaneously.
In addition to this, you may use platforms for communication and cooperation, such as Google Hangouts, Slack, and Trello.
At work, there is always something upsetting to discuss, but you do not want every interaction to be tight and fearful because you do not want to feel overwhelmed by anxiety.
Make time for business-related activities and informal video chats to keep workers interested in their job and enthusiastic to join the team.
Use employee engagement surveys to improve
Your other attempts to engage your employees will not be successful until you get their input. Here is where employee engagement surveys come into play. They enable you to collect the quantitative and qualitative data you need to develop a better action plan for engaging remote employees.
To better understand your employees' attitudes, you may utilize some quiz ideas to include some quizzes in your survey. It is well-known that quizzes are the most effective tool for capturing an audience's attention and providing them with an enjoyable opportunity to learn something new about themselves and their surroundings.
Final Thoughts
When individuals have had the opportunity to work remotely at least once, there is no turning back for many of them.
As an increasing number of companies come to realize that many high-performing employees choose to work remotely, those companies must also come to terms with the fact that this perk is no longer a benefit in and of itself.
Although other businesses can compete concerning pay and benefits, they cannot imitate a culture that cultivates engaged employees.
When adding new team members, it is recommended to invest in multilingual employees if your firm wants to grow both domestically and internationally. Fluent multilingual communicators are valuable assets in a variety of professions, including customer service, sales, and marketing. Your company can retain language-centric activities in-house for the best consistency and quality in your outputs if it has bilingual and multilingual employees.
Additionally, by assisting with localization, your multilingual workforce can enable your business to successfully introduce and advertise its goods and services in new markets.
In typical office settings, the HR teams are largely responsible for the engagement of employees and the culture of the workplace. However, this is not the case with remote teams since these teams are not physically located together.
Above all, do not forget that your efforts to encourage people to attain maximum productivity, motivation, creativity, and loyalty are crucial to future success. This is especially important if you want to increase employee engagement.