Last Updated on December 30, 2022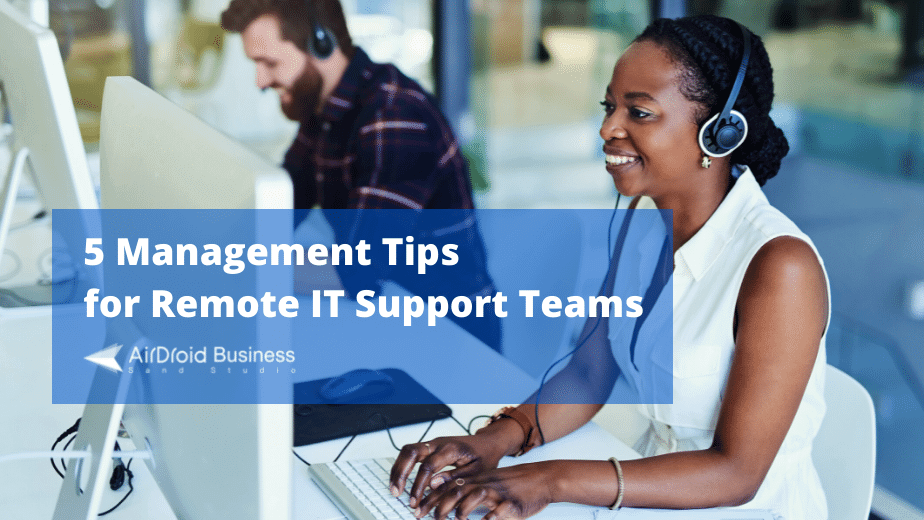 Management Tips for Remote IT Support Teams
There is no denying the pandemic has changed the way we provide customer support. Three-quarters of customer service functions had between 80 and 100 percent of their staff working from home during this period.
The figure does not look set to change any time soon, with the same study finding 89 percent of service leaders forecast 30 to 80 percent of their workforce to be working from home in the foreseeable future.
While this sudden change has called for some rethinking of long-standing business models, it has also brought certain benefits – according to the Harvard Business Review, remote workers are spending 9 percent more time interacting with customers and consider their daily tasks less tiresome and more valuable.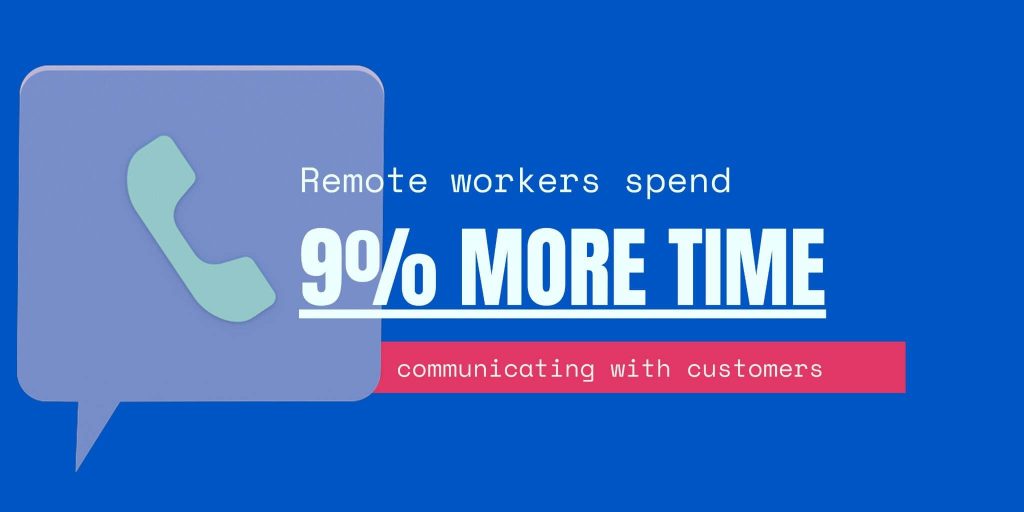 Whether you are planning for a remote-working future or are already accustomed to heading up an international support team, it is worth reviewing your processes from the ground up. You want to streamline communications for your new way of work and ensure managers, employees, and customers remain on the same page.
Seamless communication and data management have always been the mainstays of effective remote IT support, and now they are more crucial than ever. Read on for five tips to help you harness powerful customer service processes in this new age of hybrid workplaces.
Centralize Knowledge
One of the benefits of a physical office is the hive of combined knowledge – a team member can easily place a customer on hold while they ask a colleague for a quick fact or figure. But when forming a remote team, the new remote working environment calls for this knowledge base to be accessed differently but no less instantly.
Work collaboratively across your company to compile a knowledge base of documents and media outlining important information about your business, products, and services, including known issues, troubleshooting guides, and customer service protocols. This puts the correct answers at each support agent's fingertips, allowing them to quickly point clients in the right direction.
Your knowledge base will save time and increase understanding when onboarding new remote team members. They will be able to read through the resources in their own time, gaining a deeper grasp of the company and their role within it. Over time, they can be encouraged to add to the information themselves, increasing the extent to which they trust and identify with it.
​​63 percent of agents who said they searched their company knowledge base for answers reported that their organization had a strategy for collaboratively updating this, indicating that customer support agents are more likely to use and trust this resource if they are active contributors to it.
Review and update this resource regularly, and inform your team of any major updates to make sure everybody has the most recently updated files on their home computers and devices.

You could also ditch the clunky office fax machine for transmitting sensitive information and invest in a virtual fax solution for instant and secure file transfers direct to your inbox or knowledge base.
Embrace Automation
Did you know 37 percent of IT leaders say the greatest return on investment from automation occurs within customer service?
Take repetitive tasks off your remote IT support agents' hands and allow them to spend time where they are most valuable: solving customer problems. You should invest in a comprehensive customer service software solution, allowing staff to monitor customer relationships, track ongoing conversations, and revisit past communications.
This saves a significant amount of time for international customer support workers, who may need to take over conversations from colleagues in different time zones and will benefit from a quick appraisal of the situation. Customers will be relieved not to have to explain the situation anew to each agent they contact.
Sorting through a messy inbox can also be a significant drain on customer service agents' time. Effective help desk software can automatically sort incoming queries into multiple inboxes, tagging requests with categories, customer types, and even degrees of urgency, allowing your remote staff to delegate tasks and prioritize their time appropriately.
The right software can provide regular automatic reports too, with insights on-call times, request trends, and customer satisfaction. This brings all the relevant information directly to your inbox without colleagues having to take time out to compile reports.
This data can be passed to marketing and development teams, allowing them to make decisions according to customer needs. From personalizing websites to improving product design, the direction for future business growth starts with analyzing customer communications.

Streamline Support
According to surveys, many customers prefer to chat in real-time online rather than contacting a call center. Live chat software is becoming essential for company websites, with 41 percent of customers expecting this feature.
The benefit for your remote or hybrid business is clear: reconfiguring phone systems for a remote setting can be complicated and time-consuming, while live chat can be set up instantly with little more than an internet connection and computer – or even a mobile device.
You can ensure your employees' time is being used effectively by letting mobile bots and virtual chat assistants triage automatically. These services can take customers through a range of simple pre-programmed questions to get to the bottom of their query. They can then direct them to a solution via your online help portal or start a chat with an appropriate team member.
If support via phone is necessary for your business and clients, the process can still be streamlined for remote work. Invest in virtual call center software to keep remote call center employees working like a well-oiled machine. This will allow you to integrate your VoIP service with helpdesk software, making for smarter call routing and forwarding calls to agents in their own homes.
Keep Connected
A remote team may seem like an oxymoron, but with the appropriate technology in place, you can ensure employees are working collaboratively despite the distance. Email may have been your go-to means of communication in the office, but it is not the ideal platform for managing projects remotely.
Invest in a cloud-based project management tool and gain an overview of all ongoing projects and queries at any moment in time. You will be able to view all messaging communication with customers in real-time, keeping employees accountable and allowing you to see how and when issues are being resolved.
With this information to hand, you can keep an eye on the bigger picture while employees focus on their tasks. Make a note of any problem areas and get in touch with the relevant remote agents before situations escalate.
More generally, keep your team in the loop with team meetings and one-to-ones via video call. This will not only give you a better idea of each staff member's performance and satisfaction but also alleviates feelings of isolation that many remote workers face.
Choose a video chat platform with encryption, and encourage your team members to try it out between themselves so they become confident with the technology. Write out guidelines for video meeting etiquette, such as how to raise a question and when and how to mute and unmute microphones.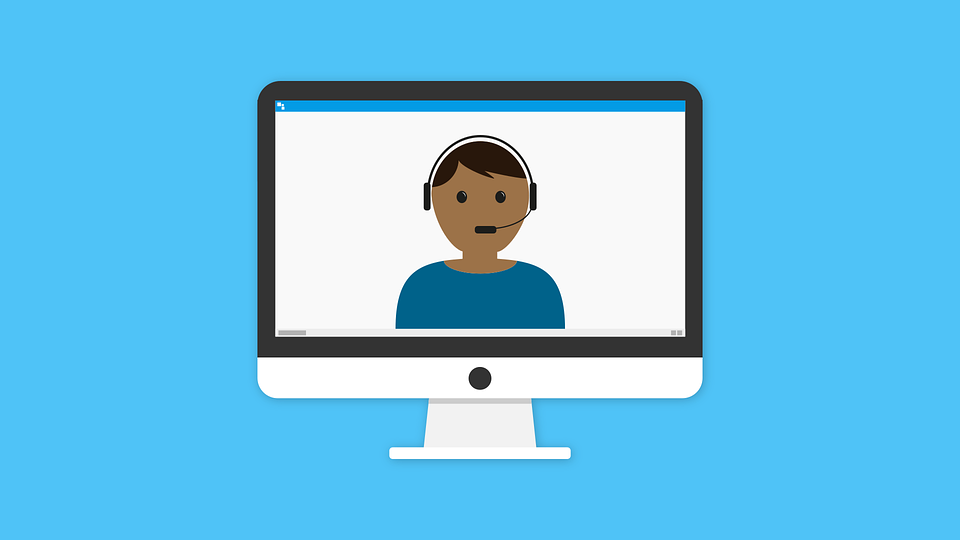 Stand United Apart
Whether your IT support team has recently transitioned to working from home or you regularly employ agents across the globe, it is important not to forget they are a team. Actively encourage their relationships, not only with you as a manager but with one another and other teams in the business.
Nurturing interpersonal connections not only increases communication and accountability but staff retention rates. Telepresence and videoconferencing are key to this, from hosting important meetings to encouraging virtual water cooler chat.
There can be too much of a good thing, however, and zoom fatigue is a real concern, with many remote workers spending more time in meetings now than they did while working in the office. Finding the right balance is essential.
Consider how you can engender a sense of teamwork without taking valuable time away from support tasks. A weekly email newsletter can keep employees in the loop across the globe and offers a platform to showcase employee achievements, insights, and interests.
Start on the right foot by drawing up a statement of company values. Encourage employees to ask questions, offer suggestions around these, and ask each member to sign the resulting document. This can help staff to identify with your company's mission on a personal level and reminds them they are part of something bigger than their home office.
This could also be a great chance to learn more about your team and teach them about one another. Create profiles for each team member on your company intranet, including a photo and a few fun facts. Even brief day-to-day communications feel more rewarding when colleagues can put faces to names.
Conclusion
Remote work is only set to become more central, with 74 percent of professionals expecting remote and hybrid work to become the new norm. Whether you are adjusting to a remote situation or already heading up an international support team, staff engagement and customer satisfaction must remain your highest priorities.
By keeping on top of the latest software solutions, you can maintain clear, cohesive communication with your team and ensure their talent is being put to its best use – wherever they are in the world.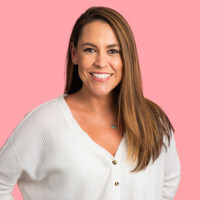 Author's Bio:
Jenna Bunnell is the Senior Manager for Content Marketing at Dialpad, an AI-incorporated cloud-hosted unified communications and cloud business phone system that provides valuable call details for business owners and sales representatives. She is driven and passionate about communicating a brand's design sensibility and visualizing how content can be presented in creative and comprehensive ways. Here is her LinkedIn.