Last Updated on July 11, 2022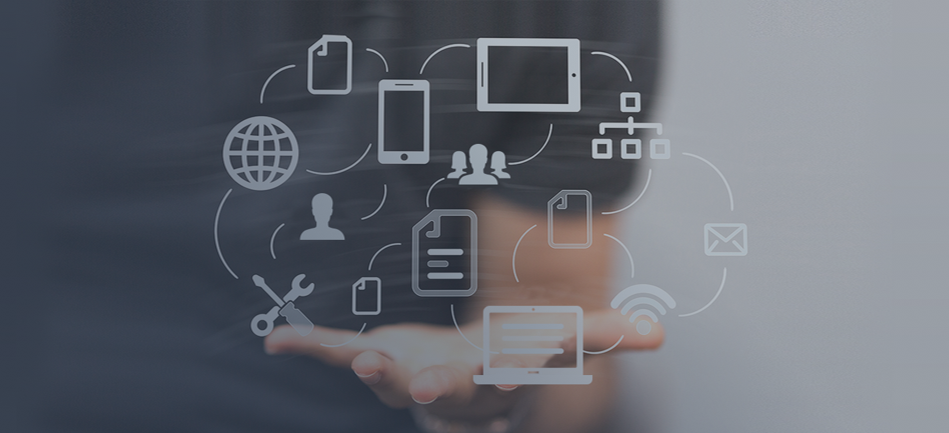 Devices such as smartphones, laptops, and tablets are becoming increasingly critical to the operations of small-to-medium businesses (SMBs), and according to recent research, two-thirds of SMBs claim these devices are changing how they work and collaborate.
This mobility is bringing many benefits to SMBs, from enhancing employee productivity by enabling employers to work anywhere at any time, to fostering increased collaboration between teams. However, with increased mobility and the adoption of new technologies, challenges can arise, especially around cost, information security and ensuring all remote devices are updated in a timely manner. This is where mobile device management, also known as MDM, comes in.
Not all MDM solutions are created equal. AirDroid Business was designed with a mobile-first mindset to give SMBs the right MDM tools they need. Here are three reasons why SMBs need AirDroid Business:
To facilitate easy updating and file transfers to and from remote devices
Without an MDM solution, many SMBs spend hours sending files one-by-one to each user in their network, on the phone coaching employees through installing important updates, or spending time and money visiting – or contracting a technician to visit – remote devices to install updates. AirDroid Business enables SMB administrators to remotely transfer large files in bulk, to all devices, allowing for timely installation of important software updates, as well as the distribution of important files and information to select – or all – users in the network, saving SMBs time, money and effort.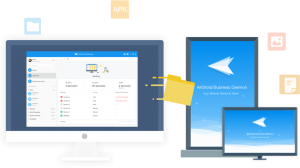 To protect unmanned devices
Many businesses operate unmanned remote devices like digital billboards, vending machines, and kiosks, and a lot of time, effort and money is spent contracting technicians to ensure these devices are updated regularly, perform routine physical maintenance and check for any damage as a result of environmental conditions or vandalism. AirDroid Business enables SMBs to ensure the security of their unmanned devices through its remote surveillance capabilities, as well as inspect devices for damage remotely, without incurring the cost of sending a technician on-site.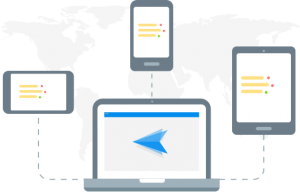 To foster productivity
AirDroid Business enables SMBs to foster productivity through their Application Management Services (AMS) capabilities. For SMBs that have their own custom apps, the AMS function offers an internal app distribution channel which works like an app store, enabling SMBs to streamline, manage and distribute custom app updates to select – or all – users within the network. This brings SMBs enhanced flexibility and productivity by enabling them to streamline and simplify certain businesses processes via custom-made applications.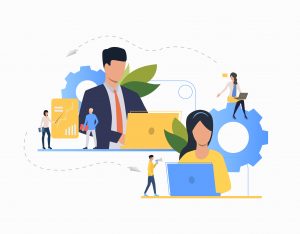 For more information about how AirDroid Business can save you time and money, or learn about the other benefits of our MDM solution, please click here, or contact us with any queries.