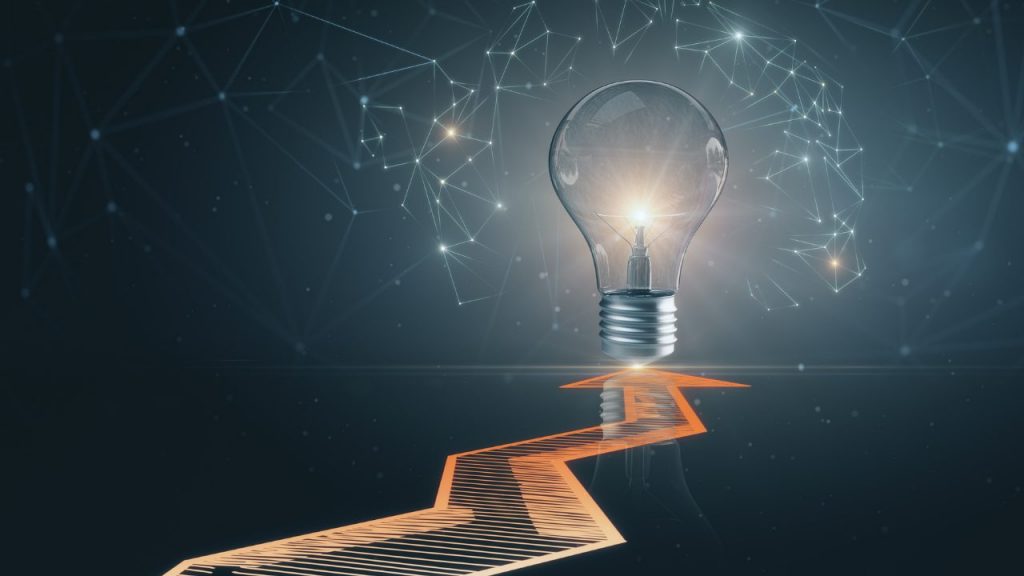 No matter how experienced you are or how well you think you know your industry and job responsibilities, it's always a good idea to try and further develop your skills and expertise. As an IT administrator, you're responsible for the configuration and proper functioning of the computer systems of your company and its clients. It's a highly responsible and complex job, which always leaves room for professional growth on your side. This is why you should never stop learning.
One of the best ways to expand your knowledge and work on perfecting your skills is to read specialized books that have the answers you're looking for. There are enterprise mobility books you can learn from, and use as a helpful resource for your professional journey. If you're not sure whether you should read these books or not, and which IT books to read, this article will help you figure it out.
Enterprise Mobility Management: The Complexity
Enterprise mobility management is a complex process that requires the person in charge to constantly learn, grow, and work on staying updated. Let's define EMM to try and explain the importance of staying on top of things.
EMM is a set of technologies, tools, and strategies that help manage the use of corporate devices as well as employee-owned ones, all within an organization.
That means that the IT administrator in charge of EMM needs to know everything about:
• the evolution of EMM
• mobile device management (MDM)
• system integration
• security tools and protection systems
• data protection
• managing a growing system
• available platforms and software
• latest innovation
• upcoming trends
It may sound a bit overwhelming at first, but the right resources give you the chance to learn it continuously and build on your previous knowledge.
The 10 books we've listed below each focus on a different aspect of enterprise mobility management. All you need to do is a self-evaluation to identify your weakest spots and the gaps you want to fill.
Here's our selection of the must-read enterprise mobility books for IT administrators.
1. Enterprise Mobility Management by Jack Madden
The full title of the book is Enterprise Mobility Management: Everything you need to know about MDM, MAM, and BYOD and it's a great place to start your reading journey and begin exploring IT books as a source for self-education and knowledge acquisition.
The book is a detailed guide for understanding mobile device management (MDM), mobile app management (MAM), and Bring your device (BYOD) system within a company. Learning about the potential risks, measures of precaution, as well as tips for creating a safe and high functioning enterprise mobility system is what this book is all about.
2. MDM Technology: A Complete Guide by Gerardus Blokdyk
The following book is more than just useful literature or a quality source of fresh information. The latest edition was published in 2020 and is designed to help contemporary IT administrators self-assess their enterprise mobility skills, specifically their MDM practices and technology skills, and seek room for improvement.
The book comes with:
• case-based questions
• diagnostic standards and practices examples
• practical tasks and strategies
• The Self-Assessment Excel Dashboard
The book will empower you to work on your weakest skills and improve your daily performance by asking the right questions and knowing how to find the right answers.
3. Enterprise Mobility Suite Managing BYOD and Company-Owned Devices by Yuri Diogenes
The next IT-book on our list teaches you how to use Microsoft's Enterprise Mobility Suite to successfully manage:
• BYOD
• company-owned mobile devices
Whether it's Windows, iOS, or Android, the book covers the essentials of enterprise mobility in a safe yet proactive way. You'll learn about:
• employee education and privacy
• centralized management of smartphones and tablets
• enterprise mobile apps security
• BYOD challenges and potential issues
• successful device enrollment, monitoring, and troubleshooting
You'll learn how to save both personal and enterprise information, and maintain a stable enterprise mobility system. It'll increase your mobile device management ROI and help you continue to improve.
4. Wireless and Mobile Device Security: Print Bundle by Jim Doherty
This IT-book discusses the changes that have occurred in the world of wireless technology in people's workplaces and at home, and how it all impacts the way we do business today.
It's a useful source of information that helps IT administrators take a better look at the current state of affairs in their company and learn how to make the right changes.
You'll learn about:
• risk assessments
• threats and vulnerabilities of wireless networks
• security risks and measures
The book relies on and covers case studies, real-life events, and examples, to make sure the reader is fully informed and prepared to work on future security issues and risks.
5. Mobile Strategy: How Your Company Can Win by Embracing Mobile Technologies by Dirk Nicol
This book is designed to help IT leaders better understand their current position on the market and how embracing the latest mobile technologies can completely reshape their model of functioning.
The author is the program director for IBM Mobile Strategy and Product Management at IBM, Dirk Nicol. He uses his extensive experience and expertise to teach you about:
• key trends and issues across the entire mobile project lifecycle
• mobile technologies
• supporting BYOD
• integrating mobile, cloud, social, and big data
The book is an extensive and comprehensive guide to the science, strategies, and logic behind enterprise mobility.
6. A Comprehensive Guide to Enterprise Mobility by Jithesh Sathyan, Anoop N., Navin Narayan, and Shibu Kizhakke Vallathai
If you're a beginner when it comes to enterprise mobility, this book might be the best starting point for you. Although it was issued in 2012, the book is still a brilliant resource for those who are just getting to know the world of enterprise mobility.
It's divided into four sections, with each one explaining the basic concepts every IT administrator needs to be familiar with. The sections are:
• Mobility Concepts
• Mobile Solutions and Case Studies
• Mobile Application Development
• Technology Considerations in Mobility
The book also covers the implementation and use of mobility solutions across industries.
7. MDM Governance: A Complete Guide by Gerardus Blokdyk
Another great book by Gerardus Blokdyk was published in 2018 and is super-handy for IT administrators trying to expand their horizons, gain knowledge, and better understand the nature of enterprise mobility.
The book is focused on problem-solving and designing specific goals within a company's MDM strategy that help the IT administrator move forward.
It's practical and comes with a self-assessment kit that teaches you all of the latest practices and strategies for performing better and bringing creative solutions to the table.
8. Enterprise Mobility with App Management, Office 365, and Threat Mitigation: Beyond BYOD by Yuri Diogenes, Jeff Gilbert, and Robert Mazzoli
As an IT administrator, you need to make sure everyone involved in the company's mobile device network is acting responsibly and professionally. This book focuses on helping you teach your employees how to make the right decisions and protect their own privacy, as well as the company's privacy.
Specifically, the book focuses on teaching you about:
• using Microsoft Intune to manage applications
• using Mobile Device Management (MDM) for Office 365
• defending on-premises resources with Microsoft Advanced Threat Analytics (ATA)
It's everything you need as an IT administrator and someone who deals with enterprise mobile apps, devices, and systems of employees.
9. Mobile Device Management: Mobility Evaluation in Small and Medium-Sized Enterprises by Markus Pierer
As an IT administrator, you must know the difference between managing different-sized enterprises. Based on how big the system you're managing is, you should be able to adapt and use different tools, strategies, and plans.
That's exactly what this book covers and helps you learn about.
The book compares and evaluates specific individual systems, focusing on different aspects of enterprise mobility that you should focus on as well:
• classification of mobile devices
• market size
• justification of utilizing EMM
The author aims to help IT experts and those striving to become one to build their strategies based on analysis, pre-planning, and proper situation evaluation.
10. Apple Device Management: A Unified Theory of Managing Macs, iPads, iPhones, and AppleTVs by Charles Edge and Rich Trouton
Are you an IT administrator at a company that uses solely Apple devices or is aiming at making this change sometime in the future? This book is a brilliant source of information for you and will help you strategize and adopt the specific way of thinking necessary for handling this type of enterprise mobility system.
Simply put, the book teaches you how to successfully use Apple platforms at a corporate level.
Apple is only growing stronger and integrating it into your company's system is an idea worth the attention. But, using their ecosystem on a company level can cause friction or confusion if not carried out properly.
Luckily, the book covers all the details you need to know, including:
• basics of MDM
• software deployment
• deploying profiles across devices
• installing enterprise mobile apps
Introducing the Apple ecosystem in your company doesn't have to be a challenge if you have the right resources to guide you through the process.
Final Thoughts
In the fast-changing environment that we live in, books don't always seem like the most practical or the quickest way to learn new things. But, IT administrators should seriously consider reading IT books written by experts and experienced professionals who wanted to share their knowledge with the rest.
The 10 books we've shared above will teach you about enterprise mobility and provide a different angle on every segment of it. Make sure to choose the ones that will fill your knowledge gaps and make you a better IT administrator.

Author's Bio:
Donald Fomby is an IT expert and a professional writer who specializes in IT-related topics and blogging. He also works as an IT technician at TrustMyPaper and SupremeDissertations. Combining his two specialties, he blogs about the latest IT news, trends, resources, and tools, that everyone in the IT industry should know about.