Last Updated on September 7, 2022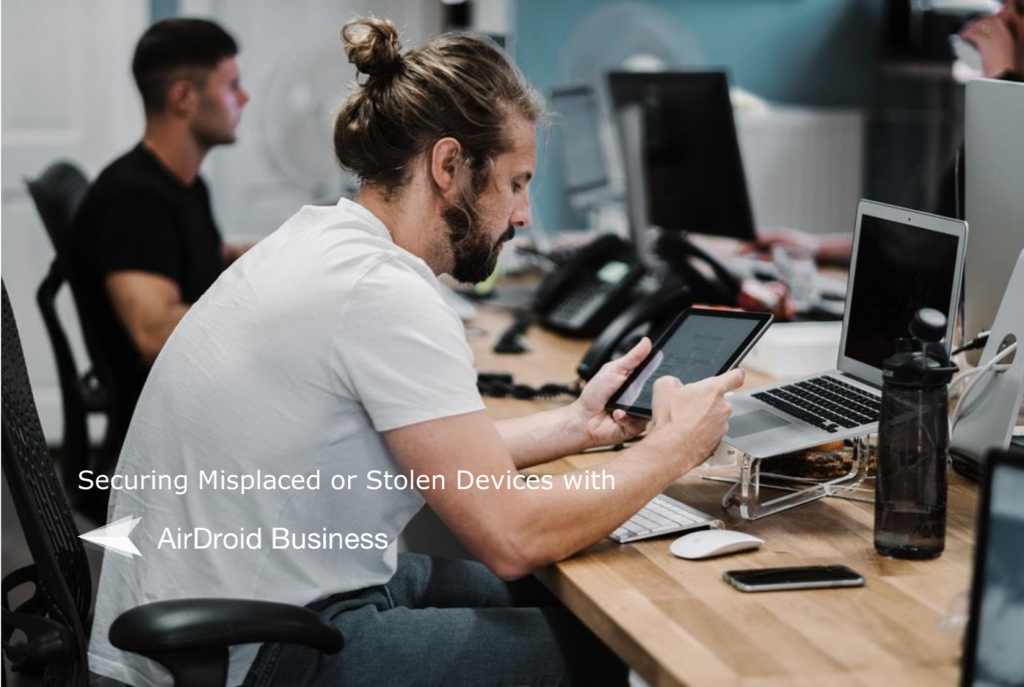 The theft or loss of business-deployed mobile devices is no joke, losing businesses an average of over $800,000 per year when accounting for cost, IT help, investigation, and productivity loss. The financial loss, compounded with the fact that lost or stolen devices account for 25 percent of all data breaches means all businesses – regardless of size – should have a plan in place for when a device goes missing or is stolen.
Luckily for small-to-medium businesses with smaller budgets, some mobile device management (MDM) solutions can help add a layer of security to locate or lock-down devices in the event of loss or theft. AirDroid Business is one such solution.
Imagine: a senior-level employee is out working in the field. Their device contains business-sensitive information and access to edit important internal documents and software. They are getting lunch when their device slips out of their pocket, and they don't realize it's missing until they get to their car. By the time they retrace their steps, the device has already been picked up. The employee contacts an administrator to let them know the device is missing.
By using the AirDroid Business admin console, the administrator can see the device's online status, and then track the device's location remotely using the GPS function. If the device has been returned to the restaurant owner by a good Samaritan, the administrator is able to let the employee know, and they can then pick it up. If the device hasn't been turned off, the administrator can also use the remote camera feature to activate the front camera of the device and take a snapshot of the potential perpetrator for evidence.
If the device hasn't been handed in, an administrator is able to use the AirDroid Business kiosk mode to lock down the device and activate password protection. This means that if the device can be accessed further than the lock-screen, thieves won't be able to view the sensitive information contained on the device. This, however, should only be used as an interim measure to mitigate any immediate risk before an official decision is made.
If a device can't be retrieved and a business has to accept the loss, the Android Device Management tool allows registered users to lock and wipe an Android device remotely. This is a final action, as it completely restores the device to its factory settings.
Accepting the device cost in the loss or theft of a device may be frustrating for a business owner. Still, when data breaches and the loss of important files or information is at stake, it's the smartest course of action.