Last Updated on September 7, 2022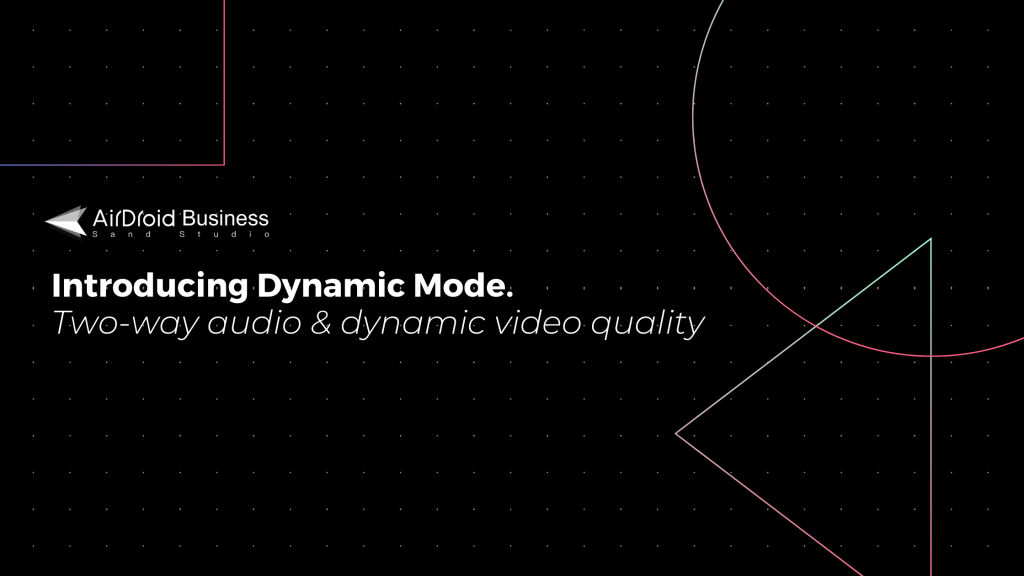 Remote IT tools like remote access, remote monitoring or remote support have been an integral part of the day-to-day operations for IT or customer-facing teams in an organization. With more and more organizations going through mobile and digital transformation, the ability to remotely access and troubleshoot devices without being on-site is hugely valuable for improving efficiency and reducing overhead costs.
But do you know there's more to making each remote session effective and efficient? Most of the remote access and support tools give you visual access, like seeing the device screen so you know where the issue might be, but there are situations where remote audio monitoring is required and can add so much more help.
What is Remote Audio Monitoring?
Remote audio monitoring or remote sound monitoring is a mechanism that lets your remotely access your devices and listen to the surrounding voices of your devices. This type of remote audio surveillance offers more advanced level of security for businesses that have multiple unattended mobile devices/tablets such as digital signage, kiosks or company-owned phones deployed outside in the field. With remote voice monitoring, companies can take 24/7 proactive precautions for their operations and boost productivity.
Dynamic Mode for Android Remote Control
AirDroid Business is an all-in-one mobile device management (MDM) solution, also provides remote sound monitoring for Android devices, which is called Dynamic Mode. With Dynamic Mode enabled while remotely accessing a device, you can now hear environmental sound & audio through the device's microphone, as well as initiating voice calls. This remote audio Android feature also offers the ability to auto-adjust video quality to give you the most fluid remote control experience when the network is unstable.
Enhance remote audio and video quality when remotely accessing a device
The two biggest challenges when remotely accessing or troubleshooting devices are only seeing the screen without sound and bad video quality. With Dynamic Mode, you can remote control the audio to retrieve more details of the client's surrounding environment. Here are some common scenarios where having remote audio and smooth video quality can help a lot:
General customer support – It can be very frustrating when you can't hear a customer or employee's feedback when trying to troubleshoot their devices. Without having direct communication, both sides could spend countless hours going back and forth and still not getting the job done (calling by phone may work, but there's also privacy concern to get the phone number from the other side). In addition, when the video quality is so bad that the tech support can't see the screen clearly, fixing the issue becomes much more difficult.
Remotely access devices for surveillance – Businesses can use the device's camera and access it remotely for surveillance purposes. When something alerting occurs, being able to see and hear what's happening means you'll have a better understanding of the situation. The result? Making more accurate and timely decisions before it's too late!
Troubleshooting digital signage and kiosk – when you need to deal with a device that shows video, a bad or unstable connection means you can't even see the videos or images well to tell if it's functioning properly. With Dynamic Mode's adaptive video quality feature, you can get smooth video quality as AirDroid Business will automatically adjust the quality dynamically when your network connection is unstable. You're also able to remotely control the volume on your Android devices when necessary.
Making your video and audio work smarter
Dynamic Mode is designed to make the most out of your visual and audio experience during every remote session, whether it's for getting more complete information for troubleshooting or making it easy for everyone to identify and solve problems. Here's what you can do with Dynamic Mode:
1. Initiate voice call during remote control. You now have the option to use voice chat during a remote control session. For IT professionals, 90% of the time is spent on trying to figure out what the issue is, especially when the customer or employee in need of help aren't tech savvy enough to accurately describe the problems. Now you can talk to your customer or employee as you're looking at the device to save countless hours and eliminate frustrations from going back and forth between asking and confirming the issues.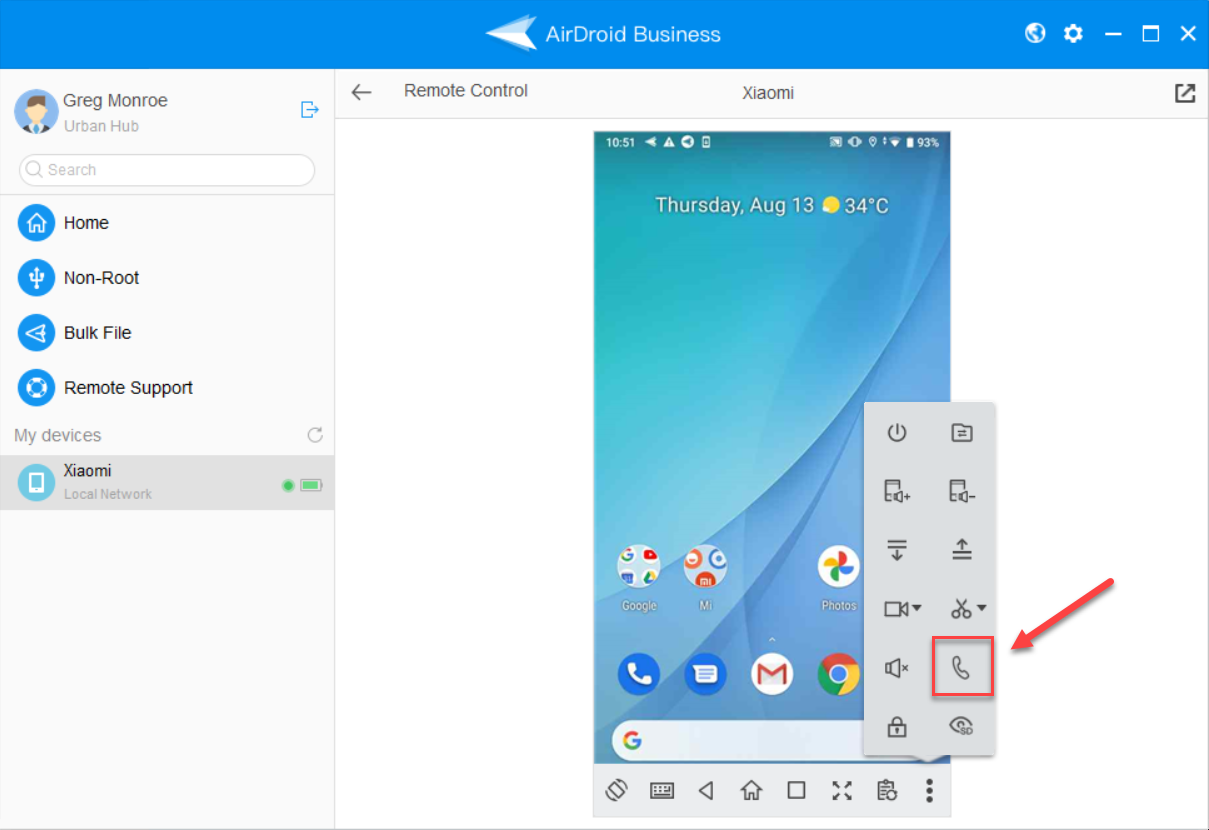 💡Tips: Click on the 3-dotted menu option to find the phone icon to initiate voice calls during your remote control session.
2. Remotely access Android microphone to hear remote environmental audio. This is a perfect match with Remote Camera, a feature that allows you to access a remote device's camera to get a visual on the environment. For security guards, law enforcement personnel or anyone who needs to relay real-time information to a remote location (HQ or control center), being able to pick up sound via the microphone provides a complete picture of what's going on.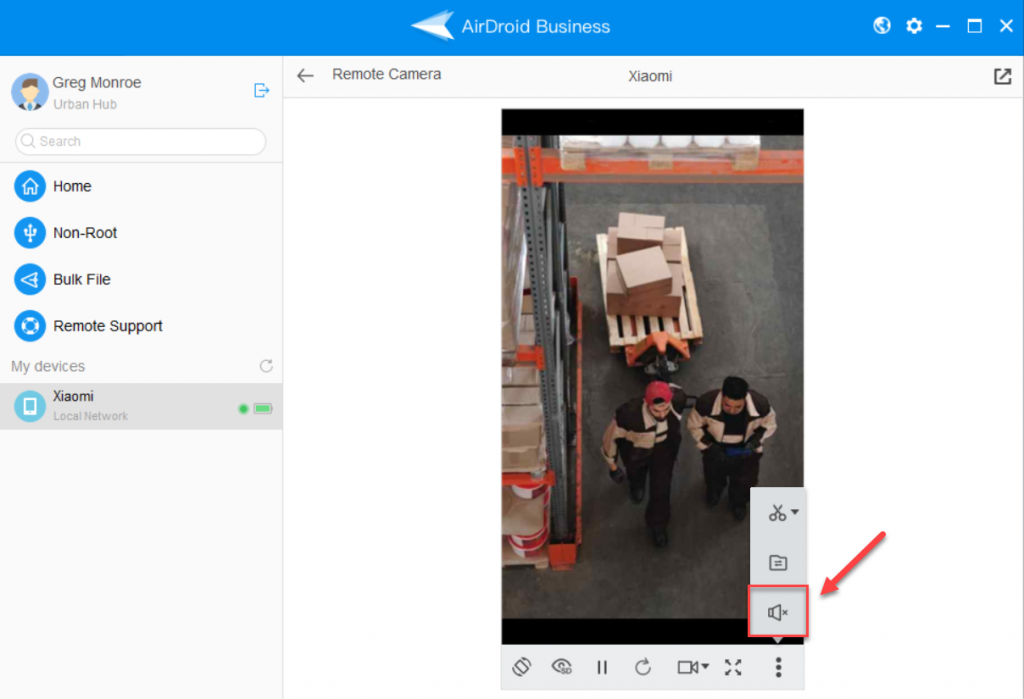 💡Tips: Click on the 3-dotted menu option to find the speaker icon to enable remote sound while you're using Remote Camera.
3. Remote control video quality can auto-adjust to give you the smoothest experience. One of the challenges for having an effective remote control session is unstable network connectivity or low bandwidth. With Dynamic Mode turned on, the AirDroid Business app can automatically adjust video/screen quality based on your network quality to reduce lags and give you the smoothest experience.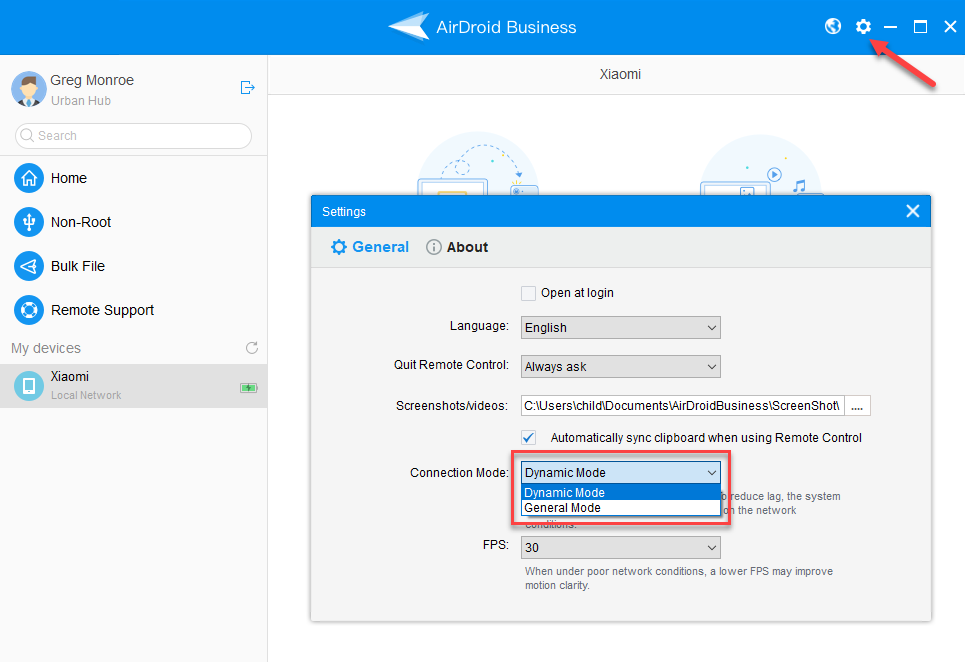 💡Tips: Navigate to Settings -> Connection Mode, where you can switch between Dynamic Mode and General Mode (without audio & adaptive video quality). You can also put a cap on the FPS to save bandwidth.
How are organizations benefiting from audio and smooth video quality to improve the experience for everyone
You will be surprised at how important having access to the device's audio is for some industries. Here's a quick look at how organizations are using Dynamic Mode and remote sound to bring a better experience for everyone altogether:
1. Elderly homes: during the pandemic, residents at nursing or elderly homes weren't able to see family members due to the lockdown. Some facilities then decided to build a "public phone booth" using Android tablets so that the residents could use video conferencing apps to see and talk to family members. Since the residents can't or don't know how to operate the app, they can simply talk into the device and the service team at the home can help make the calls, even from a remote office location.
2. Software development companies: having audio feedback can be really helpful for software companies that need to run tests during app development. Sometimes the testing device might be at a remote location, so when the developer is using remote control to make adjustments while hearing audio feedback from the person at the remote location could make the testing process a lot easier and efficient.
3. Security companies: when security guards run into an emergency, the mission control personnel can remotely access the guard's device, using the device camera to get a live feed of the situation. Now with Dynamic Mode, surrounding sounds can be picked up by the device's microphone, along with video feed, to give mission control the most complete information they need to make accurate and timely decisions
Getting Started with Dynamic Mode
Step 1:For existing users, update your AirDroid Business Daemon app and your desktop client
AirDroid Business Daemon v1.0.9.2 (installed on your remote devices)
AirDroid Business Desktop Client v1.1.2.0 for Mac and Windows (installed on your computer for remote access)
Step 2:Go to AirDroid Business Daemon and enable access to the microphone, which gives you permission to hear the remote device's surrounding sounds.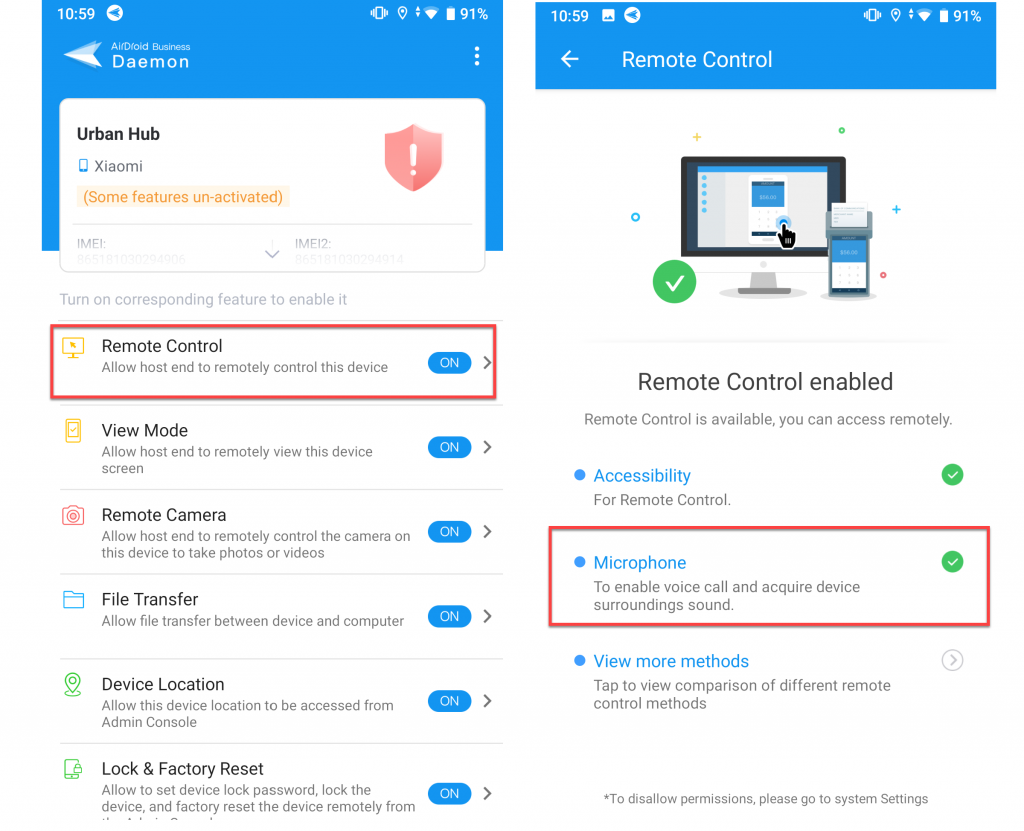 💡Tips: Open AirDroid Business Daemon > under Remote Control > enable Microphone (you can always disable it).