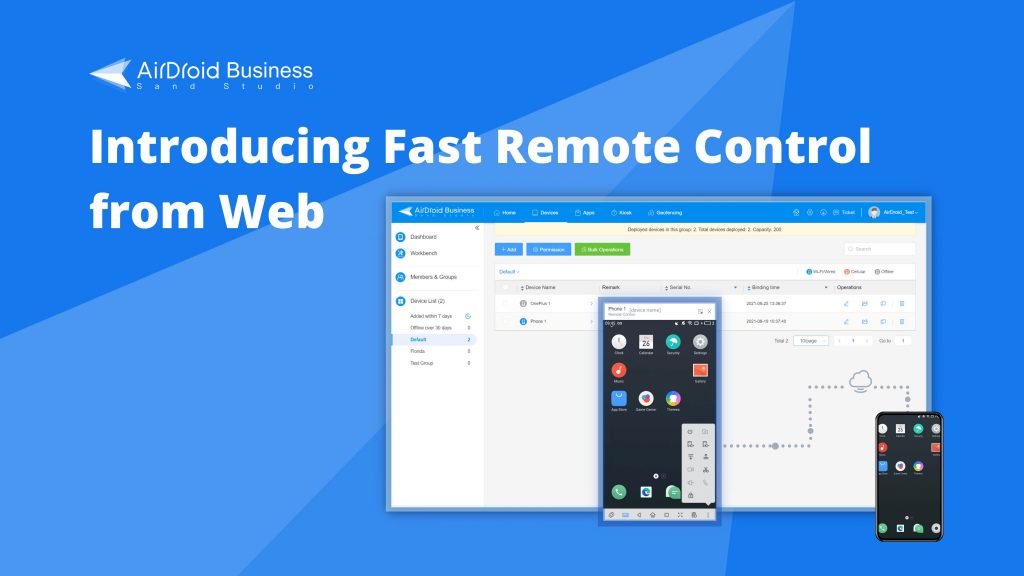 1. What is Remote control in AirDroid Business
• All-in-one remote control & access suite for business users.
• Great and effective for remote troubleshooting and maintenance.
• Supports non-root devices to provide convenience and security at the same time.
2. How does Web Remote Control help you?
Quick and easy – say you're monitoring the devices and see something that needs fixing. You can quickly launch remote control and fix the issue right away, without needing to go to your desktop client (or downloading one if you don't have it on your computer)
Effortsless for a quick session – if you don't require features like file transfer, screen recording, or voice call, then the web version can be an effective tool when you need to quickly check or perform something simple.
Give partners or staff the remote ability without requiring lengthy training – an IT manager will have the desktop version installed whenever he or she needs to use it. However, in cases where a partner, client, or a staff requires remote control – and it's often simple tasks – sending them instructions on where to download and how to install the desktop client can be tedious and time-consuming. The web version requires only an account to log in and you can enable remote control right away.
3. Remote Control the web version v.s. the desktop version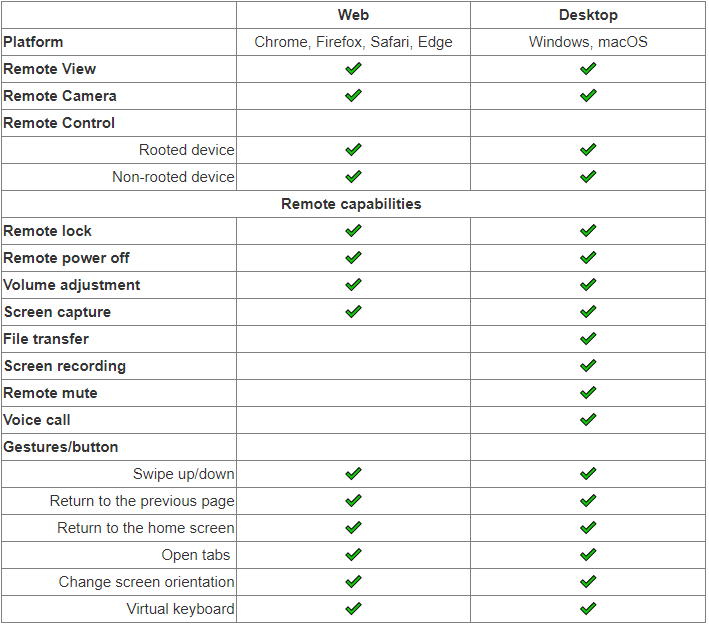 System requirements: latest browser installed for Chrome, Firefox, Safari, or Edge (Chromium).
4. How do I enable Web Remote Control?
Log in to the AirDroid Business Admin Console
Go to Device List on the left panel
Click the Remote Control icon

a) Choosing the remote option you want to use
• Remote Camera – take control of a remote device's camera
• Remote View – connect to a remote device and view the screen (no control capability)
• Remote Control – gain access and directly control a remote device
💡 Note: Remote Control for Web in AirDroid Business is currently in Beta. For a full remote control experience please download the desktop client.

b) Performing Remote Control
• Some remote capabilities are not available for the Web version, including file transfer, screen recording, voice call, and remote mute.
• Features that are not available will be greyed out.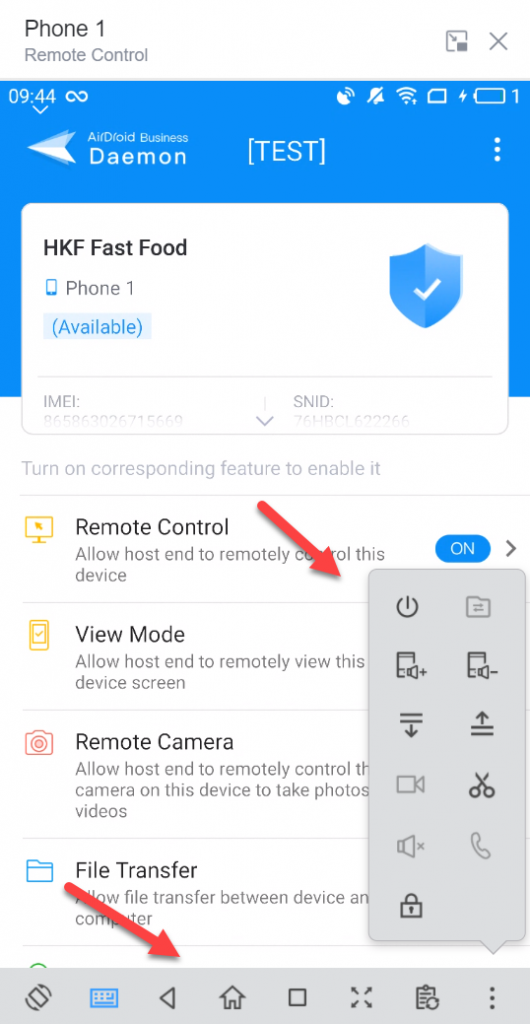 5. Explore the desktop client for the full experience
The Desktop Client for Remote Control provides the full experience, offering additional features like:
• Bulk file transfer
• Voice calling
• Screen recording
• Remote mute
Here's how to download and install the desktop client:
1. Go to airdroid.com/download
2. Go to the Business tab
3. Choose the version for your computer – Windows or macOS
4. Install the login with your AirDroid Business account