Last Updated on November 12, 2022
Using Automated Workflows to Increase MDM Productivity
Workflow management is the activity of planning, performing, and optimizing a sequence of steps that are designed to complete a certain task. The goal of workflow management is to achieve greater operational efficiency through constantly monitoring and improving the workflows.
Workflow management is increasingly vital to business success. As the use of mobile devices has become more prevalent in many industries, including logistics and transportation, hospitality, and retail, companies with better workflow management tools and methods are more likely to reduce operational costs and gain a competitive edge against competitors.
The demand for workflow management tools is growing strong. According to the Workflow Management System Market Size Report by Grand View Research, the worldwide workflow management system market is predicted to grow at a compound annual growth rate of 30.6% between 2021 and 2028. As businesses are slashing costs in preparation for an economic downturn, the need for workflow automation or management tools might further increase.
A workflow can be optimized by automating repetitive steps or eliminating steps that are no longer necessary for a given task. Whether to reduce or eliminate steps in a workflow depends on the needs of individual organizations. In this article, we will address workflow automation as the idea and principles of workflow automation are universal.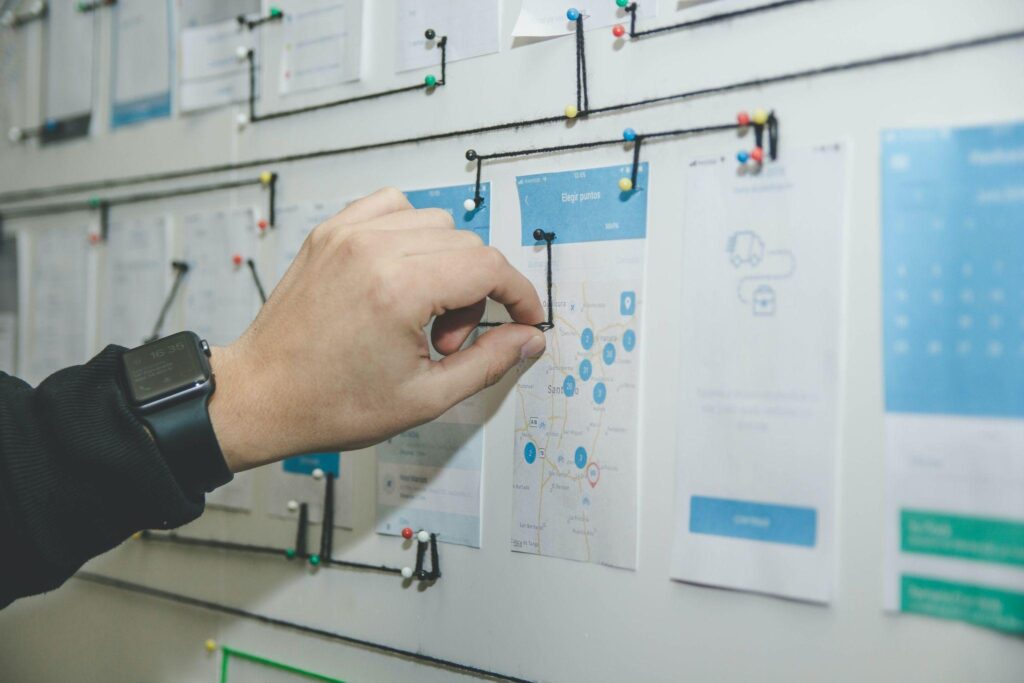 What Is Workflow Automation
Workflow automation is the practice or process through which an organization automates its workflows to increase efficiency. It is especially important for mobile device management (MDM) since many MDM tasks are repetitive or cyclical. By automating and streamlining workflows, IT teams could focus on tasks that demand customized solutions.
Traditionally, much of the MDM workflow automation requires scripts written by IT professionals. However, modern MDM tools allow many workflows to be automated without human programming, and some tasks can be automatically performed as soon as the devices are enrolled. These tasks include but are not limited to the following.
Device Inactivity Alerting: Some MDM tools automatically detect devices that have been inactive for a long time and notify the administrators for inspection.
Automated Device Enrollment and Configuration: By creating a device provisioning template, configurations, such as device grouping and device applications, can be automatically applied or installed to the devices once they are registered.

The Benefits of Adopting Workflow Management
There are multiple benefits of using workflow management tools.
Eliminate Repetitive or Time-consuming Tasks
Applying automated workflows to device management or regular device inspection can save up a lot of time for IT professionals. For example, an engineer would no longer need to turn on or turn off mobile devices manually after scheduling the activation time on his/her MDM tool.
Standardize Operational Procedures
Setting up and managing workflows helps organizations create more standardized business procedures. With a great deal of information regarding their mobile devices, such as network connectivity and battery temperature, it is easier for organizations to create standardized procedures for device management.
Enhance Operational Efficiency
Workflow management or workflow automation tools can boost operational efficiency and reduce the waste of resources. For example, a company could always have devices of its choosing on the latest version when the automated software update is part of a workflow for specified groups of devices.
Reduce Device Downtime and Incident Response Time
With multiple alerts and device status reports, troubleshooting becomes easier and less time-consuming given extra pieces of information. It reduces device downtime and maintenance time, which are critical to an IT team's success. Check out this article for more alerts you can set up with MDM.
Increase Customer Satisfaction
By increasing efficiency and reducing response time, businesses with effective use of workflows are more likely to have happy and loyal customers. Imagine you run into a problem with a self-checkout kiosk at a restaurant. If the IT professional can fix the problem within minutes, the restaurant is less likely to leave you a bad impression than a restaurant that keeps you waiting for half an hour to fix the problem.
Ensure Policy Compliance and Device Security
Many MDM tools allow admins to install applications remotely on mobile devices without user intervention. The feature, if integrated into workflows, ensures each and every device follows the same policies. Allowing admins to install applications remotely also brings greater convenience for employees and/or customers.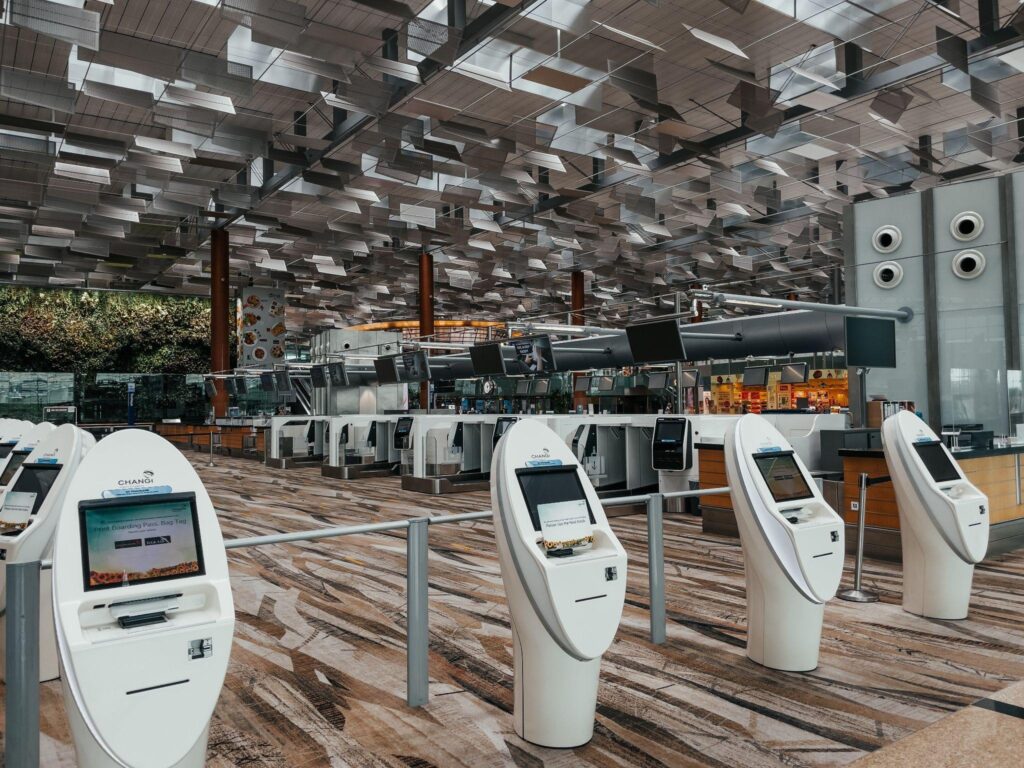 MDM Workflow Case Studies
Now, let us take a look at how businesses could simplify MDM processes with workflow management. We examine two real-world cases in this section.
The first case is a Chinese company specializing in smart library solutions. Based in Guangdong, the company is a leader in the smart library segment and has served more than 5,000 libraries in China. It provides a wide array of library management software and devices, including book kiosks (mini-libraries,) librarian workstations, and smart bookshelves.
Before using the AirDroid MDM tool, the IT team at the company faces many challenges with its IT troubleshooting process. For example, an engineer might find out the device configurations were set up incorrectly, making it difficult to examine the devices reported to be problematic. Most library visitors, however, did not know how to work through such IT problems. These issues often required on-site checks, which cost the IT team much time and energy.
With the MDM tool, the engineers are able to run a check-up on the devices in question remotely to get a better understanding of the device status. This step makes it easier for the engineers to identify problems and formulate hypotheses for the probable cause(s) and saves them tons of guesswork. The use of the MDM tool facilitates the creation of a more automated and streamlined workflow.
The second case is a workspace technology provider in the UK. The company offers comprehensive workspace solutions including managed print services, digital display systems, and workspace control applications. Many of its clients are middle to large-size companies in a wide range of sectors, including financial services, education, retail, and healthcare, just to name a few.
The company manages Android digital media players on a global scale. With the AirDroid MDM tool, the company is able to manage a large set of players remotely on a single platform. Many of its workflows, such as application updates and troubleshooting, could be performed from the office with greater efficiency. The MDM tool not only saves traveling time and costs for IT professionals but also reduces support time for customers.
As shown in the two cases, the use of MDM software improves operational efficiency and the quality of customer support by helping enterprises to simplify their IT workflows, and MDM workflow management is especially critical for businesses in large countries or with a global clientele.

What to Know When Building Workflow for MDM?
When creating your MDM workflows, be sure to take note of the following:
Check Device Compatibility and System Requirements
Are all of your mobile devices compatible with the MDM software? If the tool you have in mind does not support all of the mobile devices for your business, then it is not an option. For the MDM software to be effectively working on your mobile devices, make sure they meet the system requirements recommended by the MDM provider.
Check The Maximum Number of Members For An Enterprise Account
Does the maximum number of users meet your requirement? The answer to this question is important for building effective MDM workflows. Make sure you have an idea about how many user accounts are for each type of role. This would help you have all the personnel needed to build fully functioning workflows within the organization.
Know What You Want From an MDM Software
Before purchasing an MDM tool, it is better to know how many features would really give a boost to the productivity of your business. Ask members of your IT team and other stakeholders in the organization for input will help you make a better decision. If you want to have a more thorough experience of AirDroid Business, sign up for a free trial! You can check this article to see more workflow management tips.
READ MORE: 7 Workflow Management Tips to Stay Productive
To conclude, workflow management is more important than ever as an increasing number of businesses are becoming partially or fully remote, and customers for tech companies are more geographically diverse. To make the most of the resources, it is wise for business owners and IT leads to craft more efficient workflows to get ahead of the competition.