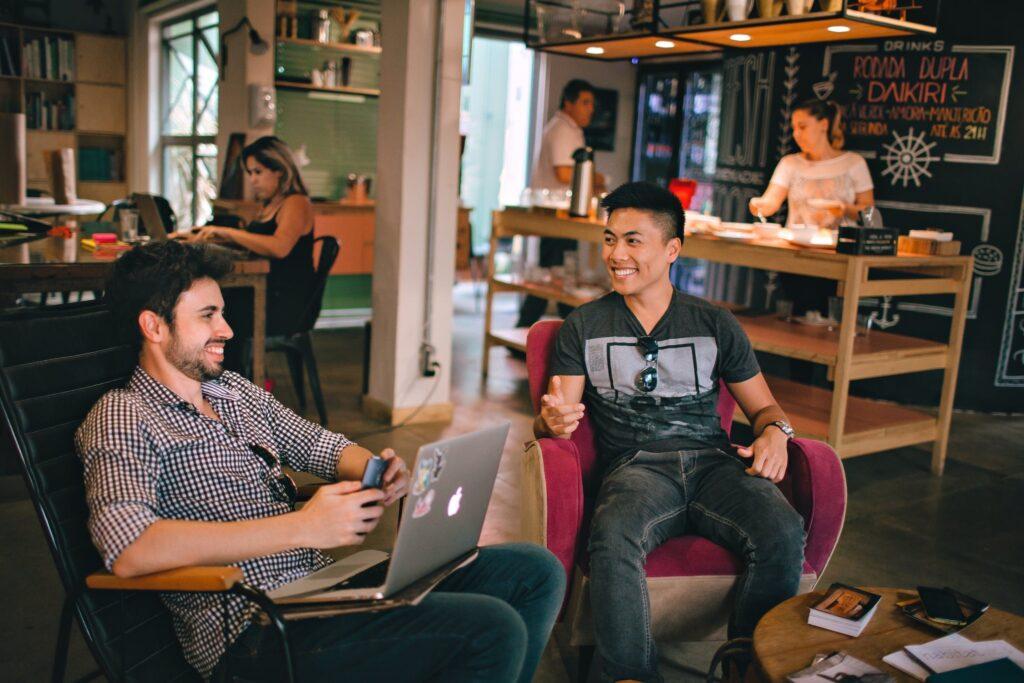 Now that the world is reopening again from the pandemic, many employees are reluctant to go back to the office, preferring the convenience of work-from-home. To retain these employees, many organizations are adopting a compromise: hybrid work. In this setup, employees go to the office a few days a week, then report virtually from home for the rest.
But hybrid work is not the only compromise between office work and work-from-home. Instead of thinking of work as a blend of office days and work-from-home days, another model tries to reimagine where we should work altogether. This model, known as near-from-home, has employees going to a site much closer to their home, such as a coworking space, for most of their regular work hours.
Near-from-home is appealing because it combines the benefits of both office work and work-from-home. Like an office site, a near-from-home site like a coworking space would have enterprise-grade internet, meeting rooms, and other business necessities. Like work-from-home, a near-from-home site is convenient, as it will require a much shorter commute than one to a headquarters or main office, but it also frees workers from the distraction associated with familiar surroundings at home.
While near-from-home has many benefits as a new way of working, it also presents new challenges.
Near-from-home lacks IT support.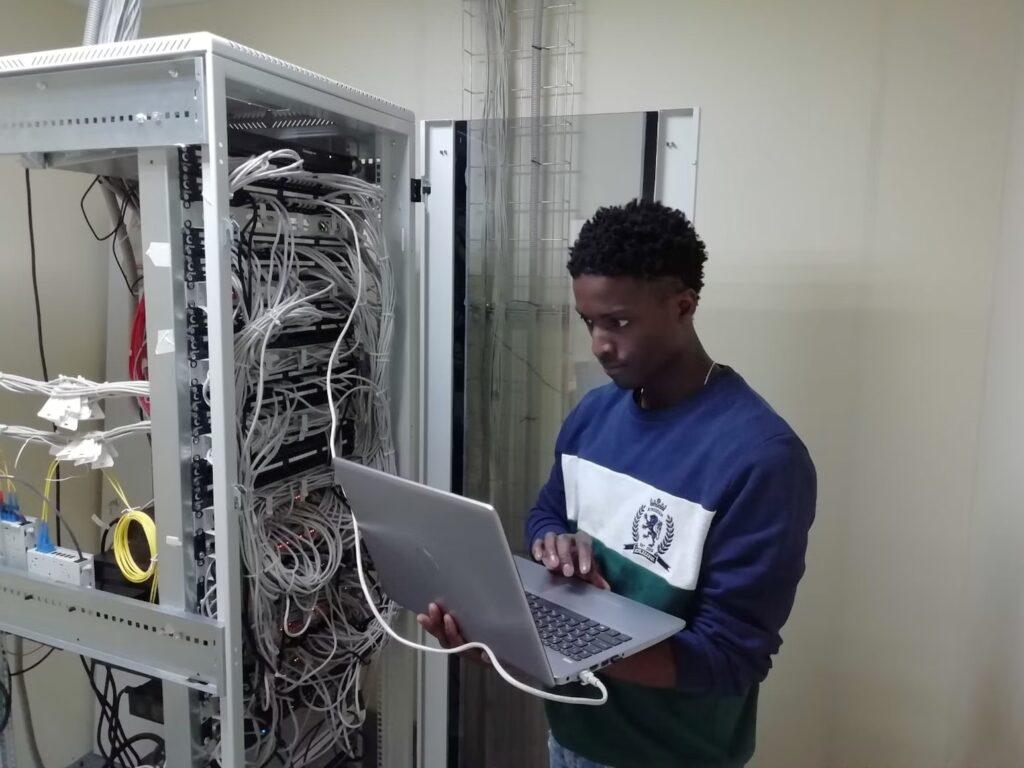 Because these workers connect to the internet via the near-from-home or satellite office, they can consult with site operators if there are any connectivity issues. For all other IT problems, however, they are on their own, just like in a work-from-home arrangement. Since there is no on-site IT support, they cannot just walk over to a help desk and troubleshoot their device. Their device will continue to experience problems, affecting their individual productivity, and in turn, business continuity.
Sure, the worker could bring in their device to the main office whenever there is trouble, but that defeats the purpose of working near-from-home. This solution is not only inefficient, but stressful: Now every time there is a technical issue, the employee has to suddenly commute to the office. IT support needs to evolve to help near-from-home workers where they are.
Near-from-home lacks monitoring.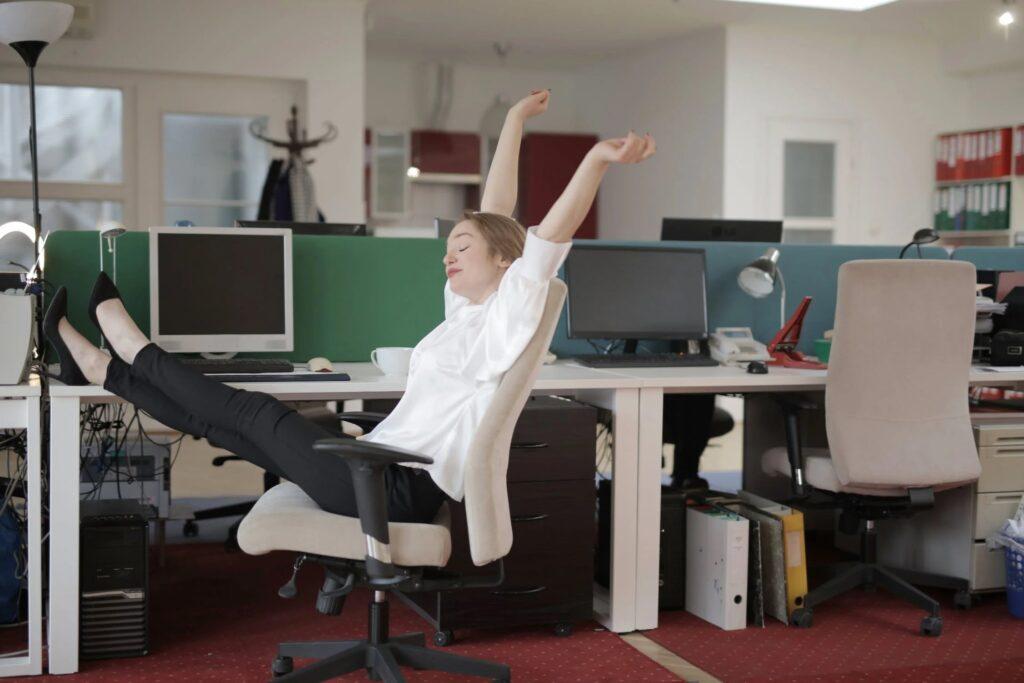 With near-from-home, the workforce is highly decentralized. Some satellite offices may even have only a handful of employees. In this kind of environment, it is easy for the near-from-home office to develop a vastly different culture from the overall company. These employees may even adopt an us-versus-them mentality, viewing corporate as a far-off overseer. As a result, their culture may be a lax one, with people doing the bare minimum to get by.
Some sites may have just one employee. In this case, it is easy for the employee to feel isolated. Others may take advantage of the situation by not dedicating themselves fully to the job. They may shirk their duties, or seek out other work, which accounts for the disturbing rise in over-employment.
Unfortunately, it is difficult for organizations to learn of these issues. Because workers use the site's internet, the organization cannot use internet monitoring software. There needs to be an effective means of monitoring employees at the device level.
Near-from-home lacks company culture.
An organization's culture is communicated in large part through visuals, a fact that can be seen in any office. In the lobby, an employee may be greeted with digital signage displaying the company logo and an audio-visual presentation. In other points of interest in the office, there may be smart TVs streaming slideshows of company activities or even key metrics.
A near-from-home office will lack all of these visual flourishes because the space as a whole is designed by the site operator. While this may seem like small touches, they make a big impact on employees. When an employee is immersed in this kind of physical environment, they are more likely to align with the organization's goals. The space that people work in gives them cues and nudges on how to best act.
On the other hand, without the signs that reflect who employees work for, what the organization does, and how they are succeeding, it is easier for them to go off-the-rails. They will be more prone to slack off or work on non-company business. As part of its near-from-home strategy, an organization should consider not only individual devices, but the overall environment.
An MDM for near-from-home
Most people associate an MDM with remote or hybrid working, but this solution is also ideal for near-from-home working. AirDroid Business, for example, is an MDM that can work for any device powered by Android. This includes company-issued devices needed in near-from-home, such as phones and tablets, as well as devices that can stage these offices, such as signages and smart TVs.

IT teams can automatically monitor near-from-home employees.
The issue potentially more damaging than problematic devices is problematic employees. The relative isolation of near-from-home makes it easy for employees to shirk duties, seek over-employment, or engage in other non-work activities, all of which would be hard to gauge from afar.
An MDM like AirDroid Business gives organizations an unprecedented level of insight into their near-from-home teams. By highlighting red flags, the organization could then stage appropriate interventions, such as a one-on-one with a supervisor or a performance improvement plan administered in coordination with HR.
The red flags vary and each suggests a different potential problem. A lack of device usage could indicate that the near-from-home employee is spending the bulk of his time on non-work activities, such as chatting with coworkers. Extreme overuse of a device, on the other hand, could indicate the person is using bandwidth-intensive sites, such as streaming platforms, or even using the company-issued device to freelance or work for other organizations.
What is particularly useful about this monitoring suite is that it does not need to occur in real-time, like security guards watching feeds from CCTV cameras. The organization can instead set up workflows that will trigger an automatic alert should a particular condition be met. For overused devices, for example, the IT team can set up a notification that informs them if a device exceeds 1000 MB in data per month.
With the automated workflows of an MDM, organizations have a better working relationship with their near-from-home employees: Rather than simply trying to track them, this feature helps them stay on-track.
Organizations can visually brand near-from-home locations.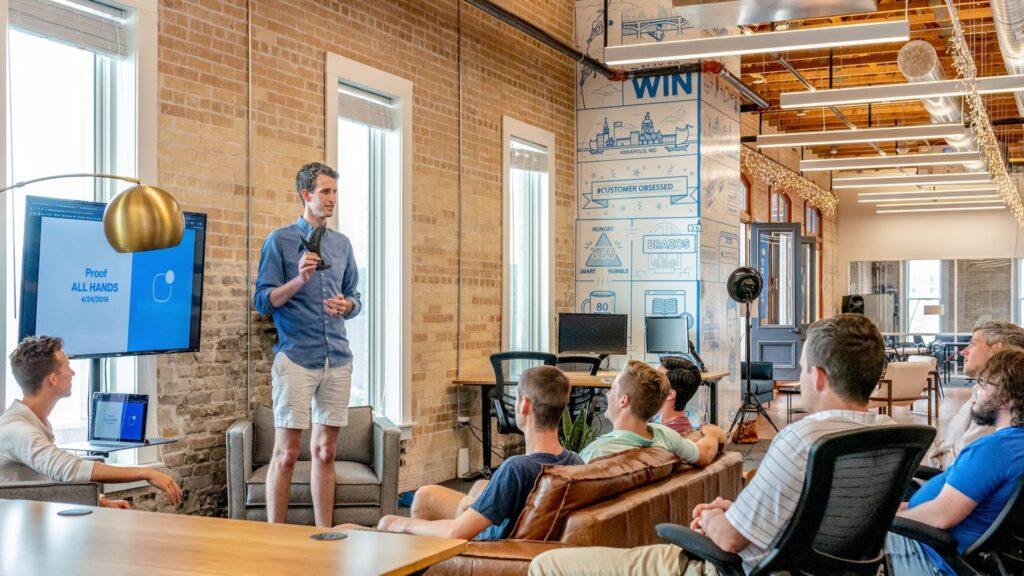 Near-from-home offices are not usually owned by the brand, but by an operator. The organization then leases space, such as a room, from the landlord.
Because of this setup, the office as a whole will be designed and decorated according to the creative direction of the office operator. But while the common spaces and hallways may follow the operator's design, this should not stop businesses from branding their private space. An MDM would be very helpful in this regard: AirDroid Business, for instance, works for smart TVs, digital signages, and other custom displays an organization may want to mount in these satellite offices.
By placing these devices in their offices, organizations can give them a universal look and feel. All smart TVs could stream an introductory video about the brand, while all digital signages could project the company logo and other assets. In this way, near-from-home workers would not feel like they are working in a random office, but an actual location provided by their company.
While these digital displays may be important for branding, their greatest impact will be on the workers themselves. By getting a live feed from these displays – an IT team can change the content at any point – the office environment can serve as a visual aid in aligning the employees with the organization. In short, context can shape culture. 
IT teams can provide remote support to near-from-home employees.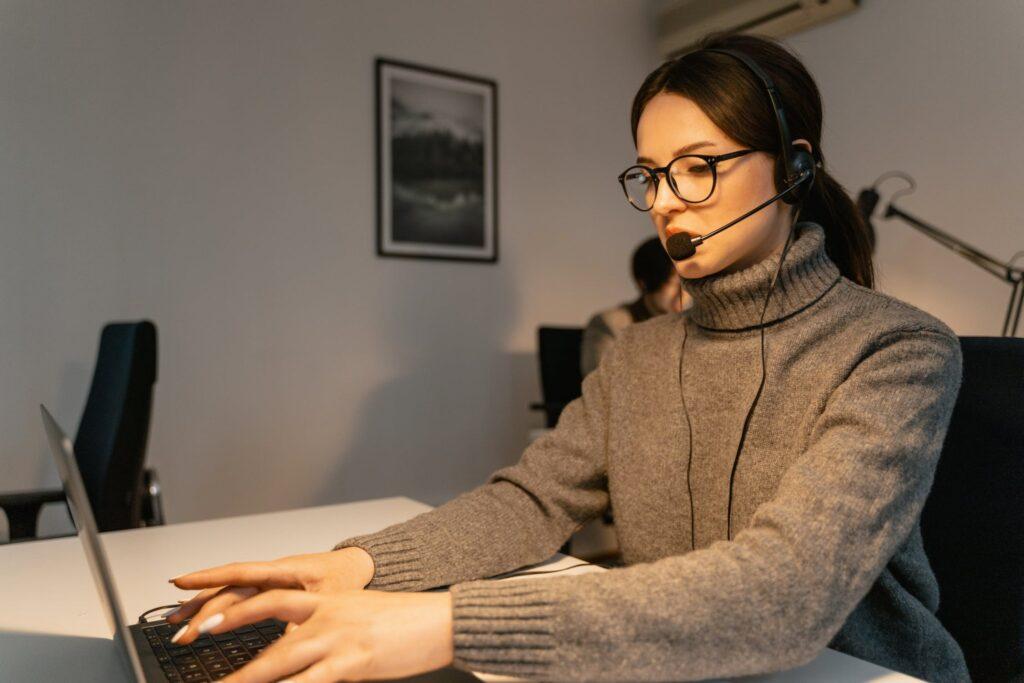 Apart from AirDroid Business, you can also tap on the company's remote support software for business to meet the unique demands of near-from-home work. With this software, IT teams no longer have to cling to the office-only support that would be impractical for near-from-home workers. Instead, they can evolve to also offer fully remote support with no drop-off in service quality. In this way, they can effectively serve their near-from-home colleagues who are having issues with their company-issued devices.
Through voice chat, IT teams can coach the colleague toward a fix. As verbal commands may be difficult to follow for a non-technical person, the support person can even place visual markers on a device. These will be viewable through augmented reality, so the colleague knows what the IT professional is referring to. The IT professional, for instance, may place a marker on a particular slot on a smartphone, so he knows where to place the SIM card.
Even with voice chat and augmented reality, the worker may not be able to solve more serious issues through following commands alone. In this case, the IT professional can assume access of the device through remote control, so that he can more efficiently fix the problem. On top of these service features, AirDroid also has powerful analytics, so that organizations can track how effectively remote support is being provided to near-from-home workers.
Starting near-from-home work
Near-from-home work is an attractive option for organizations, combining some of the convenience of work-from-home with the enterprise features of a conventional office. But this way of working also presents several challenges.
The lack of IT support at a near-from home office can be solved through AirDroid's Remote Support for Business, which can provide voice- and AR-enabled remote support and even remote control for more serious issues. The lack of oversight on the near-from-home workforce can be mitigated through an MDM, which can be set up with different workflows to automatically monitor potential issues, so the company can stage appropriate interventions. Finally, the lack of company branding can also be addressed by an MDM, which can display content across smart TVs, digital signages, and other devices placed across the organization's near-from-home sites.
An MDM, in short, is the ideal platform for facilitating near-from-home configurations, enabling both employees and organizations to work with greater transparency, efficiency, and most of all, self-sufficiency.