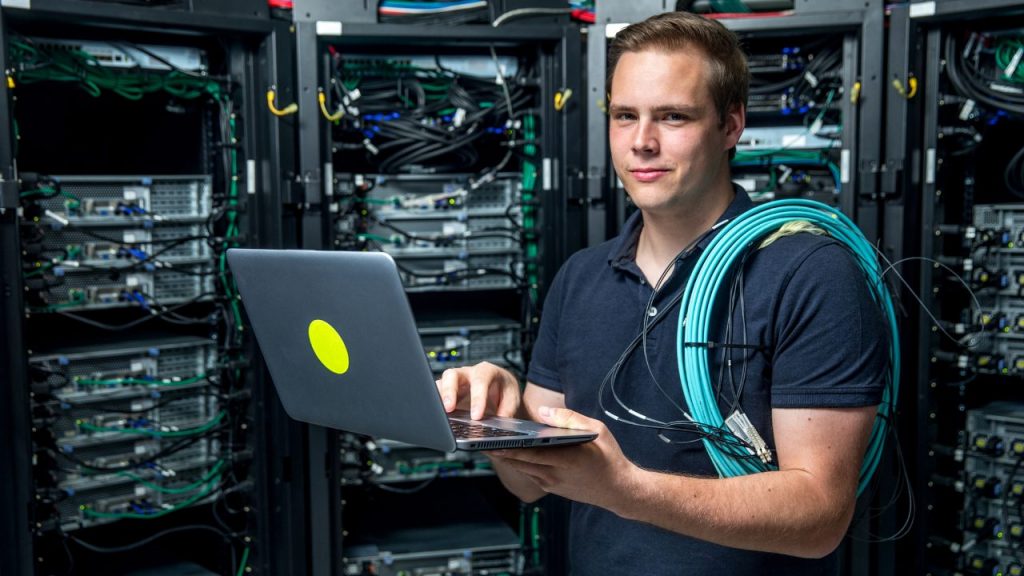 As companies grow, their need for IT-related tasks increases. Whether the company wants to offer a new service to customers, better understand their data, or streamline in-house communication, they are presented with two options: having an in-house IT expert or outsourcing their IT support to managed service providers (MSPs). The pros and cons of each of the approaches depend on many factors. 
With startup companies, it is clear that a lot of work is done by only a handful of people. Some of them are particularly tech-savvy and may install new software or address some minor equipment issues. However, as the company grows, so do the company's needs for more equipment, more software, and better IT support. You may be good at handling several tasks, but a one-man-does-it-all approach is doomed for failure. 
You may be good at handling several tasks, but a one-man-does-it-all approach is doomed for failure. #outsourcing
Sooner or later, you will need to implement some IT solutions requiring constant IT support. After all, if your customer support depends on IT equipment and solutions, any downtime of your servers may result in a loss of revenue. At this point, many startups and large corporations implementing digital transformation decide to go for it and request IT support services. Make sure to understand there are various ways to choose the best remote IT Support software. Some factors influence whether these services will be in-house or outsourced. 
Cost-Effectiveness
The Cost-Effectiveness of IT Support is the first factor to take into consideration. It is also the factor that makes startups and small-scale companies postpone employing permanent, in-house IT support for a long time. With an IT support team that works for you, you have to count on continual payments: for their salary, benefits, and any other taxes that may be imposed on your employee's gross income.
The advantage here is that this expenditure is fixed and will likely stay that way for a long time to come. If an additional salary works in your company's budget, you are probably better off employing your IT support team.
However, with an outsourced team, you may find yourself in a different position. As a startup or a small-scale company, you may want to consider this option first. Sure, various agencies that you could outsource your IT support to may charge more per task than what you would pay to a permanent employee, but these costs will be seasonal in nature and overall low compared to an IT guy's annual salary.
Furthermore, you will be paying per task, regardless of how many people may or may not be included in the project. Any complications that may arise will be handled by people whose profession enables them to deal with issues promptly. Outsourced IT support may not be a great solution for large-scale businesses with extensive IT needs or a lot of equipment to be handled.
The Addressee of the IT Support: Support for Staff or Clients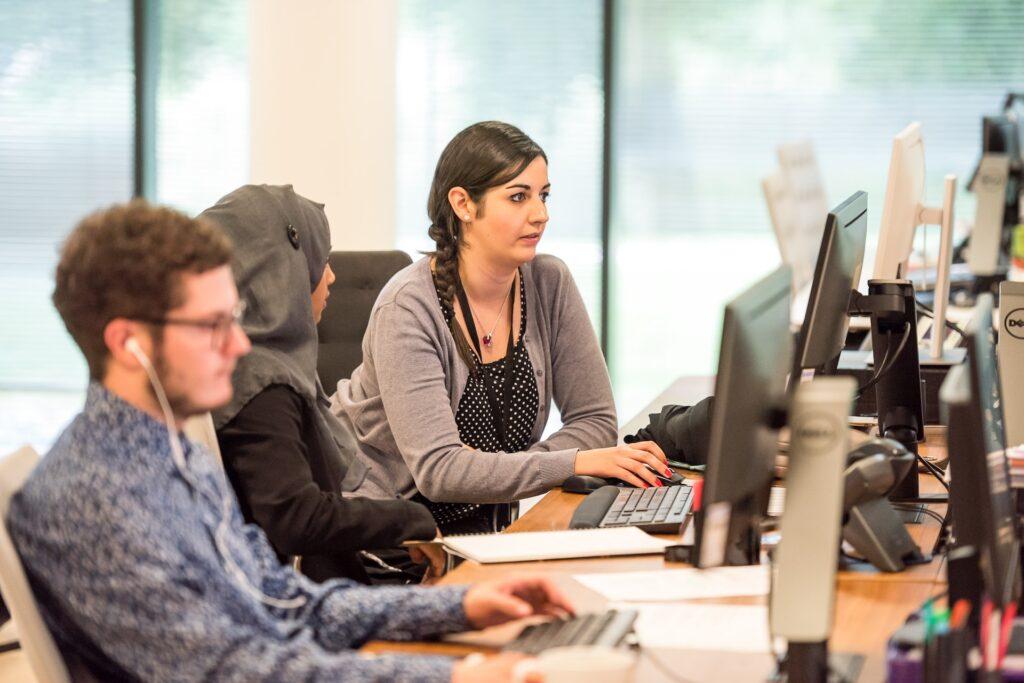 Depending on the nature of your company and the services you provide, you may consider the type of IT support you require. If your needs are such that the presence of an on-board IT support team is always needed, especially if they should provide your clients with IT support, hiring a team and training them into the peculiarities of your business may be the best solution. 
However, suppose you occasionally need IT support to work on the site and set up equipment, new login credentials or update the operating system. In that case, you may want to hire an outsourced team. This will result in occasional visits by this team because a large portion of IT work can be done remotely for as long as there is an online connection.
You may even need a smaller space, for an outsourced team does not need an office in your building. Alternatively, if tech issues can be easily resolved through unattended remote access and remote control, you can fully utilize MDM software or similar tools to further allocate IT support resources for your business. 
Furthermore, whether you should opt in for an in-house or outsourced IT support team depends on the nature of your business. Suppose you handle electronic equipment (e.g. provide Internet service to your clients) or are in manufacturing (where you need IT support to be there constantly in the case of equipment malfunction). In that case, it just makes sense to commit to employing IT support yourself.
If, on the other hand, you offer services that do not require constant IT support (e.g. consultation services over the phone, Skype, Zoom; teaching languages online but have no servers to be maintained; provide message and similar services where your computer downtime does not impact you heavily) then you are better off paying for IT support to be provided by a managed service provider company. After all, a system update or a small issue with the equipment are better off settled by an expert agency than a full-time employee. 
The Difficulty of the Tasks
Another issue to consider is the difficulty of the tasks and your IT expectations. You may want to believe that an easy task or series of such tasks are best left to a single IT expert, who should be working for you. However, an agency can deal with a wide variety of functions and may be able to suit your needs better. The exception here is large companies with very complex tasks, where an entire team of IT experts can save a company a lot of money.
So a startup is still better off hiring an agency to do the work for them. If the job to be done is repetitive, the startup may consider hiring an IT expert. Later on, as the problems become more complex than simply higher in volume, an agency may come into play again.
Finally, a large corporation should include a full team of IT staff who will solve a large volume of complex issues. The importance of outsourcing IT Support services for businesses is becoming more evident. It is a great way to increase productivity and spend more time working and less time looking at charts or fixing IT issues. 
When the IT Support is Needed
Depending on the job you are into, you may want to consider hiring a full-time, in-house IT support team. This holds for any company that may need IT support 24/7, during nights, and on the weekends. If this is the case with you, as it is with many online-based startups today, make sure to have an IT guy always on the company's premises. In this niche, any minute of server or equipment downtime means losses in revenue. It's also recommended to adopt a more proactive approach such as using remote monitoring when it comes to remote IT support and troubleshooting.  
On the other hand, if you only need the IT support to be available only once the problem arises, you may want to go for an agency. A healthcare facility, for example, may deploy Android kiosks at the reception and allow visitors to interact with the machine to complete tasks such as making an appointment or pay their medical bills.
When the kiosk malfunctions, IT support can perform quick fixes remotely using remote view and maximize device uptime. If your business is tied to work hours and not available 24/7, consider outsourcing as much of your IT needs as you can.
Varying Needs for IT Support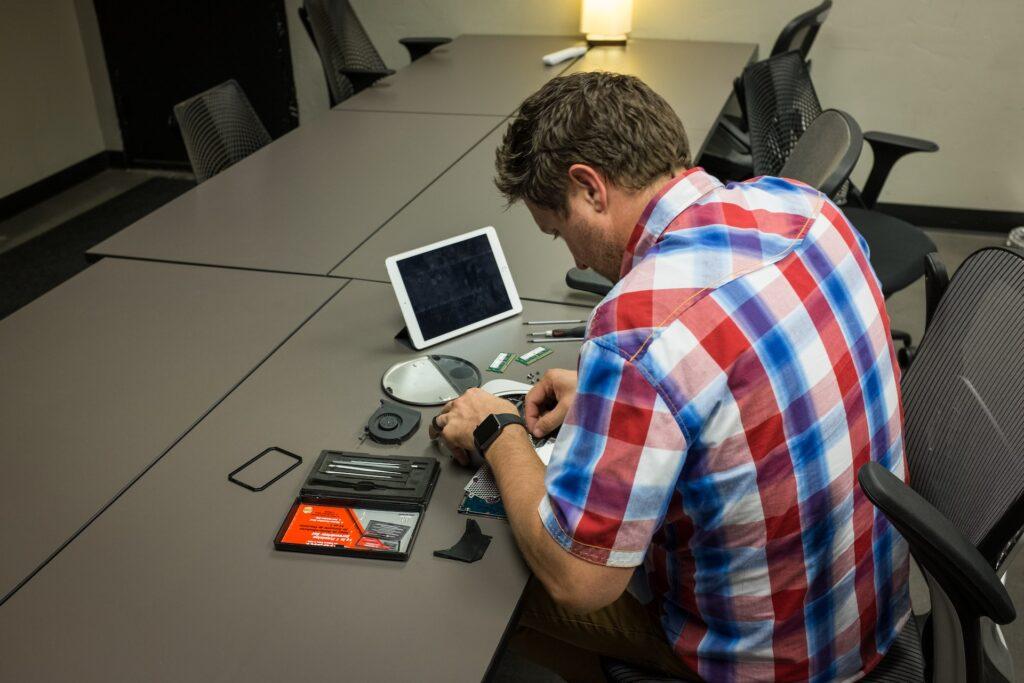 In running a business, you may have noticed that all IT problems seem big and expensive. The majority of those turn out to be solved by a tweak in settings or even a faulty cable that got replaced. The needs are varying and different every time. Considering this, it is easy to say that a single IT guy may not always be able to solve all of your issues. Sometimes an agency with a team of IT experts from different fields of IT technologies will always be better able to address your problem. Not only that, but they can decide on what kind of approach to have in solving your issues and therefore provide a better and faster solution.
This is a known problem in the blogging business. Many bloggers now turn to assignment writing services to better advise on whom to hire to take care of their writing needs and delegate some of the tasks. This way of handling a part of your business frees time that you can spend building a long-lasting company, rather than simply dealing with IT issues that you may or may not be an expert in. 
If you have in-house IT Support staff, you know that they come with various hidden costs that you may not have thought of before. Every employee needs office space from which to work, and every square foot costs. Sometimes more dearly than you would expect, depending on your location.
Furthermore, every employee needs equipment, a computer, and many other gadgets that make their work easier and their time spent in the office more productive. One more cost that companies do not count on is all the licenses for the apps and software that your employed IT staff will be using daily.
If you want them to stay on top of their field, you will also need to pay for their training, online and face-to-face courses, as well as constant improvement to their computers and their work environment.
Pros and Cons of In-House vs. Outsourced IT Support
In-House Pros
Predictable Costs. A constant salary is a great thing to have, especially because your company's liquidity is not endangered periodically. 
Constant Availability. For as long as the IT team is around, you do not need to worry about ongoing issues and minor tweaks that need to be fixed. No waiting for email replies, no angry customers complaining because the website is down. An in-house team may need some more time to resolve these issues, but they have an early start. 
In-depth knowledge about your company and your specific IT needs. Years spent in the same company means years of experience on your computers, servers, and the entire system. However, standardized IT solutions are still customized to every company and their specific needs. 
Ability to specialize this team further. By having an in-house team of dedicated IT experts, you can make sure that they stay on top of their field by providing them with proper training and certification. This way, you can also aim for their growth and shape them into experts in a particular area you may need. 
In-House Cons
Unexpected Costs. Sudden repairs and malfunctioning software, software that needs to be renewed at a higher cost, imposed extra costs by software providers on account of your own company's growth, and many more can be expected.
Expertise and Experience degrade over time. Unless you invest and invest heavily in your employees, you will be left with experts within your company but have lost their sharpness and IT intuition regarding novel solutions and a more efficient approach to solving the problems. 
Limitations due to the size of the team. A well-trained, experienced team is still not a good substitute for a large and well-trained team of professional IT experts. Sudden maintenance issues appear, and a small team of permanent employees may or may not handle the situation on time.
Holidays, sick days and days off. On top of the salary and benefits, holidays, days out, sick leave days, maternity/paternity leave, weekends, etc., are the days when you will be left with no IT expert and hoping that everything goes well. 
No innovation. Being in one company for a long time can dull the senses in the sense of innovation and respond to novel problems the best possible way. 
Outsourced Pros
Expensive in the short term, but cost-effective. Outsourced IT may sound costly, but long-term speaking, there are no additional payroll and benefits to be paid. You get a pricy, but a good and a proven solution for your money. 
Team, rather than an individual approach. A team can always solve a problem faster. A team should ideally be built of several people, all of which should specialize in different but related fields. This kind of approach yields the best results. 
More time and resources to deal with other aspects of company growth. IT support services are becoming cheaper and more efficient daily. Still, the biggest plus to an outsourced IT support approach is the actual time and energy that you can now direct to a productive task in your company. 
Proactive monitoring of system's performance. Some agencies offer the option of proactive monitoring so that you can see stats important to you even when you were not online or have not had an IT guy in handy. 
Outsourced Cons
Unexpected costs. Sometimes, outsourced IT solutions may cost more than anticipated. This mainly arises from the complexity of the problem that this team of people is to deal with. 
Needs time to solve the issues. You are not their only client and should expect some delays during their peak time. 
No control over the process. Some managers or company owners may feel frustrated that they cannot oversee the problem themselves. 
No communication with the IT team. The transmission is usually between you and the other company's representative. It may be intimidating, but you may never get to know the actual people behind your new high-tech solution. 
Final Thoughts
Everybody's needs are different. Make sure to fully understand how big your company is, where you see it in the next few years, and whether you have enough extra money to spend on another full-time employee or a group of them. Case over case, it can be seen that an outsourced approach to IT support can yield good results, if not even better, compared to an in-house team.
The importance of outsourcing is becoming more evident by the day. The results are often more innovative and follow the latest trends in the IT sector. Along with the rising trend of remote workforce, MDM software can no doubt greatly simplify organizations' IT workloads and boost productivity in many years to come. 
Author's Bio: Donald Fomby is a correspondent writer at a research paper writing service. An IT devotee, he likes to learn HTML coding in his free time. He is enthusiastic about IT technologies and tries to delegate much of his work to appropriate software solutions.