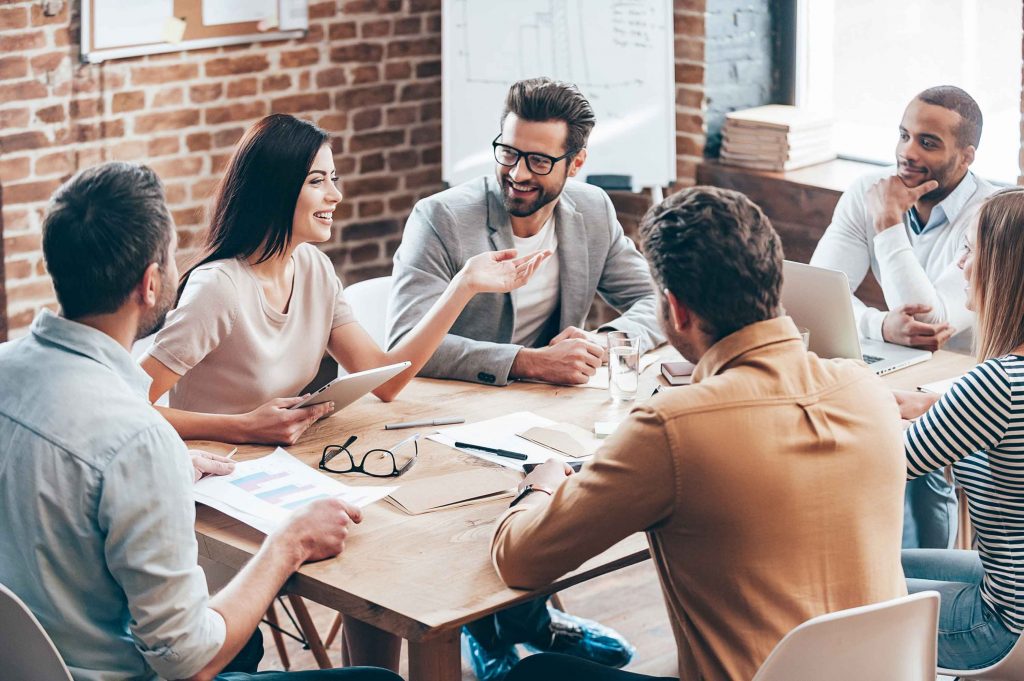 While the age of the desktop PC or Mac will never fully pass, it's safe to say that mobile internet use has superseded these appliances. Consumer web browsing is now dominated by smartphones and tablets, with an increasing audience absorbing their online content on the move.
This, naturally, means that any business will need to factor mobile users – especially those that have embraced the juggernaut that is Android – into their promotional efforts. Failure to do so will potentially alienate over 50% of a potential audience. To stand the greatest chance of seeing a return on investment on your marketing strategy, embrace mobile marketing.
What is Mobile Marketing?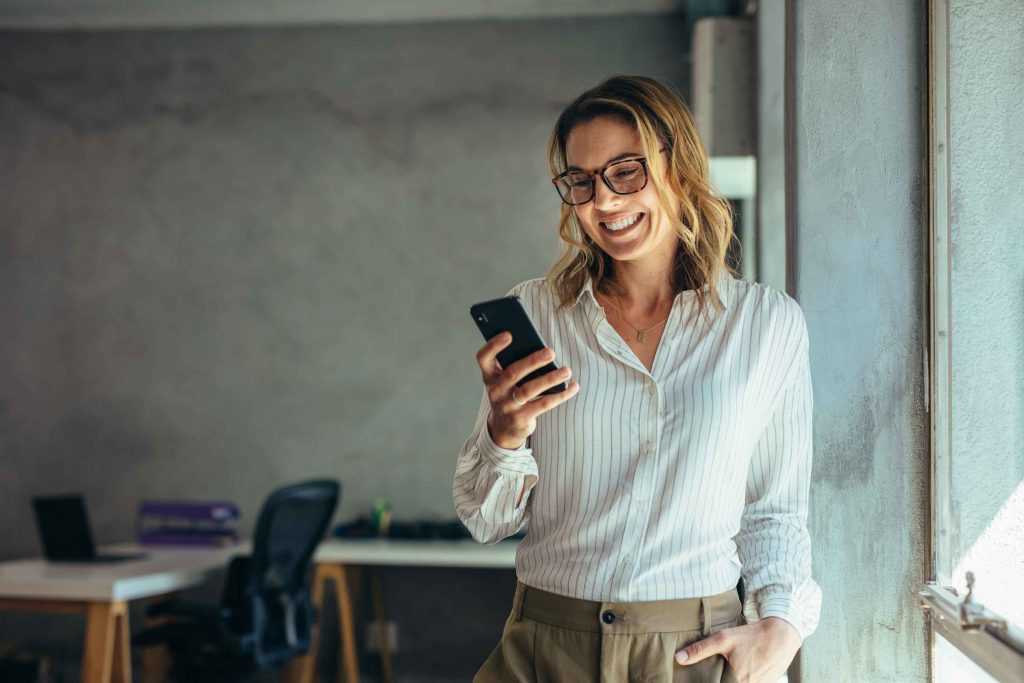 Mobile marketing should not be confused with marketing a mobile phone app. Both of these are important to the success of a business, but mobile app marketing focuses exclusively on a single product – the aforementioned application.
Mobile marketing, meanwhile, is the art of targeting mobile and tablet users specifically. This involves generating compelling advertisements designed especially for portable devices. This could be on a website, via social media, or even directly through an app – whether that's your own or that of another product or brand.
As any smartphone user knows, simply replicating desktop marketing campaigns and hoping they will translate to a smaller screen is a fast track to frustration. Pop-ups that cover text and distract from the task at hand, for example, often lead to a higher bounce rate – and attract unwelcome attention from Google, resulting in a penalty applied to page ranking.
To avoid these pitfalls, a mastery of mobile marketing is essential. Thankfully, we're here to guide you through the process of ensnaring customers through handheld devices.
Why is Mobile Marketing Important?
Mobile marketing is the fastest, easiest, and most effective way to grow a business in the 21st Century. The internet may be awash with memes pitting boomers and millennials against each other, but these disparate generations have something in common – they both glued to their smartphones several hours a day.
Even in the age of COVID-19, smartphone browsing is outranking desktop use. More and more businesses are also utilizing smartphone and tablet technology to aid their employees in working from home or streamlining daily operations. This means that mobile marketing along with device management solution are a surefire way to capture a captive audience.
Your potential customers are never far from their phone, and by extension, a screen. This means that you'll always have the opportunity to capture the imagination of your target audience, rather than relying upon being discovered.
Best of all, mobile marketing can be proactive as opposed to reactive. By making use of time-sensitive and location-specific marketing techniques, you can reach an audience at the ideal time and place. This greatly enhances the chances of successfully converting a passive consumer into an active customer.
Types of Mobile Marketing
Mobile marketing is a broad church, and there is no one-size-fits-all policy for how it should be approached. This means that you'll need to undertake market research to understand your audience. Questions you should ask include:
➤ Who is your target audience?
➤ Will this target audience age with your offering, or be replaced by a new generation in the short-, medium- and longer-terms?
➤ How does your target audience interact most with smartphones and tablets?
➤ What successful mobile marketing techniques are your competitors utilizing?
➤ Are any marketing avenues currently being under-utilized, providing you with a clear run at customers?
The answers to these questions will help you identify which forms of mobile marketing are likeliest to see results for your business. Let's take a look at the five most common approaches to mobile marketing.
1. Marketing through apps
The average smartphone or tablet user spends around 3 hours every day enjoying mobile apps, so tailoring your marketing to apps is sure to generate plenty of eyeballs. In-app advertising typically involves the use of an eye-catching banner.
Marketing a product or service through an app is arguably the embodiment of symbiotic advertising. Your business will get to piggyback on the captive audience of another product, while the owner of the app will be charged on a pay-per-click or pay-per-impression basis.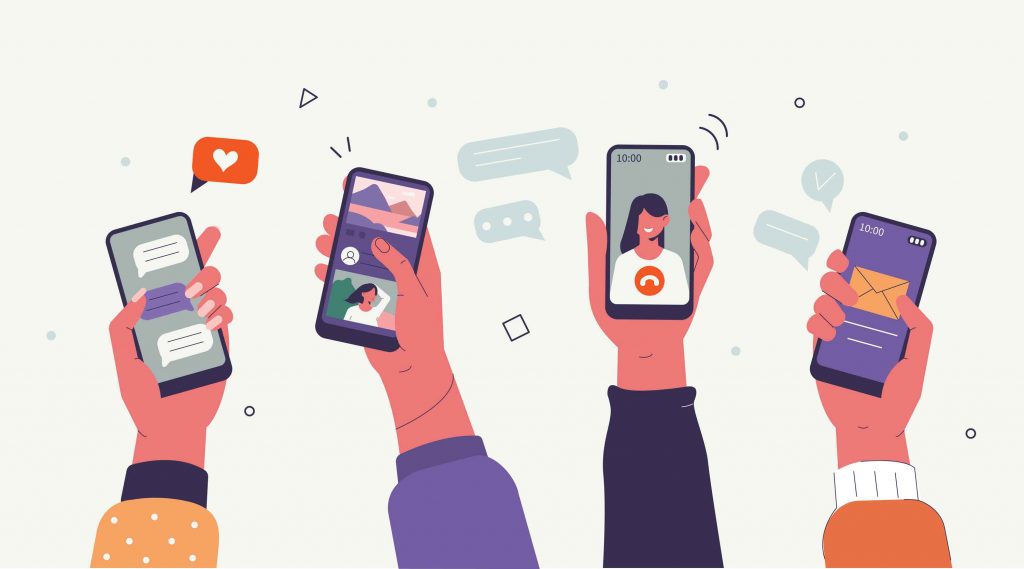 2. Social media
If you consider app-based mobile marketing to be a priority, pay particular attention to social media. The native apps of Facebook and YouTube, in particular, are advertisement-friendly, especially if you are marketing through videos.
Using social media as a marketing tool will also help you tailor your advertising to a specific audience. There will be a cost involved – Silicon Valley is not populated by charitable enterprises. The results can be worthwhile, though.
3. In-game mobile marketing
Mobile gaming has taken the world by storm, with the Google Play store alone boasting over 400,000 titles for on-the-go players to choose from. If you are among this number, you will be acutely aware of the art of mobile game marketing.
Invariably, this will involve a short video (typically no longer than 30 seconds) that players can choose to view in return for an in-game reward. Alternatively, you could place a banner advertisement on the bottom of an in-play screen. Either of these techniques should redirect players to a landing page if clicked – whether by accident or design!
Mobile game advertising is already considered a lucrative business model – and is expected to expand further over the next few years. If you feel that your product or service would appeal to mobile gamers, this is a marketing opportunity that merits serious consideration.
4. QR codes
A QR code can typically be obtained for free. Users can scan this code using installed software on a smartphone or tablet and be redirected to a website.
QR codes appeal to consumers with a sense of adventure if you do not make it clear where the code will lead. Alternatively, QR codes can be clearly labeled as a shortcut to a particular corner of the internet.
The biggest advantage of QR codes is their speed and convenience for users. With one point of a device camera, a QR code gets somebody where you want them to be – no clicking or punching in a web address required.
5. Mobile search engine PPC marketing
Pay-per-click marketing on Google and Bing is an evergreen technique, and there are advantages to taking this approach on mobile too.
60% of consumers research products and services using their smartphones. By capturing this audience, you can utilize location-based marketing (LMS) to target people in your area, in addition to offering the opportunity to contact your business by phone with a click-to-call SERP.
You'll need to prep your website for such an approach to pay off, though. Google has been talking about Mobile First Indexing for several years now, and the first Mobile First algorithm update will likely have unrolled by the time you read this. If this update damages the quality score of your website, your PPC rates will go through the roof.
How Much Does Mobile Marketing Cost?
As with all things in business, the cost of mobile marketing is a sliding scale. The more of the process that you manage in-house, the lower your eventual cost will be – though the expenditure on time and effort of your team will be magnified.
Alternatively, you could bring in an agency or a specialist marketing consultant to aid your mobile marketing effort. While this will involve a – potentially significant – initial financial outlay, it could see a greater return on investment thanks to the expertise provided.
To be blunt, the cost of mobile marketing depends on how elaborate your strategy is – and how successful it will be. In-app marketing, like search engines, is typically charged on a PPC basis. Social media campaigns vary in expense, depending on how much tailoring the campaign requires according to location and user profile.
Common Mobile Marketing Mistakes to Avoid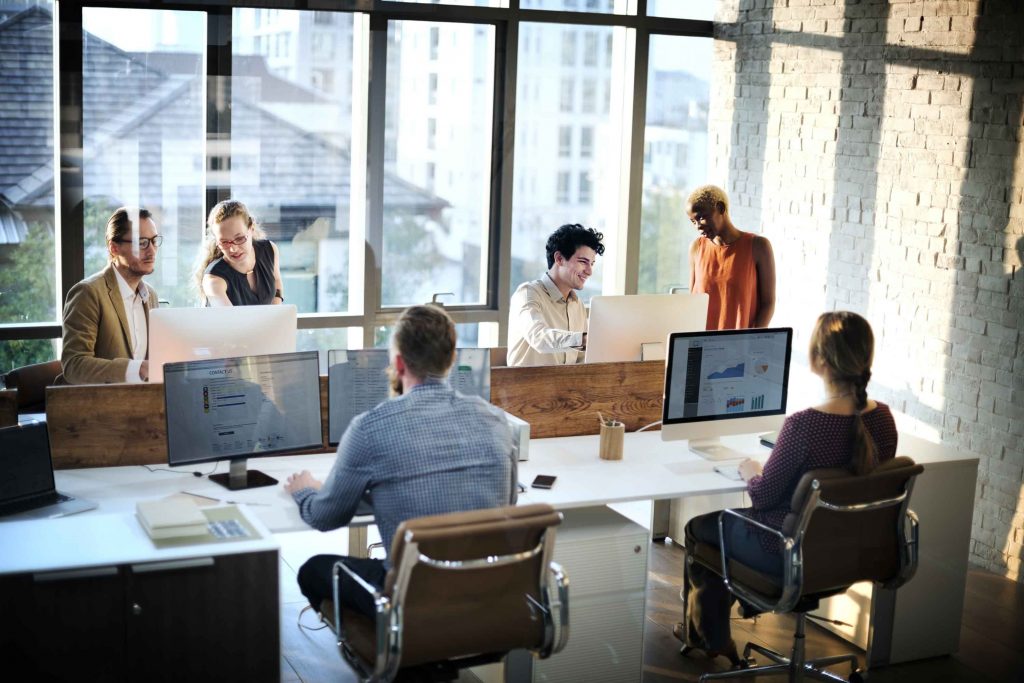 Mobile marketing can be a tightrope. Get it right and you'll likely see a significant boost to your revenue. Make avoidable mistakes, however, and you could damage the standing of your brand. A reputation can take a lifetime to build but be destroyed in an instant, so that is the last thing you want.
Common mobile marketing rookie errors that must be evaded include:
➤ Trying to appeal to all devices. As a wise soul once claimed, you cannot please all of the people all of the time. If you are targeting Android users exclusively, do not waste time or effort trying to reach the iOS market
➤ Failing to understand your audience. Learn what is likeliest to appeal to your target consumers and concentrate on delivering that – in the online locales that such an audience tend to frequent
➤ Redirecting users to a non-mobile friendly website. That includes a site that doesn't welcome mobile-friendly payment methods. E-wallet services like Google Pay, WorldPay, and PayPal are popular with mobile consumers as they offer rapid checkout and negate the need to share credit card details
➤ Being too intrusive or invasive. Direct SMS messaging was formerly popular, but it is considered passé by many consumers now. It can feel like an invasion of privacy – and, to be honest, come across as a little desperate
Above all, do not forget to include a clear and obvious call to action in your marketing, along with a simple and direct sales funnel. While awareness of your brand is great, nobody ever paid their bills using exposure. You'll need to ensure that consumers do not need to work hard to spend money if they are so inclined.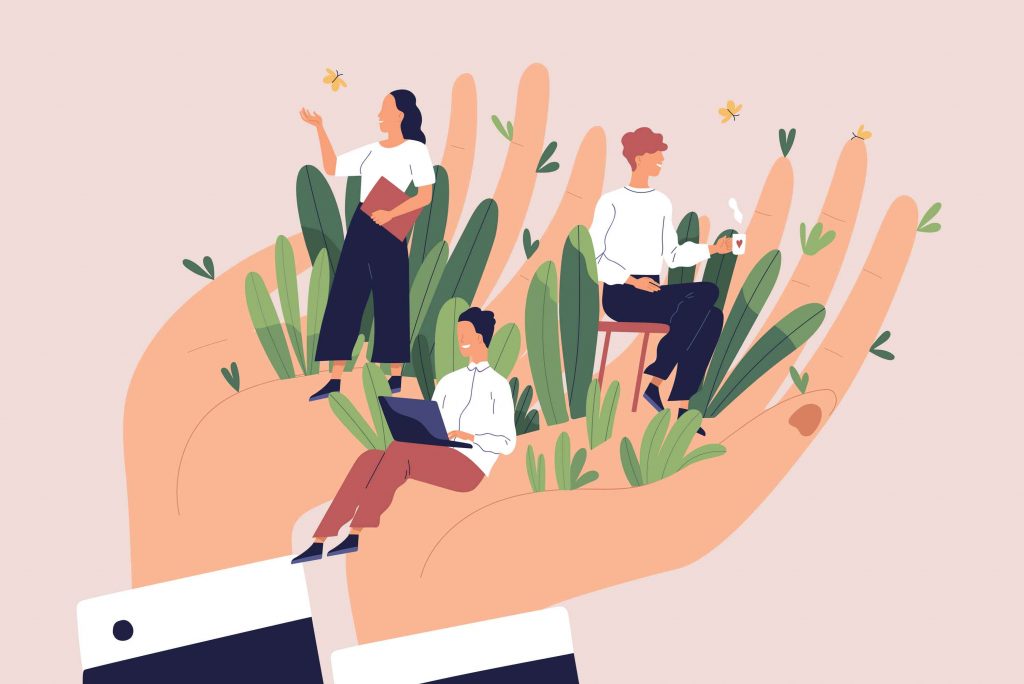 5 Steps to Getting Started with Mobile Marketing for Your Business
We sincerely hope this guide has helped you understand just how much mobile marketing can help you grow your business. If you're ready to get started with the process, here is a five-step summary to bolster your chances of success.
Step 1. Ensure you have a mobile-friendly website
A good point is worth repeating. If your mobile marketing is successful, you'll entice consumers to visit your website. This means that all your marketing efforts will be for nothing if the redirect takes them to a site that is not formatted for smaller screens.
In an ideal world, you will have a separate page designed for mobile browsing. Mobile and tablet users will be automatically redirected to this corner of the internet. If not, don't panic. Most modern website builders help you get this right from the very start.
Most hosting software offers plug-ins to make a web page mobile-friendly. What matters most is that your landing page is clean and simple to navigate. Mobile users, in particular, are not famed for their patience. For more info, you can compare different hosting providers on Yummy Software
Step 2. Identify and claim your business location
If your business is location-specific, make sure you claim it on relevant platforms. Google My Business is the obvious place to start, but the likes of Facebook Places are also worthy of attention. You can use this to target location-specific consumers with advertising and offers. If you're interested in knowing more about utilizing Google My Business, this is a useful resource where you can read more using it to reach new customers.
Step 3. Think like a consumer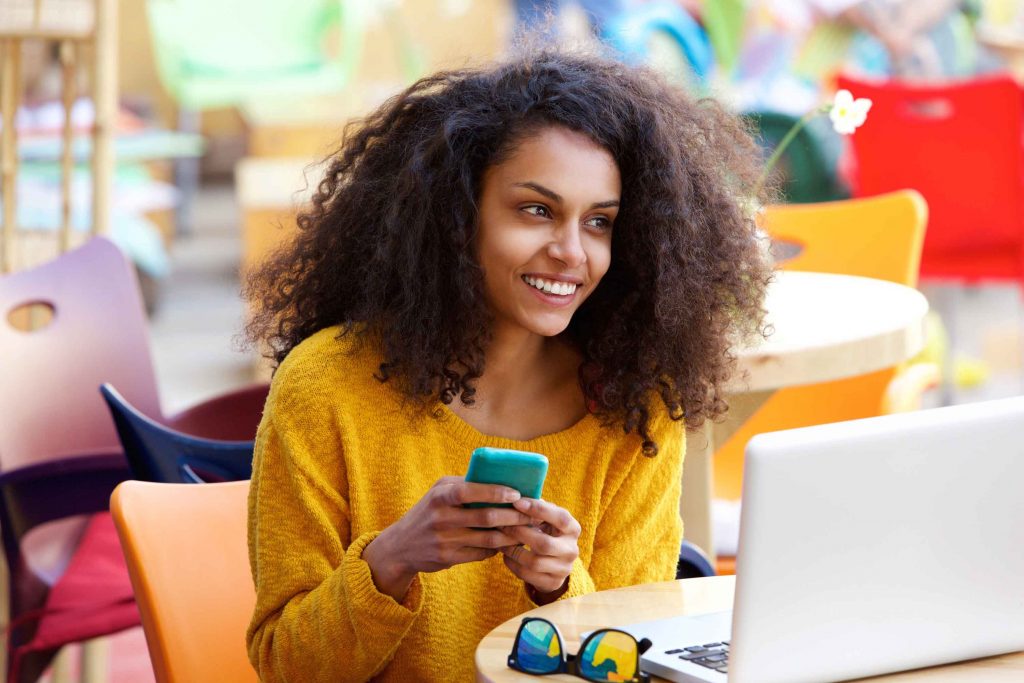 If you are going to attract consumers, you need to think like a consumer. Before you get to work on creating a mobile marketing strategy, ensure you understand the many and varied opportunities it provides.
Google your competitors, using text and voice searches. Take a look at – and make notes of – any push notifications that you may receive. Click on app-based adverts and consider the results. The more you understand about how your successful competitors are running mobile marketing campaigns, the likelier you are to enjoy success yourself.
Step 4. Run a mobile marketing campaign
Now comes the time to launch the campaign that you have been painstakingly preparing. Take a deep breath and push the big red button. There is nothing to do now but wait for the results.
Step 5. Review your KPIs
You will undoubtedly have targets in mind before you commence a mobile marketing campaign. After a pre-determined period, you'll need to review your KPIs and see if these aims are being met. Things to consider could include:
➤ Has revenue increased since you started your mobile marketing strategy?
➤ Are you seeing higher levels of engagement on social media or web traffic?
➤ Are you generating new business leads from hitherto-untapped resources?
If you answered no to all – or even any – of these questions, it may be time to reconsider your mobile marketing strategy. Something about your approach is not clicking with your audience. Don't throw good money after bad – consider what could be done better, and if necessary, start over from scratch.
Mobile marketing is not the future. It's very much the present. If your business is yet to fully embrace mobile marketing, you are placing yourself at risk – your competitors are almost certainly one or two steps ahead of you. If you're planning to deploy mobile devices and tablets for your business, you'll certainly need a comprehensive mobile marketing strategy and device management solution. We're living in a brave new world, and it is the responsibility of every business to negotiate it.



Author Bio:
Joe Dawson. Joe is director of the digital growth agency Creative.onl, based in the UK.