With the spread of the COVID-19 pandemic, more and more businesses have sought remote work to prevent employees from risking their lives going to the office. It forced companies to adapt to the times using digital means. It brought the emergence of many remote desktop software that allows teams to stay connected wherever they are in the globe.
Remote Access Technology gives businesses and their employees a means to connect with employees. The technology, however, is not without its challenges. Security, in particular, became a noticeable issue in this remote setup. Cyber security teams now face unique challenges to protect the mobile workforce from pernicious attacks.
However, predicting and staying informed about the risks brought by remote access can help you and your team establish a safe working environment in the comforts of your homes. In this article, you'll learn what remote access is, why it is essential during these troubling times, and the dangers that come with it. 

What is Remote Access, and Why Is It Important?
Remote access is any technology that enables users to access a device, system, or network from outside locations or locations that they typically cannot access. Companies often use a local area network (LAN), a wide area network (WAN), or a virtual private network (VPN) to establish such remote connections.
Remote access is especially important given the growing number of employees working from home. The Remote Access Software market is expected to grow by 15.71% from 2020 to 2025.
Remote technology, hardware, and software allow companies to manage stored files and data from any remote device. It lets teams carry out different functions to stay productive and collaborative even though they're apart.
Enterprises and IT teams commonly use remote access technology. IT teams no longer need to go to an employee's location to provide tech support with this technology. Remote access helps them fix problems easier, faster, and in a more cost-efficient way. That's because they no longer need to pay travel expenses and the like.
The Dangers of Remote Access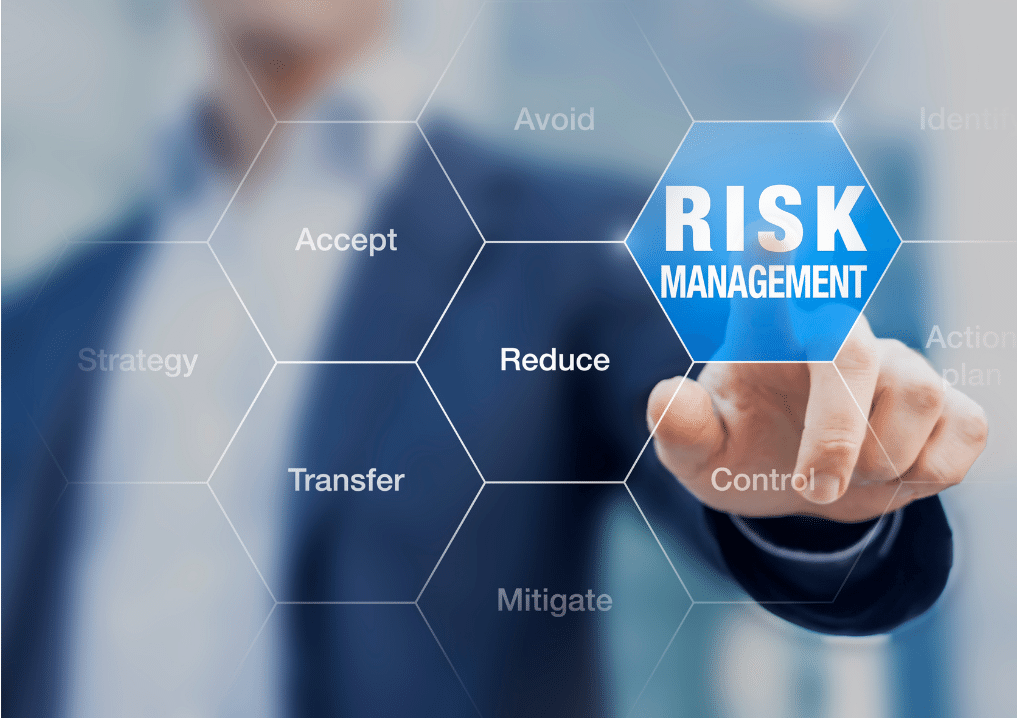 As helpful as remote access is, numerous risks come with using it. Verizon's 2012 Data Breach Investigations Report found that remote access risks are responsible for 88% of all hacking breaches and 95% of malware incidents in 2011.
Office applications were the most commonly exploited applications worldwide. Remote access risks can lead to hackers accessing your company's files and exposing you to serious IT security threats.
Remote access risks are a threat to you and your customers who have entrusted you with important data. Just last year, a customer database holding over 280 million Microsoft records was left unprotected and vulnerable on the web.
A data breach can ultimately lead to a host of problems like data loss, phishing, and ransomware, among others. It can cost a company $3.86 million on average, according to a study by Ponemon Institute.
These risks will not be leaving us anytime soon as we increasingly depend on technology for everyday business processes. So, it's important to note the eight remote access risks you should watch out for in 2022 to prevent problems from happening to your remote team.
1. A lack of knowledge
Setting up a remote work setup requires a lot of planning. One security gap can lead to numerous consequences. That makes proper knowledge about remote access technology crucial before getting started.
It is important to inform yourself about traditional and modern network security technologies like firewalls and intrusion prevention systems. Knowing these systems can help protect your data and prevent potential IT security issues.
You should establish strong remote access policies and send out informational materials about phishing scams and the like. It also helps to hold online security training to increase the team's awareness about remote access risks.
2. Sharing passwords
Many people forget their passwords often. That's why they tend to reuse the same weak password repeatedly. However, using a weak or common password can expose you to a lot of security threats. For one, hackers can have access to all of your staff's accounts, including their corporate ones. Getting your password stolen will, in turn, give hackers access to files and documents associated with your accounts.
Team members should be mindful not to share their passwords with anyone and to change them regularly. Companies should also educate them in choosing unique and strong passwords for their accounts.
According to Microsoft, password spraying is the most common form of attack to hack their company's accounts. It is the act of taking weak passwords and going through a list of usernames until they can get into the account.
Since their massive security breach last January 2020, Microsoft claims that 99.9% of the compromised accounts do not use multi-factor authentication. Multi-factor authentication is a method in which users are asked for additional identifiers before signing into an account. That's a good way to prevent hackers from getting into a team member's account.
3. Use of software
Installing different software into your work computer can violate a company's security standards. Doing this places official information and VPNs at risk of being hacked.
Varonis's 2021 Data Risk Report saw that 58% of companies found over 1,000 folders with inconsistent permissions. That means that many employees tend to download and install potentially harmful files without the knowledge of their employers. As an extra precaution, team members should be properly advised not to install unauthorized programs or files into their computers.
On top of that, your company should set up a firewall that automatically has built-in antivirus, anti-malware software, and high availability programs. More importantly, it should match your organization's size, scope, and scale for better protection.
4. Personal gadgets
Companies provide their staff devices that should be used exclusively for work purposes. These corporate-controlled devices have higher security standards compared to personal devices that are easier to hack.
Mobile phones are especially prone to security breaches as we frequently install different applications with them. An article by Symantec revealed that 1 in 36 mobile phones had high-risk apps. The article said that mobile ransomware infections also increased by 33% in 2018.
For this reason, companies usually prohibit the use of personal devices and networks when handling official documents.
5. Patching
A patch is placed into a computer program or supporting data to update, fix or improve it. Patches are usually called bug fixes as they fix security vulnerabilities and other bugs. A survey by Voke Media found that 80% of companies who had a data breach or a failed audit could have prevented it by patching on time or doing configuration updates.
You will need to apply patches in your operating systems, applications, and embedded systems. Once a vulnerability is detected in a piece of software, you can use a patch to mend it.
Some companies fail to apply these patches. That, in turn, makes them susceptible to cyberattacks. The patching process needs to be done regularly to manage and reduce risks and protect your organization from security breaches. According to Alvaka, a company can do patch management once during a weekend or for a month. The company just needs to decide based on its business needs and preferences.
6. Vulnerable backups
Backing up data is a common practice for companies. Although it is a crucial part of your defense against data loss, backups are not technically foolproof. Backup devices such as USB hard drives and consumer-based cloud services can be vulnerable to ransomware as well.
Cyber threats are especially the case for work-from-home setups since their backup products need to connect to servers remotely. Since passwords are easy to steal, remote password authentication can open up a path to attack protected systems.
Ransomware damage is predicted to cost the world up to $20 billion, so you should be extra cautious.
7. Device sanitation
Good hygiene is not only applicable to living things but devices as well. Cyber hygiene is the process of keeping your devices such as computers and phones clean from cyber attacks.
Learning to monitor your cyber security regularly can increase your chances of avoiding an online threat. But just like any habit you wish to make stick, it requires routine and repetition.
Computers need to have the right products and tools to keep themselves clean. Moreover, your team members should be proactive and regularly monitor their cyber security to avoid online threats. Ask them to update their software applications regularly. Out-of-date software is the most vulnerable to malware and attacks.
8. Phishing attacks
Phishing is a type of cyber attack that sees hackers pose as a trusted figure to lure you into visiting a malicious website, downloading a corrupt file, or giving your personal information to access your business network. They can do this by sending fake invoices, claiming that there's a problem with your account, and the like. Check out this sample phishing email. The sender claims to be the National Security Department:
Phishing is one of the most common and most rampant forms of security problems online since the onslaught of the COVID-19 pandemic. Google has registered 2.02 million phishing websites since the start of 2020— a 19.91% increase compared to all of 2019. Moreover, scams have increased by 400% over March 2020.
Hackers typically use emails to do their dirty work. While email providers do filter unwanted emails out, scammers have gotten better at outsmarting spam filters. That said, team members should be extra wary of spotting suspicious emails while they work remotely. It's good to have a handy plagiarism checker to check if the contents of an email have been used for other phishing emails.
How Can You Protect Yourself from the Dangers of Remote Access?
In response to COVID-19, 54% of companies have required employees to work remotely. The remote setup gives team members more power to make security decisions on the network team's behalf. That means they should be proactive in keeping remote access risks at bay.
Here are a few ways you and your team can protect yourself from the dangers of remote access:
Conduct security training – It's not enough to provide team members with materials about phishing scams and the like. Companies should invest in good awareness and training platforms to better inform them about the risks.
Modify behavior with technical controls – Aside from training programs, you should also invest in trustworthy hardware and software controls to provide your company with automated protection.
Use Multi-factor Authentication – As mentioned earlier, this method makes it harder for hackers to sign into a team member's account since it will require additional identifiers upon logging in.
Increase security visibility – Your remote IT teams should always monitor the traffic flowing to and from every team member's devices and control how that traffic behaves accordingly.
Regularly scan for security gaps – With the numerous threats brought by the pandemic, it's important to heighten your security standards and improve your security program regularly. Continually look for gaps that need to be fixed and find long-term solutions.
By resiliently doing these, your company can prevent cyber attacks and save millions in resolving them. To protect your company from these risks, your IT teams need to monitor your system consistently. Every one of your team members should also exercise the utmost vigilance.

Wrapping Up
The pandemic has highlighted the need for remote access now more than ever. Businesses need to adapt to these changing times. At the same time, they should stay cautious about remote access's many risks.
Remote access risks can spring from a lack of awareness about remote access technology, poor cyber hygiene, and from neglecting to patch computer programs. They can also happen to users who share and use weak passwords. Users who access official files with personal devices such as mobile phones should be wary as well.
Team members should refrain from installing software that may compromise your network's security. They shouldn't entertain possible phishing attacks from emails. You should also give your backup system extra protection. It is prone to attacks such as ransomware.
To prevent these risks, your company should establish a good security training program. You should make your team members aware of these threats. Encourage them to use multi-factor authentication. Also, explain to them the benefits of using trusted technical controls for your network and devices. Be sure to monitor the traffic within work devices regularly and scan for possible security gaps.
The secret is to be one step ahead of these cyber security threats. Always think of long-term, innovative solutions to strengthen your workforce's cyber security.
Author Bio:
Nicholas Rubright is the communications specialist for Writer, an AI writing assistant designed for teams. Nicholas has previously worked to develop content marketing strategies for brands like Webex, Havenly, and Fictiv.