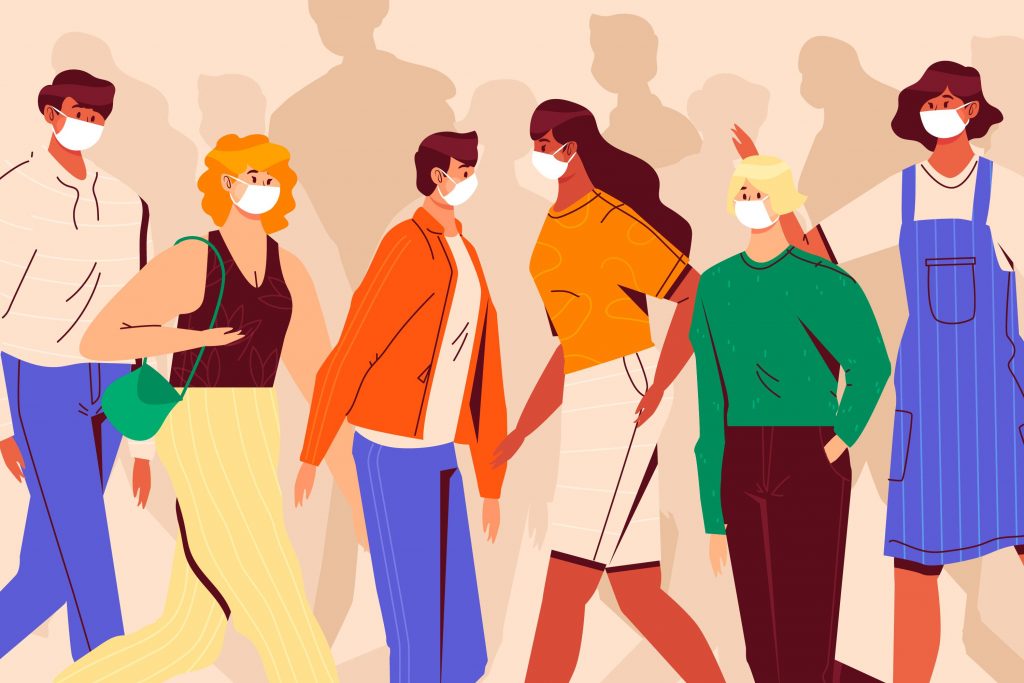 Business owners across the globe are anxious to get back to work, but there's no denying that life and business as we know it has drastically changed with the pandemic forcing many to close their doors and send their workers home almost overnight. Now, as lockdown restrictions are relaxed and businesses begin the process of reopening, it's fast becoming clear that business can't suddenly operate as it did pre-pandemic. Instead, the process of reopening has to be cautious, well-planned and gradual.
During the pandemic, a lot of organizations recognized the importance of migrating their everyday work to mobile devices. For the healthcare industry, it means that frontline workers and healthcare professionals can maintain productivity amidst the chaos. Logistics companies are also seeing an unprecedented surge in demand; their drives need to be more efficient in deliveries by using various technologies better. And for many manufacturing facilities, mobile devices help them stay organized and productive during the transition back to full production.
So, what exactly should business leaders and owners/operators be doing to ensure they can reopen successfully? Here are three crucial factors to take into consideration to ensure your business can make the transition back to work.
Review Processes and Ensure Business Continuity Plans are Up-to-Date
The experts agree: while the first wave has peaked and tapered off somewhat, it's likely we will be facing a second wave as restrictions are relaxed. As such, it's crucial for businesses to review every process and either create or update a business continuity plan, or BCP, to ensure they can stay operational through every stage of the pandemic.
So where should a business start in assessing their plan? The core aim of any BCP is to ensure a business is resilient, and regardless of business-type, resilience means being able to continue operating as close to normal as possible until the crisis is over. For essential retail businesses, this might mean shifting face-to-face customer service interactions to self-service, digital kiosks. Or, for businesses that operate from one central office, it often means personnel working from home. Because of this, it's imperative for businesses to ensure they have the right technology in place that is versatile enough to facilitate these changing needs.
Ensure You Have the Right Technological Infrastructure
A common complaint for the businesses who didn't have enough time to prepare for the first wave of shutdowns was that they didn't have the right infrastructure in place to support remote work. Many experienced significant downtime while experiencing IT problems, and business leaders often experienced challenges in keeping staff productive, informed, and engaged. On the flipside of this, as staff return to work, they will be facing a new normal where social distancing within the workplace is the norm, and collaborating with colleagues or delivering IT support will still need to be done at least six feet away at all times.
As such, it's imperative for businesses to source and implement the right kind of technology that can support both in-person and remote workers, and one such technology is mobile device management, or MDM. This solution enables businesses to remotely access, control and secure mobile devices to troubleshoot and resolve IT issues, deploy and install updates, view a device's status, bulk transfer important files, lock devices down into kiosks and more. The use of this technology will enable staff to maintain social distancing while working in the office, while equipping the business for any further shutdowns in the future
Enable Social Distancing Through Technology
The health of staff members should be a top priority as businesses begin to reopen, and the most effective way of ensuring staff members stay healthy – and to curb the spread of the virus – is through the implementation of social distancing protocols. For offices and businesses that typically work in close quarters with one another, this might mean that staff will have to work on a rotating basis, where some staff members work in the office during certain days, and remotely for other days while another batch of team members work in the office. For other types of businesses, this might mean reducing face-to-face contact with customers through the implementation of kiosk-type, unmanned devices. 
While the cost of dedicated kiosk solutions can be prohibitive, the right MDM solution will enable businesses to turn a tablet into a kiosk at a fraction of the price. AirDroid Business is one such solution that enables IT managers to lock tablets down into nearly anything, from information booths to digital signage solutions capable of displaying both static and dynamic advertisements. The use of these devices cuts down on face-to-face contact and ensures the health and safety of staff and customers alike in the long term. 
As we are seeing a surge of adoption rate across all industries, the need for better managing these devices becomes a top priority for organizations. Many IT managers and business owners are actively looking for a solution that will ensure minimal downtime, and that every process can be easily managed anytime.