Week-long sponsorships are available for AirDroid Web apps. The sponsorship is exclusive meaning users will only see your ads during the sponsorship period. This is the only way to promote your product or service to millions of AirDroid's users of Android users, early adopters, technophiles, mobile and web app enthusiasts, geeks and social media enthusiasts.
Ad formats and position:
A banner at the top right corner of the AirDroid Web home page.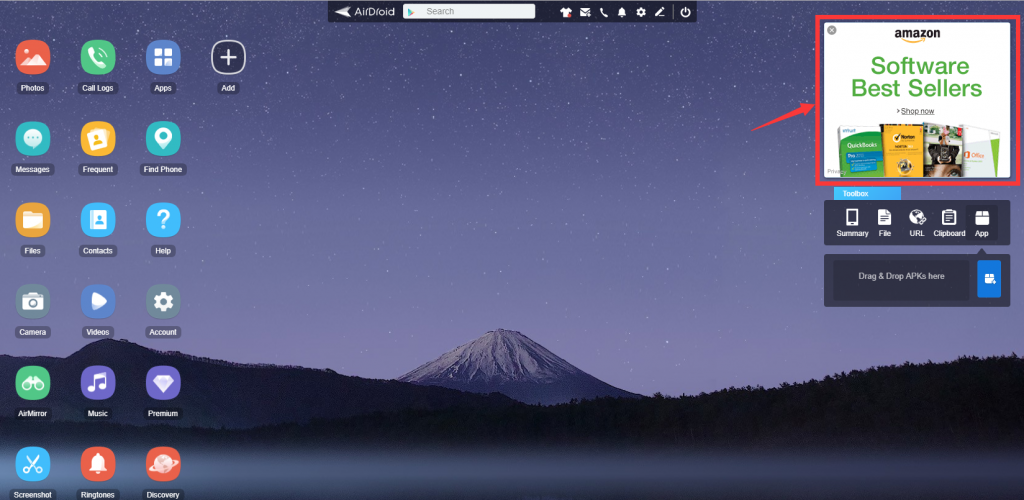 Contact us:
To schedule a sponsorship or for further information, please contact leo.h@airdroid.com