AirDroid Web version (web.airdroid.com) released the Dialpad feature a few years ago, which allows you to enter or paste a phone number directly on the web browser, click to call and talk to your customers or friends through the handset or Bluetooth headset of the phone. The feature avoids the trouble of manually entering phone numbers on mobile phones and possible errors. It is loved by marketers and efficiency-seeking users, and they also constantly calling for support for this feature on PC clients.
Recently, the newly released desktop client integrates the Dialpad feature. At the same time, we have also released two new Dialpad-related features to fully improve your efficiency.
Import phone numbers in bulk
The new AirDroid desktop client not only allows you to use the Dialpad feature, you can also import the phone numbers you need to dial in bulk.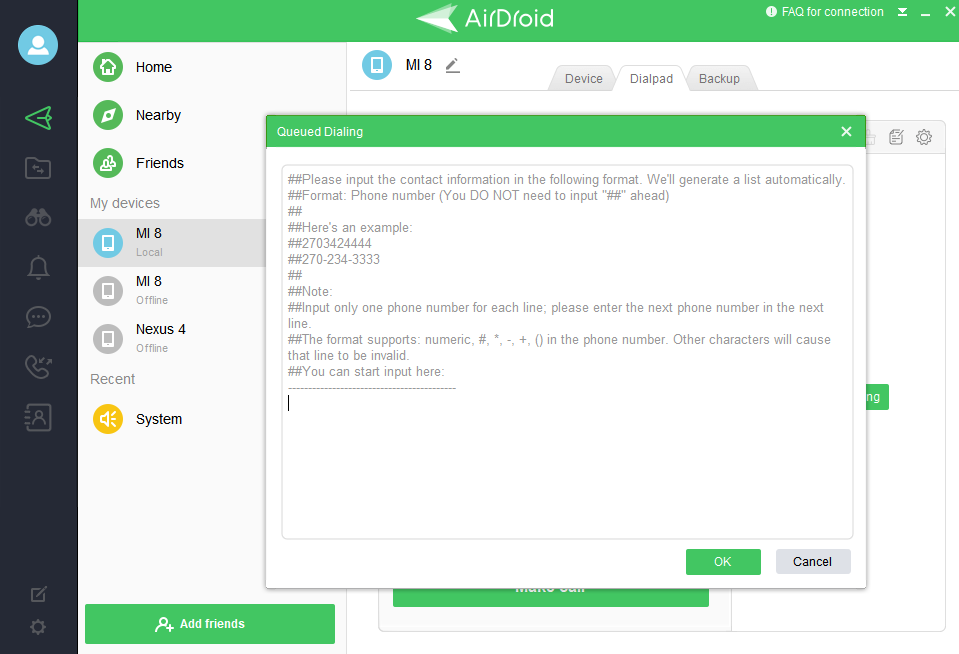 In the past, you could only paste phone numbers to the Dialpad one by one, but now you can import all the phone numbers that you need to dial at once.
Queued Dialing
AirDroid can automatically dial the phone numbers that you import in bulk. You only need to set the interval between one call hanging up and the next call, and then click Start to enter the automatic dialing process.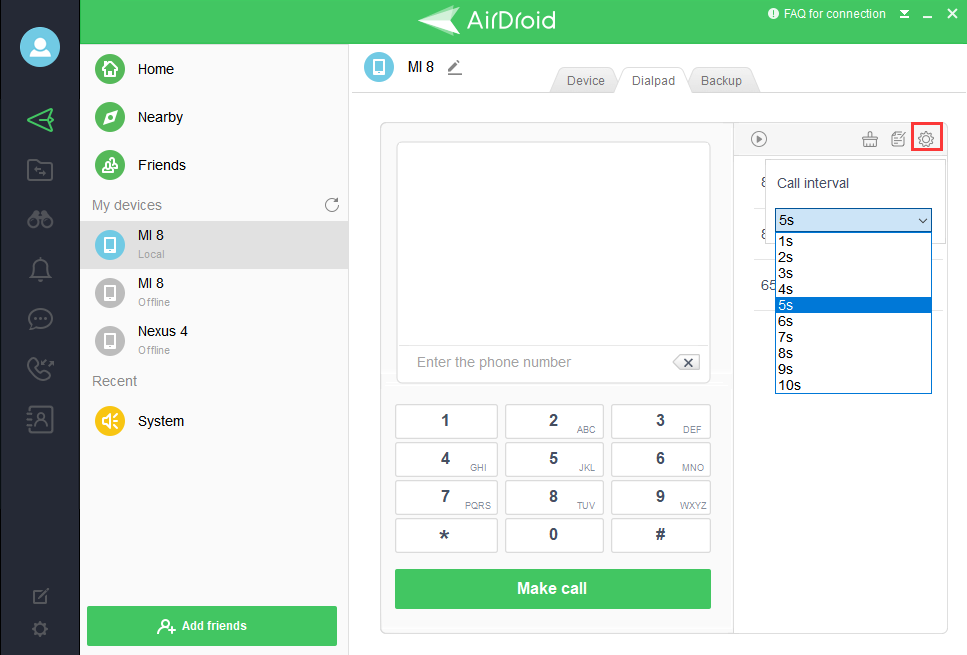 You can pause and continue at any time during this process, and the status of dialed phone numbers will be displayed under each phone number in real-time.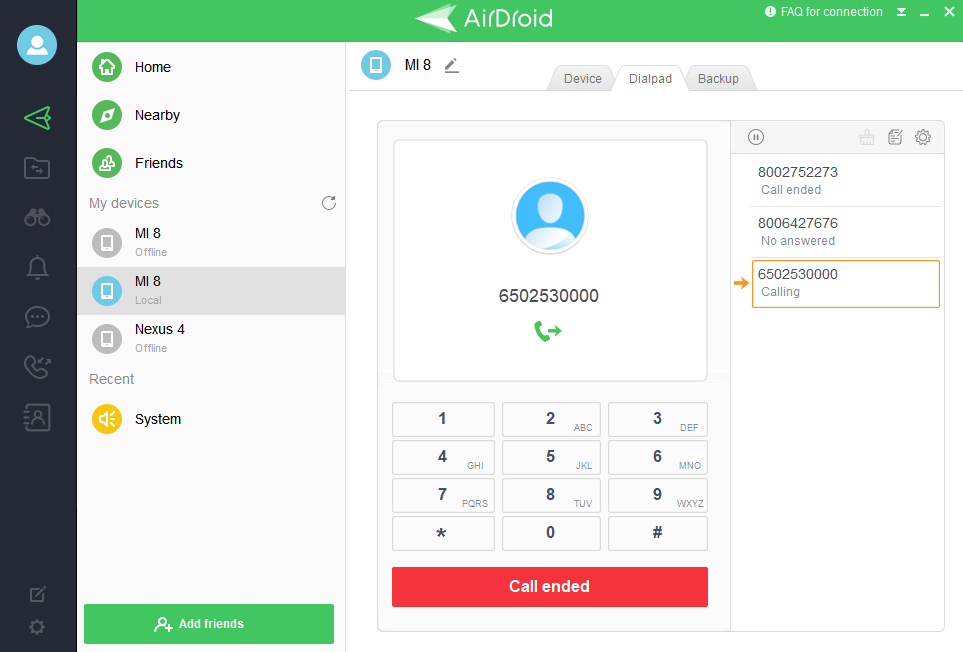 The two newly added features related to calls can greatly improve your efficiency, especially when you are engaged in marketing work and need to call different customers every day to communicate cooperation opportunities or notify promotional information. The AirDroid PC client allows you to completely free your hands. You only need to focus on the communication with the customer, no need to enter a phone number, and no need to constantly click to hang up and dial.
How to experience the new features?
You need to download the latest AirDroid desktop client on your PC, and you need to update AirDroid on your Android phone to the latest version.
*The Dialpad feature does not support iPhone now.
Do I need to pay for it?
If you need to import phone numbers in bulk and the automatic dialing feature, you need to upgrade to the AirDroid premium.
If you just want to enter and dial phone numbers one by one through the Dialpad of your PC, you can use it for free under the LAN. When your phone and computer are not on the same network, you need to upgrade to the AirDroid premium.
Can I call directly through the computer microphone?
Not yet. You can only use your mobile phone's Bluetooth headset or mobile phone microphone to make calls. The AirDroid Dialpad feature helps you simplify all operations before a call.