You know since v3.1.2, AirDroid allows you to reply to WhatsApp and Facebook Messenger messages instantly from the notification pop-ups (Guide).
After the release, we heard lots voices from you that you wish to reply to messages of other apps. Technically, we can do that. But we have to go step by step.
Telegram, Kik, Line, Viber, Hangouts, are the most frequently seen app names in recent feedbacks. It's a little bit hard for us to decide which one to develop first. But your voice can truly help! Select the apps you hope us to support earlier, the result will help us to make a decision on what to develop first!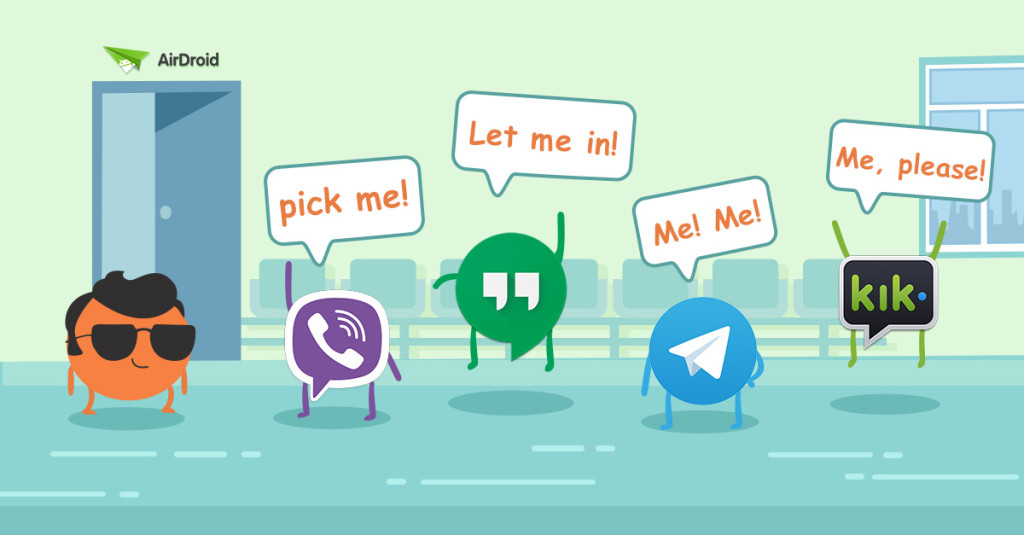 The poll is now running in AirDroid Forum and will be ended on June, 9, 2015. Tell us your choice!