If you are too busy with your multi screens on your desk already, you just cannot have a free hand to pick up your phone. AirDroid is for you.
If you are mobile like a nomad, you just cannot be bothered to find a cord everytime you need to transfer a file or backup your whole loads of pictures, AirDroid is for you too!
We know that when you first encounter AirDroid, this total solution app might be a bit overwhelming. Worry not, we hand-picked three features that are favoured the most by our users for you to start with:
Notification Mirroring
Wireless Transferring
AirMirror
First, go to google play on your mobile for AirDroid, and to here to download AirDroid PC client on your desktop. Finished? You are ready to go!
Notification Mirroring and reply:
After installation, simply follow these steps to make sure your phone is ready.
It allows you to get the IM/ Text/ Call notifications on your desktop (you can even reply IM and text directly from your screen!)
With AirDroid all the communications can be done without leaving your keyboard!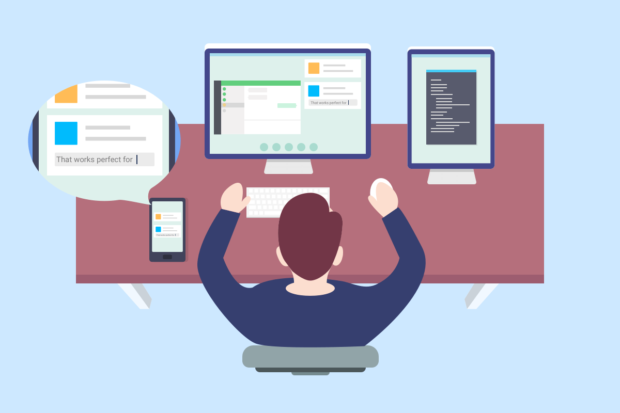 Wireless Transferring:
If you think AirDroid is for office only, you are quite very wrong!
With Backup feature, you can backup your photo folder regularly, or you can use File Transfer for individual file transferring. Even better, web.airdroid.com can help you to manage your phone anytime, anywhere!
Meanwhile, Nearby in AirDroid 4.0 allows you to "Initiate" a network, so you can even exchange files/ pictures with your friends without any internet!
AirMirror:
AirMirror is one of our most powerful and beloved features, it allows you to remotely control your phone via big screen and keyboard. This powerful feature is also utilized in many creative ways by our users such as demonstrate operations to third parties and playing mobile games!
Working smart, playing hard is the motto of AirDroid's users, and there are more features in AirDroid for you to discover. Just hop on and enjoy your delightful multi-screen life with AirDroid!