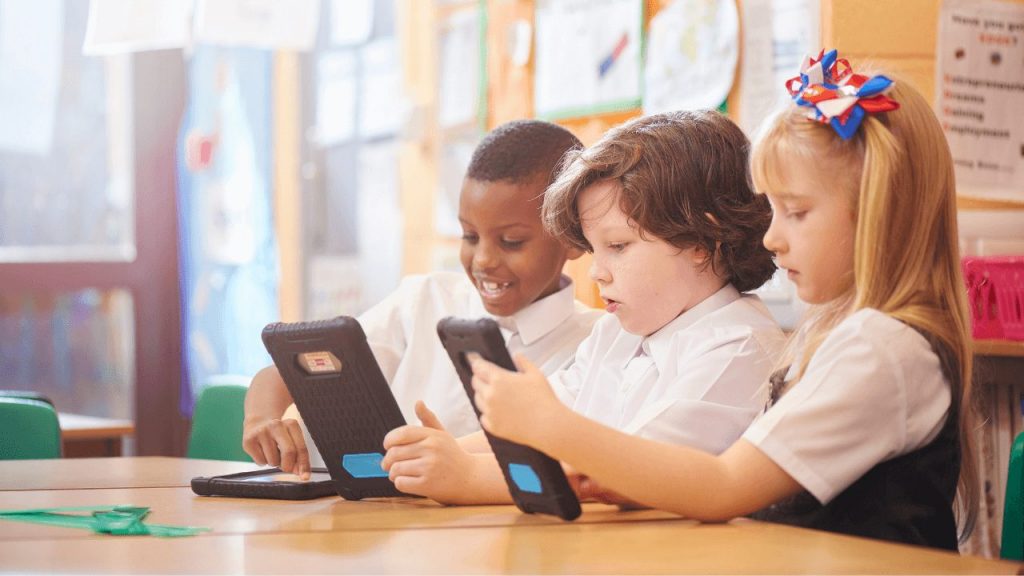 The use of mobile devices at school has become a hotly debated topic in many countries. While some educators offer to ban devices to limit distractions, the vast majority of schools opt for using technology as a teaching tool.
That raises new challenges for IT leaders who work in the field of education – now they need to find solutions for managing smartphones, laptops, and other connected devices at schools. They need to choose reliable mobile device management (MDM) services to ensure the devices will be used for good and will not become distractions for students.
In this article, we will define the MDM meaning and answer the question of why do schools need MDM.
What is MDM, and how it works?
Mobile Device Management (MDM) is the process of enhancing the organization's data security by completing various actions like monitoring, tracking, managing, and securing mobile devices such as laptops, phones, and tablets that are connected to one extensive network.
IT admins leverage mobile device management solutions to control and distribute security policies to the mobile devices that belong to one network (e.g., school's network).
MDM solutions use client-server architecture. It means that devices act as clients while the MDM server remotely pushes configurations, apps, and policies managing the devices using the over-the-air (OTA) programming and updates.
Here are 10 reasons why do schools need MDM solutions more than ever.
#1 Create immersive learning experiences
Modern school children are digital natives. They had started using mobile apps and online tools before they went to school. They get used to being surrounded by technologies. Naturally, they have positive attitudes toward digitized education, and they want to use mobile devices and apps at schools.
So it will be wise for educators to leverage new technologies to create an immersive learning experience without worrying about security.
With MDM solutions for schools, teachers can transform conventional teaching into a more cognitive, fun, and visually engaging experience that perfectly appeals to modern students. Teachers can provide learners with opportunities to respond instantaneously to online polls, collaborate in real-time on team projects, and engage with a range of media more flexibly than ever before.
#2 Ensure a distraction-free learning
One of the biggest concerns of educators is that mobile devices cause distractions in students. These concerns are supported by facts and are not just allegations.
According to statistics, 66% of adult American users check their phones 160 times every day. And what about younger users?
One survey shows that students use their phones an average of 11 times per day in class. And another study reveals that 92% of students use their phones to send text messages while in school.
Naturally, when students concentrate more attention on their phones rather than on what the teacher explains, the effectiveness of the studying process decreases. Students acquire less information, and that affects their academic performance.
MDM for schools is designed to solve this problem. Using innovative MDM solutions, IT admins can restrict access to entertainment apps, gaming websites, social media platforms, and messengers. That's a great way to ensure that mobile devices do not distract students and are used for education purposes only.
#3 Block access to inappropriate online content
We know there are tons of inappropriate content out there. Many websites promote gaming, gambling, pornography, and potential abuse. Today more than ever, children and youth are at risk for unwanted exposure to violent, gender-stereotyped, and sexually explicit content. Psychologists warn that such materials skew children's worldview, increases high-risk behaviors, and alters their capacity for successful and sustained human relationships.
The task of adults is to minimize that unwanted exposure. While parents protect their kids at home, educators are responsible for protecting their students at school. IT admins need to use MDM service to block access to inappropriate websites and stop kids from viewing harmful web content.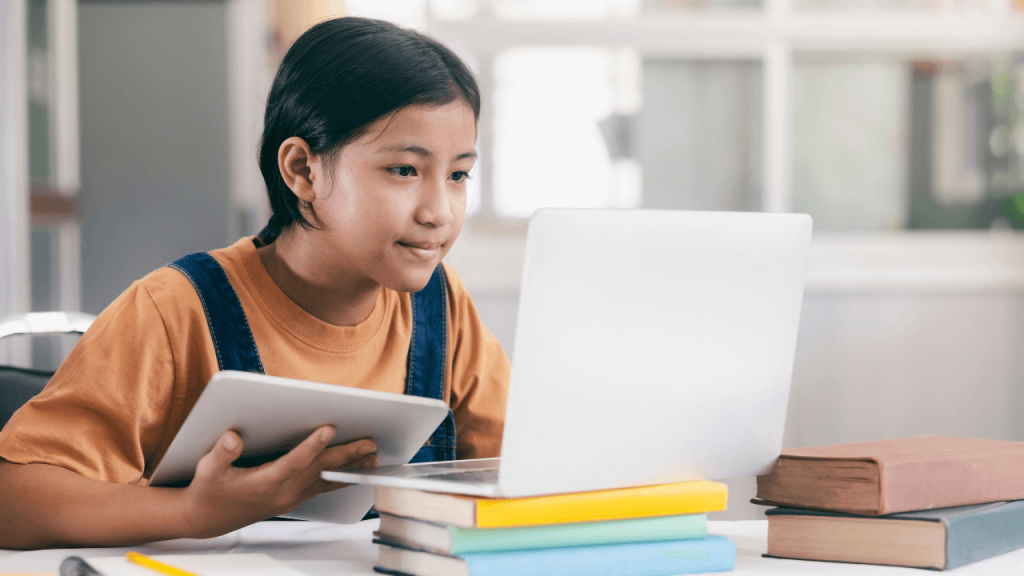 #4 Minimize the number of potential network vulnerabilities
School networks are less protected than networks of other organizations. Why? The reason number one is – the number of users and devices in the network is huge. The reason number two is – users (children) don't have a clear idea of how they should behave online. They know nothing or little about cybersecurity and are not familiar with such terms as "malware" and "phishing emails".
Experts say that cyberattacks are one of the biggest threats that modern schools face. A Schools Week investigation revealed that the UK-based Education and Skills Funding Agency (ESFA) received 177 reports of data breaches and cyberattacks across 135 academy trusts in 2018-19.
Hundreds of American schools suffered from ransomware attacks and distributed denial-of-service (DDoS) attacks. In 2020, Baltimore County's school system collapsed due to a ransomware attack that hit all its network systems and closed the school for 115,000 students. In March 2021, cybercriminals attacked schools in Haverhill, Massachusetts – the entire system was affected, and classes were canceled.
Cybersecurity is another strong reason why schools need MDM. MDM solutions allow students and teachers to use their own devices without putting the school network at risk. Mobility management services like AirDroid Business protect schools tablets against malware, phishing, malicious links, and intellectual property theft (e.g., theft of research papers, essays, learning materials).
#5 Ensure seamless distance learning
Another benefit of using MDM for schools is that it helps to protect students from "Zoombombings" or "Zoom raids". It's a kind of cyberattack that happens on video conferencing platforms like Zoom.
Here is brief information about the recent incidents:
‣ In San Antonio, geometry class was interrupted by someone who hacked the student's account and used an image of two Ku Klux Klansmen as a photo of the student.
MDM services allow educators to secure the system even when the school works in remote mode. By implementing MDM solutions, educational institutions ensure the stability of the system and significantly improve the quality of distance learning.
#6 Improve and secure classroom communication
MDM services allow teachers to publish documents on students' mobile devices via remote file transfer. Students don't need to put effort into finding the right document to download – they get all necessary learning materials delivered directly to their tablets or phones.
MDM platforms also allow school children to collaborate. Students can share text files, images, presentations, and other documents safely. There is no risk that some students will share a malicious file with a group.
As stated in a research by Authority.org, teachers can provide students with secure access to trustworthy educational websites and essay databases. They can invite students to safely download essay templates and flashcards. In such a way, they will prevent the risk that some of the students will visit a scam website and accidentally click a malicious link.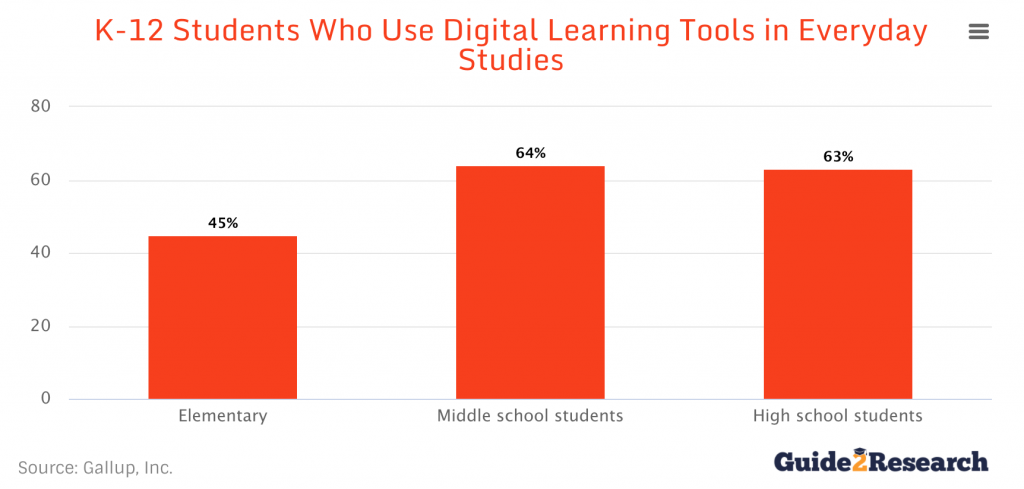 #7 Restrict mobile Wi-Fi hotspots via Android phones
Distance learning has become a new normal. However, some students who live in rural areas still experience challenges with attending online classes because of poor internet connection.
Many households don't have access to high-speed internet, and the situation will unlikely change in the coming year. One of the possible solutions to the problem is to use Android phones as mobile hotspot devices to enable connection to laptops and tablets for distance learning.
How can MDM for schools help here? With MDM services, IT admins can adjust the settings of Android phones. They can ensure that students use phones as hotspots, not as devices for entertainment during online classes.
#8 Remotely Troubleshoot device errors faster
Tech glitches and system failures are inevitable. Yet, they negatively affect distance learning. When a student's laptop runs into a problem, a student misses a learning opportunity – the child can't participate in class discussion, can't complete assignments, and can't earn points.
Naturally, little learners and their parents don't have the knowledge and skills necessary to identify and fix the problem on their own. What should schools do to help students fix technical issues and enhance the distance learning experience? Schools should leverage MDM solutions to be able to provide remote assistance.
Some MDM services offer a remote cast for mobile devices where screens of the students can be mirrored remotely on the computers of IT specialists. By getting better insights into the problem, IT specialists can find a fast and effective solution and prevent disruption in online learning.
#9 Enable device sharing
Not all schools and not all families have enough mobile devices to supply all students. For this reason, it's important to create a system in which two or more learners can safely use one device.
Some MDM services come with a profile switch feature. It allows each student to use unique log-in information to access apps, learning materials, discussion boards, and assignments. Thanks to MDM, all personal data is securely stored regardless of whether the device is used by two, three, four, or more students.


#10 Optimize lesson time
Teachers at school can remotely push applications to Android devices before a class starts to maximize students' learning time. During classroom sessions, lockdown device for particular app or website access can also keep students engaged. You can also save your school IT manager a great load of time by preventing device malfunction from happening too frequently and affect students' classroom experience.
Key characteristics of a strong MDM service for schools
We have already defined MDM meaning and importance. Now let's talk about how schools can choose a perfect MDM solution for their needs. Here is a list of things educators need to consider to make the right choice.
‣ Compatibility with current school applications
Modern schools operate on different educational platforms and use multiple apps to connect with students. It's important to find an MDM solution that is compatible with the software that the school is currently using.
‣ Effective user and device grouping
Students, teachers, and other stakeholders enter the system to perform different tasks and retrieve different types of data. IT leaders need to choose an MDM solution that allows structuring various segments of the school population to optimize network usage.
‣ Customization options
IT leaders need to choose MDM services that provide flexibility to create various management policies. IT admins need to be able to control device settings and system settings to safeguard the actual device configuration and ensure information protection.
‣ Scalability
The amount of devices in the school's network is constantly increasing. For instance, if the network currently connects 100 devices, you can expect that the number of devices will increase to 200 devices next year. It's necessary to choose a scalable MDM solution that will work effectively for the growing network.
‣ Price
Not all mobile device management services are equally priced. IT leaders need to compare pricing, read reviews, and choose the best service that the school can afford.
‣ Availability of geolocation services
MDM solutions can secure children and their devices not only online but also offline. If school- or student-owned devices go missing, IT admins will be able to use geolocation service to define the current location of the device.
‣ VPN features
By choosing an MDM solution that enables VPN, schools can add an extra layer of security and reduce the risk of accidental data disclosure.
‣ User-friendliness
Not every school employs IT pros. In some rural schools, the roles of IT admins are held by employees who don't hold an IT degree. For this reason, schools should opt for MDM services that are easy to use and easy to access.

In today's digitally-driven world, the importance of MDM for schools is hard to overestimate. Effective MDM solutions help to secure the network, limit distractions in the classroom, and improve in-class and distance learning. Also, they allow educators to enhance communication and collaboration in the group that positively influence student's satisfaction levels.
Current trends for digital transformation in education make it clear that MDM solutions are becoming vital for schools of any level. Are you looking for the most reliable solution for your educational institution? Request a 14-day free trial of AirDroid to explore the full range of Businesses' capabilities and boost the effectiveness of your school's system.

Author Bio:
Marques is a successful and experienced writer and editor at Subjecto, who had been creating online content on various topics for years. His carefully acquired notions and unmatched creativity allow him to write engaging educational content that readers of any age and occupancy can enjoy. Marques is focused on guiding his readers through perilous seas of online knowledge, figuring ways to properly deliver relevant information