In daily work, we join types of meetings and sharing, and often we need to show our phone's content to others. Take product manager, for example, they need to demonstrate the new product prototype to engineers or to introduce other good apps for colleagues as sharing. Directly hand our phone to others is clearly not a good way, therefore we need a tool to easily share our phone's screen to the computer hence further project to a larger screen.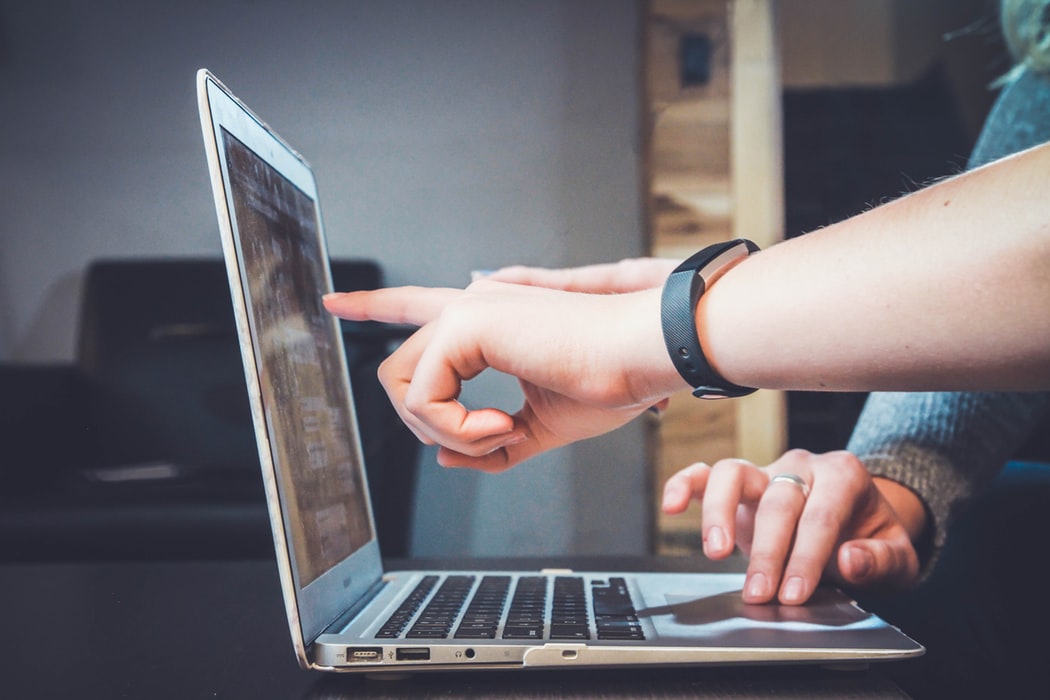 Today we already have some tools on the market to help mirror Android phones to computers, for instance, Scrcpy, Vysor, and Win10 built-in "Connect" function. Yet there are some limitations. Despite being a free open-source program Scrcpy needs a solid cable to connect phone and computer during the entire connection; Vysor requires extra payment if you want HD resolution or full-screen mode. The built-in "Connect" function for Win10 seems very convenient but in fact, it requires a complicated setting beforehand, not to say some companies are using Mac computers.
With AirDroid's Screen Mirroring you are free from those limitations.
First, no real cable is needed while using AirDroid's Screen Mirroring function. Whether your computer system is Windows, Mac, or Linux, AirDroid is all compatible. No specific requirement for Android phones either.
Second, Screen Mirroring is totally free to use under the same Wi-Fi environment, and there is 200MB/mon quota under remote accessing, which is completely enough for daily meetings.
During mirroring, AirDroid will auto-adjust the resolution based on your network condition; meantime, you can record or take screenshots anytime during mirroring. All that mentioned is completely free to use.
To apply AirDroid's Screen Mirroring is simple. First, install AirDroid PC Client on your computer, or directly visit web.airdroid.com with your browser; then install the AirDroid app on your phone, and log in on both computer and phone end with the same account. That's it! Click the "Screen Mirroring" icon, now you can see your phone's screen on the computer.

While demonstrating, you can separate the demonstrating screen as an individual window by clicking the icon on the upper right corner. In that way, you can minimize and re-open it anytime during the meeting. No desktop space will be occupied.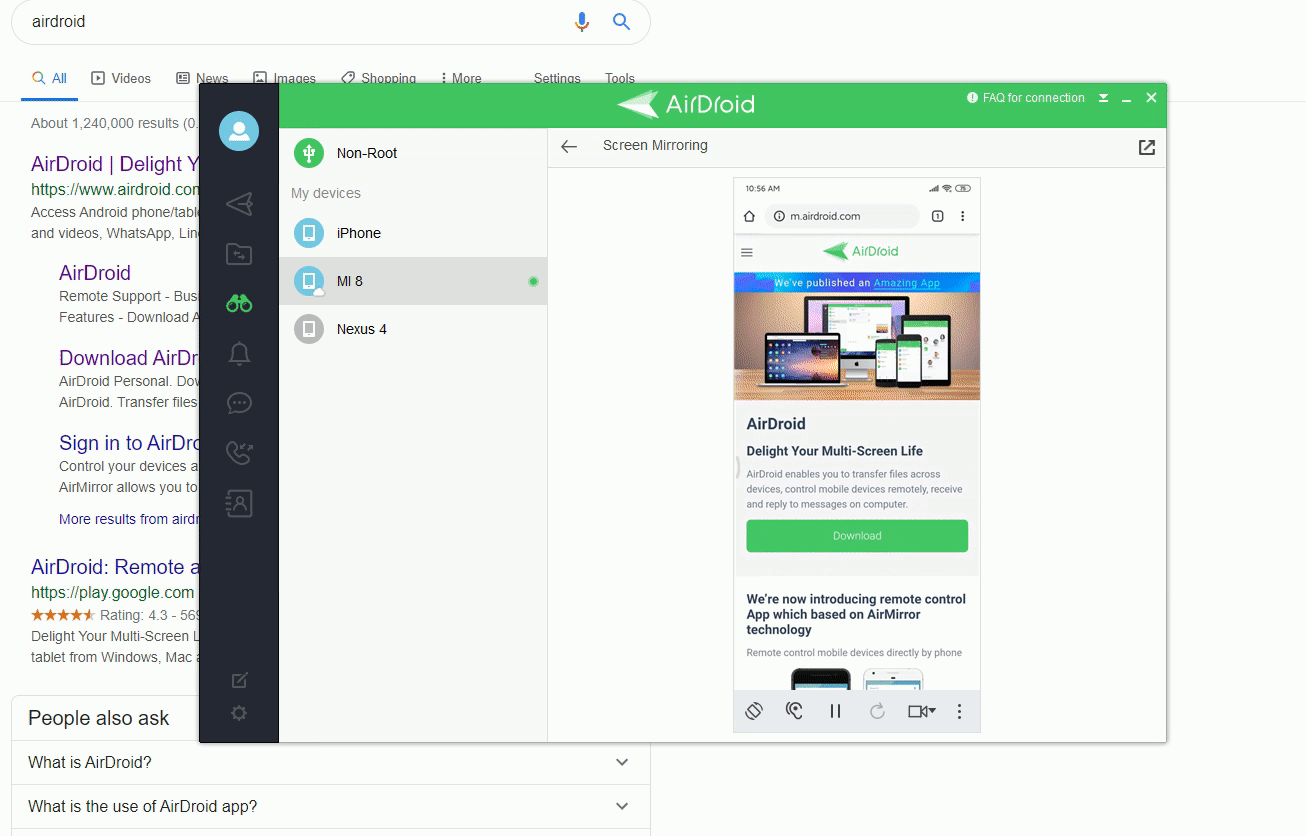 Also, in this individual sharing window, you will see an operation bar below; you can rotate the screen, take screenshots, record the content by a simple click. The screenshots and videos will be saved to the computer.
AirDroid's Screen Sharing, a simple and powerful feature, casts your phone screen to a larger computer monitor, enhances your efficiency at work and meetings.