How does AirDroid really help you more? To learn about this question, we've launched a series of interviews with multiyear AirDroid users in different countries and industries, who are passionate and confident and have a place in their respective fields. They will sincerely share with us how AirDroid truly improves their work and life.
It's so amazing to see many users all over the world using AirDroid to help their life and work. Today, we are pleased to talk with Steven Healey, the manager of Be.Live studio, asking about his life, work, and how AirDroid helps his career. Steven lives in wonderful Wiltshire England with his wife Angelika. After years of marathon walking, he has maintained a healthy body and a keen mind for new things. He visited many different beautiful places and cultured his hobby of photography, which led him to lay the foundation of Be.Live broadcast work.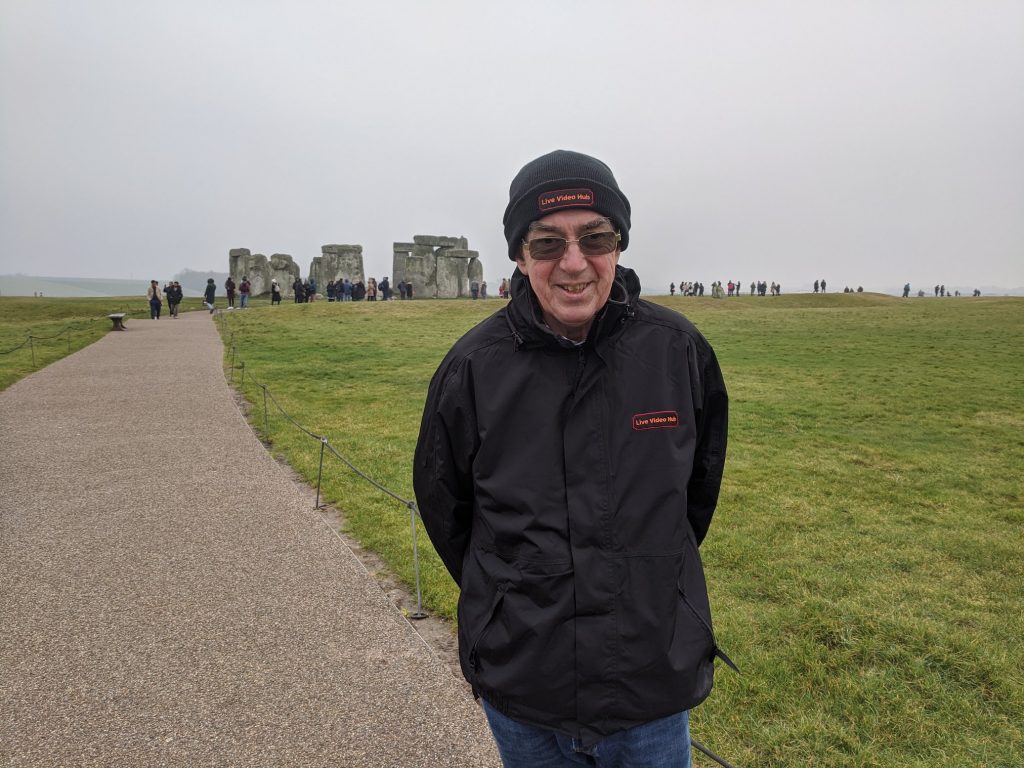 With a passion for live-streaming, Steven not only shares his knowledge in Udemy and YouTube but also in Facebook Be.Live group at 12 PM every Tuesday. This is a highly interactive session with hundreds of people watching online. Working for the Be.Live studio, a highly successful broadcasting software company, Steven says: " I'm honored to be one of Be.Live Studio's staff. I enjoy the work of managing the Facebook page and providing training resources, make acquaintance with hundreds of friends from all over the world." He hosts and produces 7 live broadcasts each week on a variety of topics, and they are currently working to create the next amazing show of Be.Live.
In order to achieve high efficiency in his broadcasting, he has a lot of alternatives but he deems AirDroid as his first choice. He had used it to wirelessly transfer a large number of trip photos and videos from PC to Android phone in 2015, uploading them in seconds and managing them in his designated location. Faster, more efficient and reliable AirDroid features do help his work. File Transfer is being used for his weekly show "I Live Here" too, to record the local views then send to his computer regularly.

Besides, Steven uses AirDroid as his second camera, this could help him take time out to access his phone's camera remotely from the computer on his live shows. He could reach any part of his phone, including flicking through the gallery, flipping the screen sideways, bringing up images on the screen, and more. When he wants to quickly share pictures or videos on his mobile phone, he can simply click the screen mirroring and remote cast to the computer instead of file transfer, which is much simpler and more intuitive.
For multiyear usage of AirDroid, Steven highlights that: "If you are a broadcaster and want to access your mobile phone remotely when you broadcast, then I suggest you consider using AirDroid. It works out of the box and is affordable and efficient for your day-to-day work activities. It's not complicated at all, it's not rocket science, lol. I enjoy using it to perfect my work and you can too."
Want to be one of our story guests to share your efficient life or work with AirDroid users? Begin to share here.