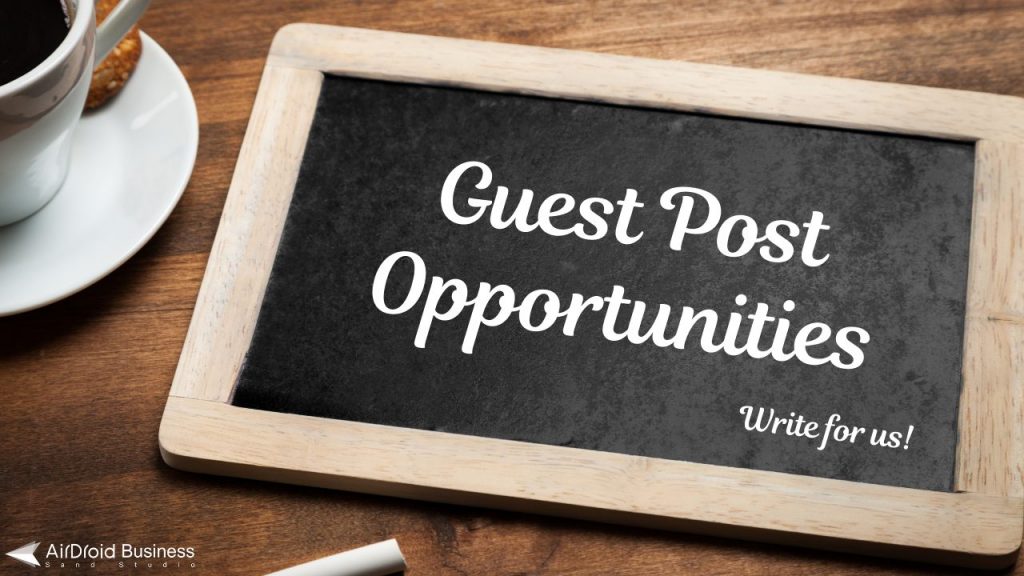 Contribute to the AirDroid Blog
Are you an avid writer? We are looking for articles revolving around mobile device management, mobile technology, customer service, business productivity, and technology. We are a global mobile device management software provider for SMBs and enterprises focusing specifically on Android-based devices.
We produce content that mainly helps IT managers and company owners use the latest technology, MDM industry trends and productive device management techniques to grow their business. Our target audience are mainly management or c-suite levels working in SMB and enterprises based in the US and Europe. Therefore, writing in American English is recommended but not compulsory. Please note that all contents are served internationally to every english-speaking readers.
How to write for us?
If you would like to write for us, please send your pitch to marketing@airdroid.com with the email subject: "Guest Post Inquiry". Please provide a few different ideas which are aligned to our target audience and topics before you start writing. Once your pitch is approved, you may start writing and send us your draft for review on the agreed date.
Guest Posting Guidelines
• Word count: Content has to be at least 2000 words.
• SEO: Please provide 3 target keywords that will be inserted throughout your blog post and a meta description between 100~160 characters for your post.
• Links: Please link to sites with a domain score of 50 or above. You can include one link to a blog/website of your choice and a minimum 3 links to other posts on blog.airdroid.com or AirDroid Business official pages. Links can either be embedded or inserted after the intended linking text eg. "Read more"
• Style: Please write in a professional but accessible tone.
• Format and editing: We accept Word docs, PDFs, and Google Docs. All submissions will be edited if necessary before publications. We suggest using different headings to compose an easier reading experience. AirDroid reserves the right to edit headlines, body copy and anything else. We may also breakup long blocks of text to increase readability.
Images: Image submissions are welcomed as long as you have the rights to the image or provide photo credit. Please include a minimum of 5 images in your blog post (graphs, tables, infographic, etc).
We look forward to receiving your guest post inquiry. Please keep in mind we offer no guarantee that we will publish your content.