I'm sure that most of you have ever got the alert of attachment size exceeds limit when trying to send large files. It's always been tricky and painful to attach large files in email. Long time to upload, send, and worrying about the bounce.
Now AirDroid v3.1.1 allows you to send BIG files of any size to anyone as an email message! Just forget about the size limits of email attachments!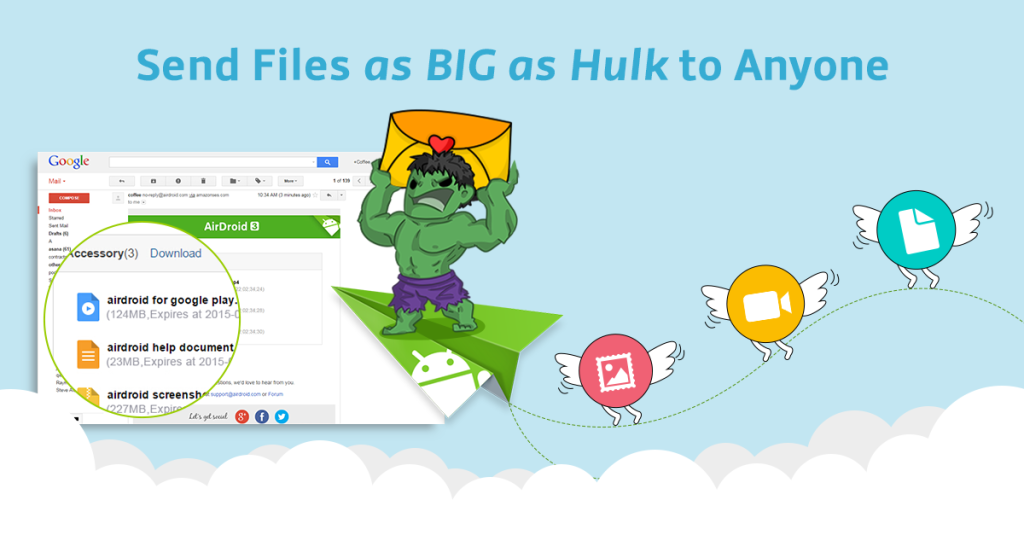 How to Send Files via Email?
Update to the latest version of AirDroid Win/Mac, find Send via email under File Transfer, enter the recipient's email address and send whatever you want! The recipient will get a download link of that file which is available within 7 days.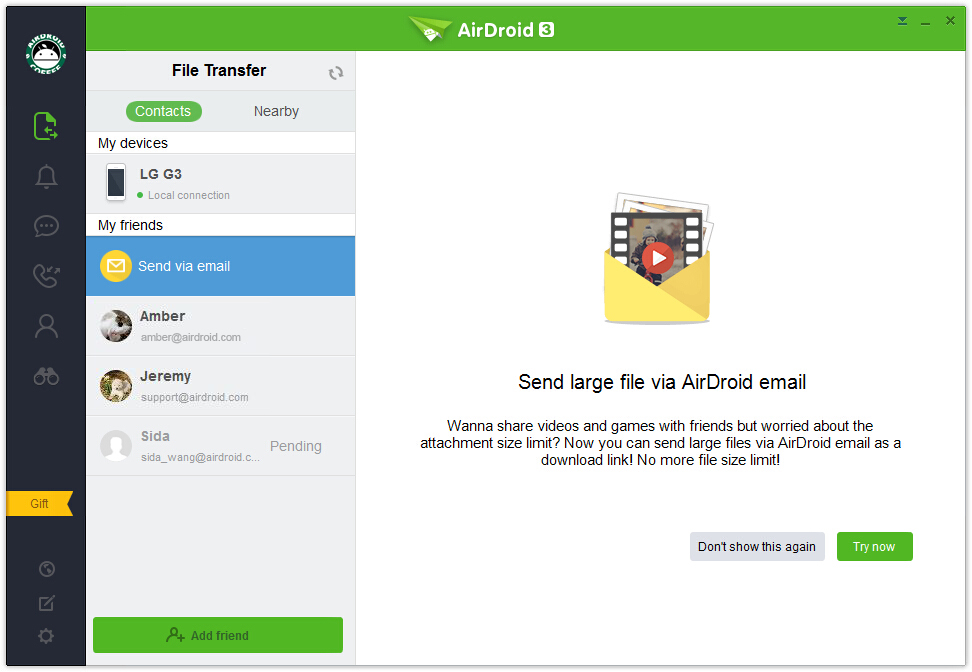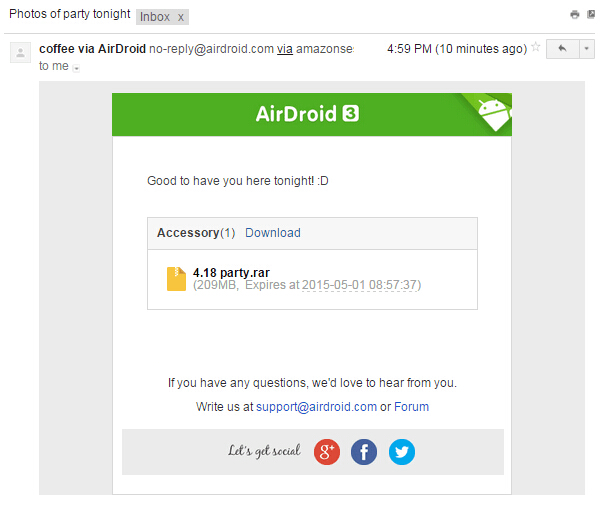 In AirDroid 3.1.1, contacts will by default only display those with phone numbers. And we also fixed some bugs that cause crashes. Thank you all for your feedback!
AirDroid v3.1.1 Changelog:
1. Files of any size can be shared as an email message.
2. By default, only contacts that have phone numbers will be displayed.
3. Fixed some bugs that cause crashes.
4. Other bug fixes and improvements.
Update now to send "Hulk" to your friends!
BTW, we don't get a new Android part this time. Just update the desktop clients. See you next time! o(* ̄▽ ̄*)ブ