Wait, what? Yes! You have heard it right. After receiving so many complaints on how iOS devices are isolated from the rest, AirDroid decides to come to rescue!
You can now find AirDroid on iTunes and Apple Store (on iPhone), or follow the links or simply scan the QR code below:
https://itunes.apple.com/app/id1194539178 (Browser)
itms-apps://itunes.apple.com/app/id1194539178 (iPhone)

More download instructions here:

Building upon its commitment – "Delight your multi-screen life" – AirDroid responds to growing requests from multi-devices owners, bridging the social and continuity gap for iPhone, iPod, and iPad users.
The latest release of AirDroid on iOS v1.0.0 makes it possible for users to transfer files wirelessly and remotely between iOS devices, Macs, PCs, and Android devices.


AirDroid also brings a lighter version to iOS, sporting its signature features including "File Transfer" and "Nearby" to empower users to transfer files freely across screens and OSs, no cord needed, no data needed!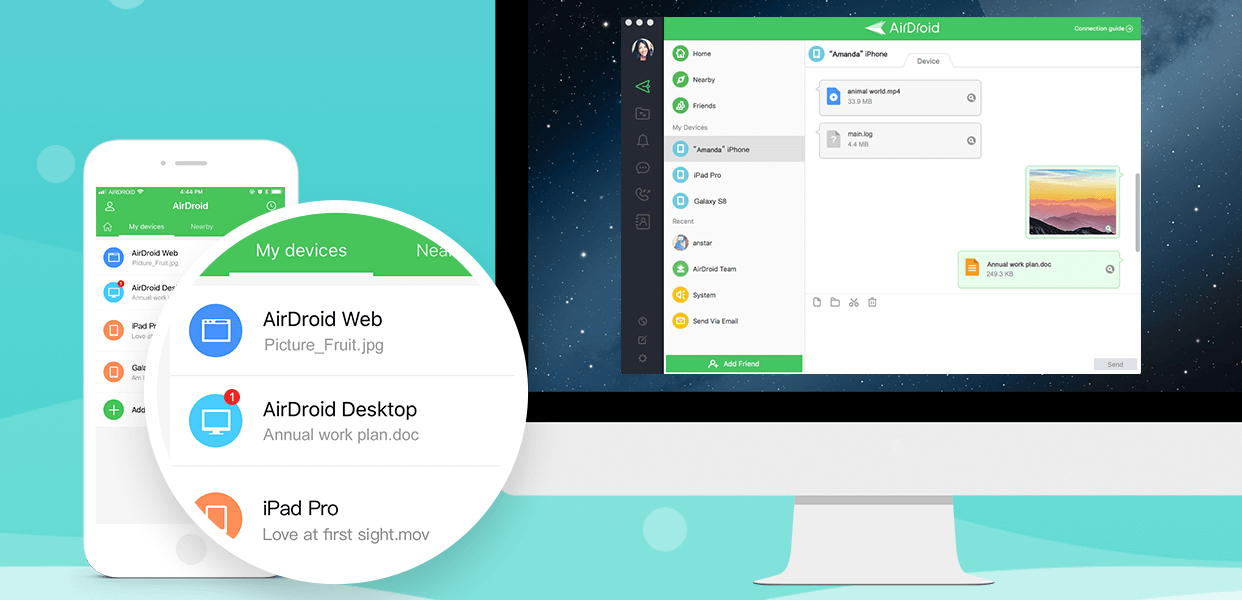 You can transfer every type of file to desire destination with only one click!

Via web.airdroid.com, users are able to organize files and photos from desktops, solving the hassle iOS users always have.

Using "Hotspot" or "add Friends", iOS users can send files to others even without a LAN. These two features further enhances the social element of AirDroid by breaking the communication gap between iOS and other devices despite the distance.

If that's not enough, come and check out other features such as "Clipboard," "Videos," and "Photos" further refine the continuity of the cross-screen experience for users on Android or iOS devices!
For more details, check out our FAQ and join the discussions here in our forum.
Find the silver lining to talk to your iOS friends again? Excited to be non-isolated iOS users? Hop on and download AirDroid's latest launch to claim your premium now!
https://www.airdroid.com/en/get.html (more instruction)
https://itunes.apple.com/app/id1194539178 (open on Browser)
itms-apps://itunes.apple.com/app/id1194539178 (open on iPhone)
Got some thoughts? Join the conversations here!
https://www.facebook.com/AirDroid/
https://twitter.com/AirDroidTeam
https://plus.google.com/+AirDroidTeam