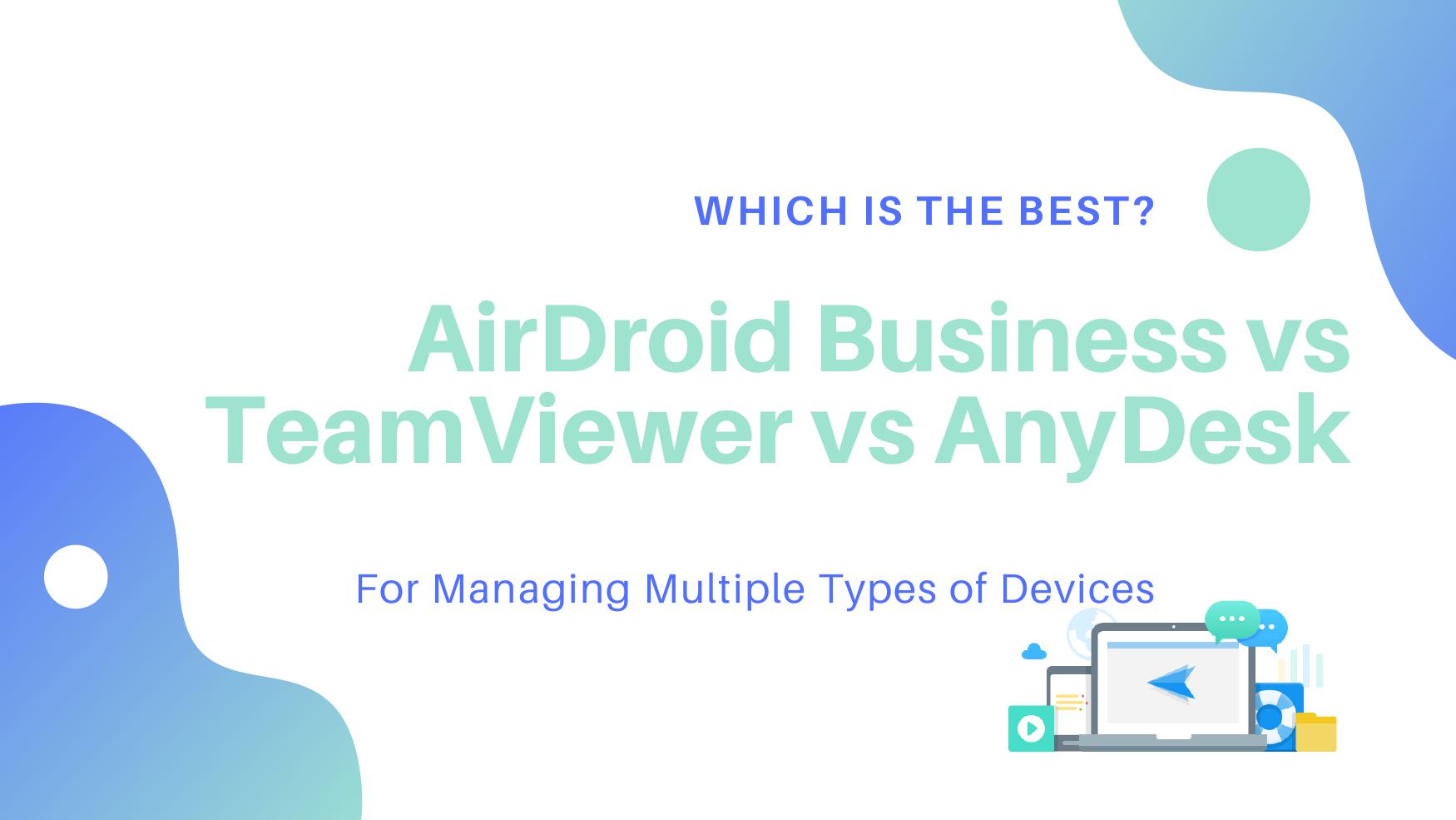 Naturally, MDM software providers have kept abreast with this remote working future, saturating the market with a myriad of solutions promising all manner of tools designed to help businesses manage their remote devices. However, not all remote management solutions are created equal, and not all companies require the same capabilities, so to help businesses discern which remote management solution is right for them, a side-by-side comparison is necessary.
For the purposes of this comparison, MDM product features like bulk device management, file transfers, and device access across top three MDM solution providers will be examined. They are: AirDroid Business, AnyDesk, and TeamViewer.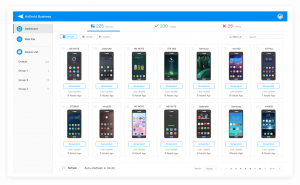 Bulk Management of Devices
As a business grows, so does its need for the management of more and more devices. Bulk management refers to a platforms' ability to manage a range of devices en masse, focusing on scalability.
AirDroid Business: AirDroid Business is scalable, which means the solution is capable of managing both attended and unattended, desktop, and mobile devices for businesses of any size, so long as they operate on the Android OS. Intelligent user grouping capabilities also streamline the management of multiple devices and users, with administrators able to define devices and their roles within a company.
AnyDesk: AnyDesk is scalable, enabling the management of attended devices for companies of any size. AnyDesk allows the access of a computer from a mobile device, but does not claim to enable users to access and control mobile devices.
TeamViewer: TeamViewer is scalable, meaning that the solution can fit users' needs. The solution, however, is purpose-built for bulk desktop device management, with an additional add-on offered for mobile devices.



File Transfer Capabilities
Today, more than ever, companies need peace of mind when transferring files between devices within a network. As such, secure, two-way file transfer capabilities are an essential consideration when selecting an MDM solution.
AirDroid Business: AirDroid Business offers TLS encryption, enabling users to manage, monitor, and transfer files securely through a two-way channel to devices within the network.
AnyDesk: AnyDesk claims that files can be transferred to-and-from devices securely within a network. However, specific details on encryption are not publicly available.
TeamViewer: TeamViewer enables users to transfer files through an AES 256-bit session, which encrypts data in transit.

Remote Access and Support
Remote access is an essential capability of any MDM provider, enabling administrators to remotely access devices and provide support for devices within a businesses' network.
AnyDesk: Anydesk enables administrators to remotely view and access devices through their remote support function, which means devices can be accessed remotely, and issues can be diagnosed and resolved without the remote user having to participate in the resolution.
TeamViewer: TeamViewer enables users to access remote desktop devices from another computer, smartphone, or tablet. Users can then access selected desktops, files, or applications, or prompt files to be printed on a remote, linked printer.
AirDroid Business: AirDroid Business enables users to manage a network of remote devices en masse. This means administrators are able to check a device's status via remote control, view the screen, and work with the user to troubleshoot any bugs or issues, before walking the user through a resolution.
Conclusion
While AirDroid Business, TeamViewer, and AnyDesk all have similar capabilities, it's up to a business to work out their requirements to find the right solution for them. Factors that should be considered include product features, device compatibility, pricing, and more. That being said, the obvious standout for the management of multiple types of devices is AirDroid Business, with its mobile, attended and unattended, and desktop device management capabilities.
[1] https://www.prnewswire.com/news-releases/global-mobile-device-management-mdm-market-report-2019-industry-size–share-application-analysis-growth-trends-key-players-competitive-strategies-and-forecasts-2017-2027-300905235.html