We are happy to announce that we have released a new product – AirDroid Cast.
AirDroid Cast is a lightweight wireless tool to cast your Android & iOS devices' screen to any Windows or macOS computer, even your devices are located in different cities.

What can AirDroid Cast do for you?
Cloud meeting solution for small business
If you work for a small business and want to hold a cloud meeting with less than 5 attendees, you can use AirDroid Cast. AirDroid Cast supports to cast a maximum of 5 devices onto a computer simultaneously, all attendees can directly talk and discuss using two-way audio. You don't need to pay high fees for other remote meeting solutions, just AirDroid Cast.
Online Teaching and learning
During COVID-19 last year, the schools were closed and students had to continue their schooling remotely from home. We've seen many students and teachers start using the screen mirror feature of AirDroid to mirror their tablet to pc as a whiteboard and share the mirroring screen with each other. So that they can communicate whether the calculation formula is correct, and teachers can guide their students more accurately.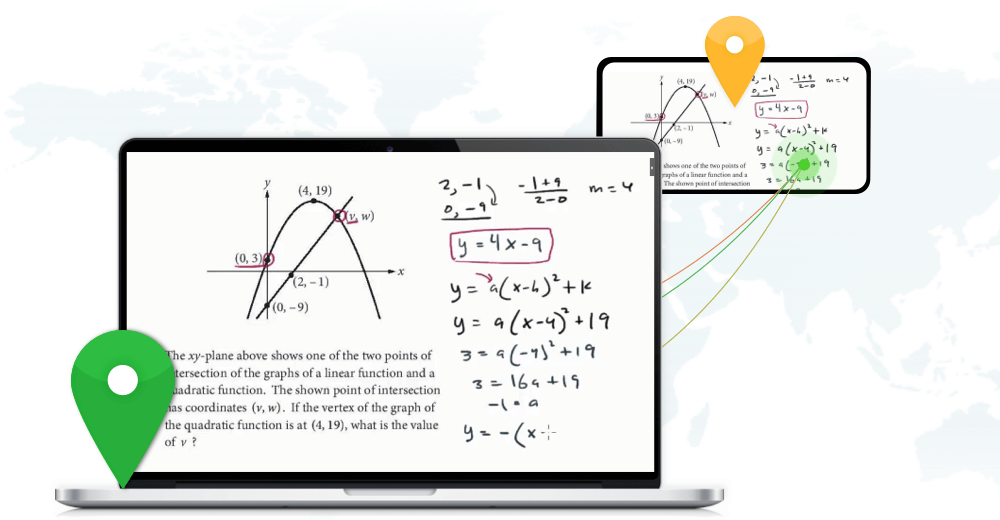 AirDroid Cast focuses on mirroring screens, bring you simple connection and two-way audio, helping teachers and their students continue learning outside of school.
Gaming & Live-streaming, Online Presentation and more scenes you can want to do with screen mirroring.
AirDroid Cast v.s AirDroid Screen Mirroring
1. Focus on the extreme experience of screen mirroring
AirDroid provides an all-in-one solution with various features, such as File Transfer/Management, and Remote Control, it can fill your different needs from your life and work.
AirDroid Cast focuses on mirroring screens and will provide more interactive features based on the screens. If you only want to mirror the devices' screen, we believe that AirDroid Cast will bring you a better experience.
2. No account required, establish the connection easily
If you are using the Screen Mirroring feature of AirDroid, you have to sign in to your AirDroid account on your computer and your mobile devices to establish the connection, whatever your mobile devices and computer are connected to the same network or not.
If you are using AirDroid Cast, you only need to use your mobile devices to scan the QR code which shows on your computer or input the 9-digital Code, then you will able to establish the connection. Anyone who installs AirDroid Cast on his mobile devices can use the QR code to mirror his devices' screen to your computer easily.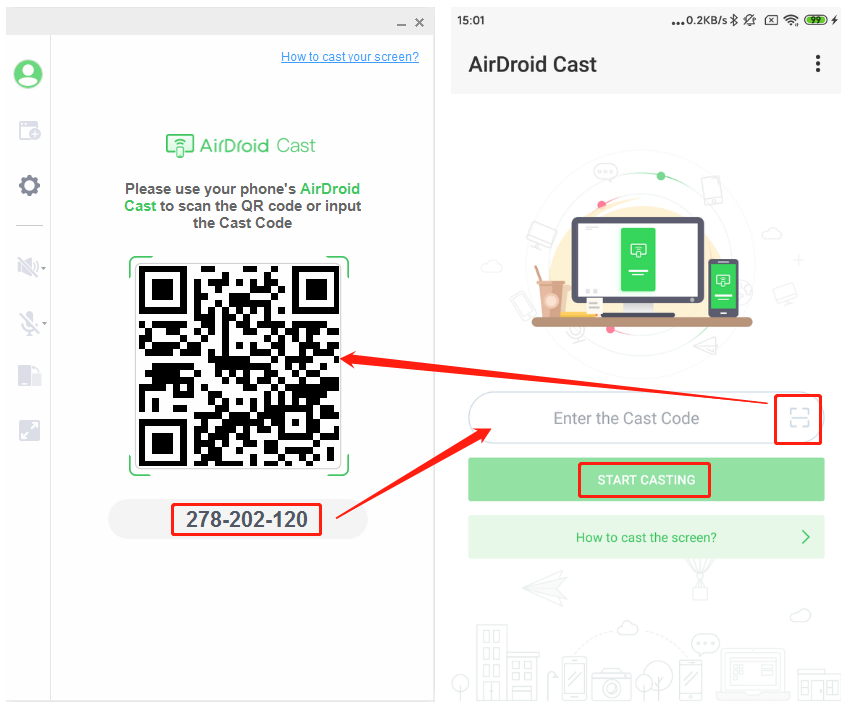 3. Not only Android devices, available on iOS devices too
The Screen Mirroring feature of AirDroid can mirror Android devices' screen only.
If you want to mirror an iPhone or an iPad to a computer, AirDroid Cast will be your best choice. Not only the devices' screen, but you can also mirror the internal audio and microphone sound to the computer.
4. Multi-screens on one computer
If you want to use the Screen Mirroring feature of AirDroid to mirror multiple mobile devices' screens to a computer, it depends on you are an AirDroid Premium user or not and how many device quotas you have purchased.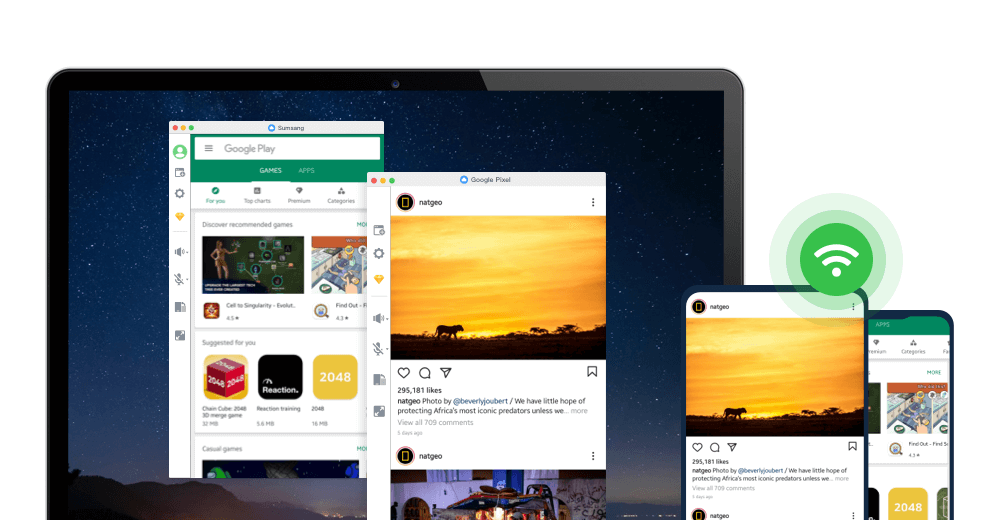 With AirDroid Cast, you can mirror 5 mobile devices' screens to a computer simultaneously. Which you can use it for playing a multiplayer game and having a multiple attendees' meeting, and there is no extra fee for multi-screens.
5. More interactive ways of Screen Mirroring
The Screen Mirroring feature of AirDroid only supports to view the devices' screen and hear the ambient sound from where the devices are located.
But on AirDroid Cast, we add a new feature – Two-way audio. When you use AirDroid Cast for a remote meeting, you can talk with other attendees directly with the Two-way audio feature. In the future, we will add more interactive functions that based on the devices' screens to AirDroid Cast.
How to use AirDroid Cast?
1. Download AirDroid Cast on the Windows or macOS computer which be used to receive the mobile devices' screen.
2. Download AirDroid Cast on Android or iOS devices.
3. Open AirDroid Cast on your mobile devices, and scan the QR code (or enter the 9-digital Code) which shows on the computer.
AirDroid Cast Pricing
AirDroid Cast is totally free in the LAN network now. But if you want to use AirDroid Cast between different networks, you have to upgrade to premium.
Special discount of 40% off to celebrate AirDroid Cast launched, the monthly price is only $2.49/month and the yearly price is only $1.67/month.
For more interesting and practical features, check the full details here in our help center.
Visit the website of AirDroid Cast: https://www.airdroid.com/en/cast/